HashKey Group Enhances OTC Trading and Introduces New Business Line, HashKey Wealth
Disclaimer: The Industry Talk section features insights by crypto industry players and is not a part of the editorial content of Cryptonews.com.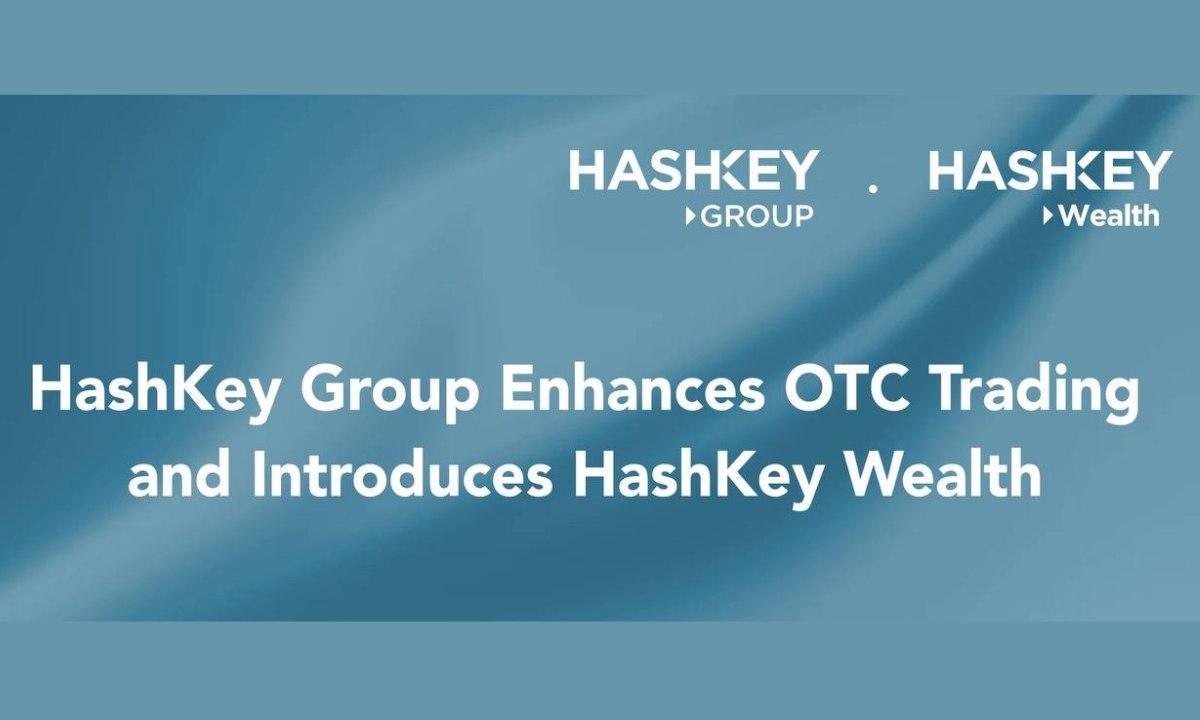 Singapore, Singapore, April 14th, 2023, Chainwire
HashKey Group, a leading digital asset financial services provider in Asia, is pleased to announce the upgrade of its Over-the-Counter ("OTC") trading business, as well as the launch of a new wealth management business line, HashKey Wealth.
Since its inception, HashKey Group has always been committed to provide its compliant and secured wealth management services to professional investors and financial institutions. The HashKey Group aims to offer a one-stop digital asset management solution that covers various areas such as fund investment, secondary market trading, compliant liquidity products, and a comprehensive wealth management platform to meet the asset allocation needs for its clients. In line with its mission of being able to provide a one-stop shop for its clients, HashKey Group has obtained regulatory licenses in multiple jurisdictions, and will seek to continuously improve its product lines to provide international digital asset investment opportunities for professional investors, family offices, and financial institutions globally.
The recent challenges in the crypto market have highlighted the need for deep and reliable liquidity, and HashKey Group is responding by enhancing its OTC offering, which includes plans to expand its number of token offerings in the spot market as well as increase its liquidity coverage to 24/7 round the clock. Besides, HashKey Group is also committed to collaborate closely with industry partners to better serve the needs of a wide range of institutions and professional investors.
In addition to the OTC upgrade, HashKey Group is excited to launch HashKey Wealth, its first investment and wealth platform targeted towards professional and accredited investors, family offices, and institutions to access the emerging world of digital assets. Despite recent market volatility, there is a significant demand from investors to access digital assets. According to a 2022 study by the Boston Consulting Group, less than 1% of individual wealth is invested in crypto assets, while about 25% of individual wealth is already invested in equity, signaling potential robust demand for digital assets in the future.
Combining traditional private bank servicing with AI-powered digital servicing capabilities, HashKey Group's new wealth management business line, HashKey Wealth, plans to offer a range of easy-to-use, secure, and professional solutions to both traditional investors who might be accessing digital assets for the first time, as well as Web3 native users who demand innovative solutions, all backed up by world-class expertise, security, and governance of HashKey Group.
"We are excited to upgrade our OTC trading business and launch HashKey Wealth, introducing as well as bridging professional investors, family offices, and institutions to the emerging world of digital assets," said Deng Chao, Head of HashKey Singapore and CEO of HashKey Capital. "Our aim is to provide deep and reliable liquidity to the market and offer easy-to-use, secure, and professional solutions for qualified investors to capture the growing opportunities of digital assets."
About HashKey Group
HashKey Group is an end-to-end digital asset financial services group in Asia. The Group provides a complete ecosystem across the entire digital asset landscape, ranging from trading, custody, venture investment, technologies to Web3 infrastructure. HashKey's senior team has decades of investment and trading experience and deep market insights gained from tier-one banks, regulators and FinTech ventures. By bringing together the most advanced blockchain research, development and technologies, HashKey identifies potential opportunities and delivers end-to-end solutions that operate within regulatory frameworks with the highest compliance standards. The Group has operations in Hong Kong, Singapore and Japan, and extensive partnerships with FinTech and blockchain solutions providers, academic institutions and associations.
Website: https://www.hashkey.com/
Twitter: https://twitter.com/HashKeyGroup
Contact
Siya Yang
[email protected]
---