Gwallet.Tech: A Hybrid Defi Blockchain Platform
Disclosure: Crypto is a high-risk asset class. This article is provided for informational purposes and does not constitute investment advice. By using this website, you agree to our terms and conditions. We may utilise affiliate links within our content, and receive commission.
Disclaimer: The text below is a press release that was not written by Cryptonews.com.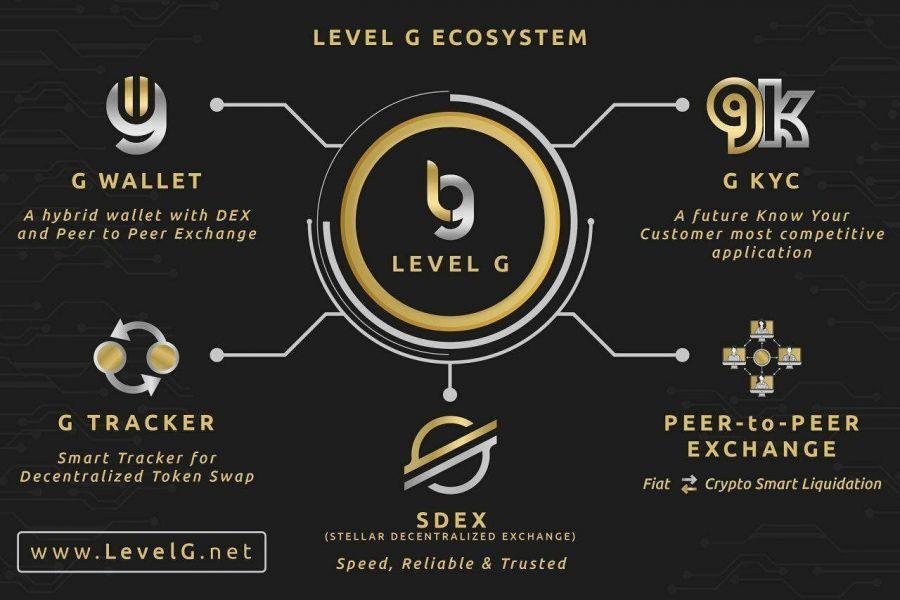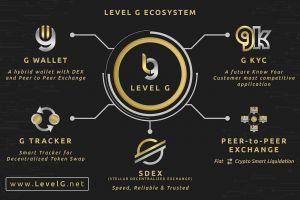 Blockchain technology has been revolutionary as it has enabled the developments of novel financial products. Concepts like staking, mining and ICO have largely flourished due to the developments of blockchain technology.
One area that has grown in leaps and bounds is the decentralized finance (DeFi) sector. Decentralized finance has changed the protocols on lending and staking with the sector valued at over $6 billion.
There have been blockchain platforms that seek to simplify cryptocurrency and DeFi for mainstream adoption. One of such projects is Gwallet.Tech (Gwallet).
What is Gwallet
Gwallet is a unique hybrid platform that combines two major aspects of decentralization. It consists of a decentralized exchange for DeFi enthusiasts and a peer to peer (P2P) exchange.
Gwallet empowers users to trade directly with each other without interfering as a middleman. Its P2P platform offers an escrow service that ensures funds are kept secured during transactions with other traders. The best news is all P2P transactions will only use your private wallet.
Built on Stellar Blockchain
Gwallet is built on the popular Stellar blockchain network which gives it a unique property from other exchanges. Stellar is an open network for storing and moving digital assets and is one of the most secured blockchains in the crypto space.
Stellar is also particularly unique as it focuses on offering quick and cheap cross-border transactions within its payment network. Gwallet incorporates these features and many more. It allows you to have complete control of your finances and secures your transactions that can be viewed on the blockchain ledger.
Swift Transactions
One of the appealing qualities of Gwallet is the ease and speed of transactions in its ecosystem. There has been widespread criticism about the confirmation times of transactions performed on major decentralized finance platforms.
This is due to the fact that most of these platforms are built on the time consuming blockchain. Transactions on Gwallet are processed on the Stellar blockchain and it has a block time of just five seconds making it one of the fastest in the crypto sector.
Gwallet offers a difference as it has one of the lowest transaction fees among the decentralized exchanges. It has a minimum base fee set at 0.00001 which is among the lowest in the market. So you don't need to worry about exorbitant charges when transacting on the platform.
Dedicated AI Tracker
Gwallet also offers a dedicated smart tracker that helps users to check for best offers for token swap. The smart tracker is designed to scan the Stellar ecosystem for the best offers and is a unique feature aimed at providing the best trading opportunities for users.
Security and KYC
Gwallet takes customers' security seriously and offers different security measures on its exchanges. It uses SSL encryption that ensures that data stored on its platform are encrypted from leaks and hackers.
Users transactions are secured by the Stellar blockchain via an array of smart contracts on its network. All transactions performed on Gwallet are transparent and can be viewed on the blockchain explorer.
Gwallet also offers users a unique KYC for P2P customer platform that helps to verify users' identity. This procedure ensures that the P2P trading platform is kept free from fraudulent people and cybercriminals.
Unique Utility token
Gwallet has a utility token called LEVELG which would fuel its ecosystem. LEVELG acts as a unique token which would be required to utilize some of Gwallet services.
The token is built on the Stellar blockchain and is designed to operate as a utility token similar to Stellar native token (XLM). It would be used as a means of payment for cross border transactions with fast transaction times while maintaining low transaction fees.
Also, LEVELG token can be used as a medium of exchange for other tokens or for goods and services.
The value of the tokens will be left to the market to decide and beyond the Gwallet teams' control. LEVELG will not be offered through an ICO as some of the tokens have been listed on exchange platforms.
Hop on the Gwallet and LEVELG Ecosystem
Gwallet and LEVELG have the potentials and team to reach the top. This is evident with its listing on platforms like Coinmarketcap, Coingecko and BlockFolio. You can learn more about them by reading its 1.0 whitepaper and visiting its web platform. Give them some time and watch them grow organically, grab this opportunity before they make their big move.
{no_ads}
---