Green Crypto Startup C+Charge Aims to Make Electric Vehicle Charging Carbon-Neutral - The Next Big Thing?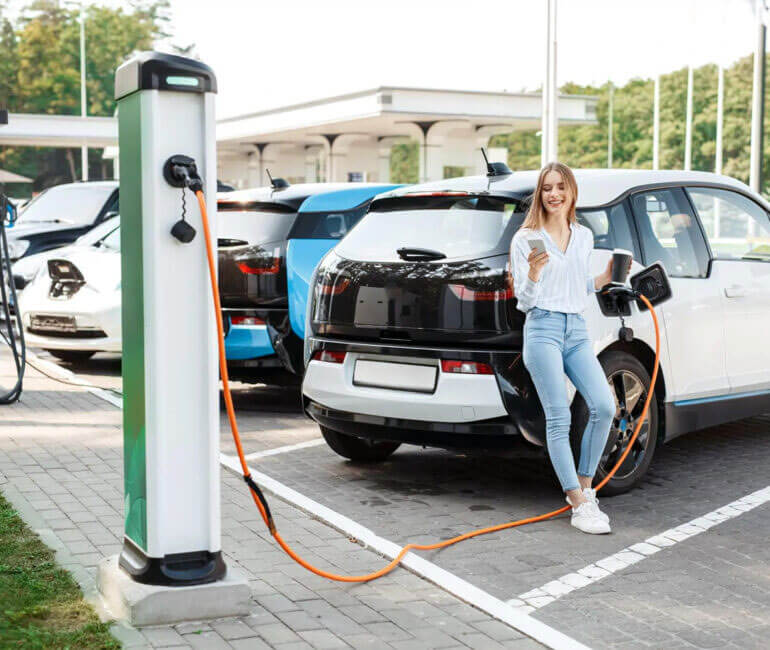 C+Charge has raised significant interest among members of the crypto community, as well as the automotive industry. With its innovation and a chance to make electric vehicles even better, this platform is set to be one of the shining stars of the market going forward.
Over the past few years, there has been a significant growth of participants and customers in the electric vehicle market. Electric vehicles (EVs) have grown in number, the manufacturers of these cars have increased, and the number of people driving EVs has grown significantly. All of these give credence to the belief that EVs are set to be the next big thing in the automotive industry.
Nevertheless, there also appears to be a growing gap in the market. Charging stations haven't grown in the same manner as EVs, meaning owners still have to be restricted regarding where they can go and use their vehicles.
Additionally, there has been a considerable lack of transparency when it comes to payments for charging. All this, combined with the fact that most charging stations are connected to traditional electrical grids, means EV owners are entitled to far more than they currently receive.
The C+Charge Solution
C+Charge is a new platform that employs blockchain technology to assist EV owners in charging their vehicles effectively and earning possible profits. The platform was unveiled in 2022 and built on the BNB Smart Chain.
To begin, C+Charge's developers plan to build their own charging stations and collaborate with existing charging stations to create a new payment infrastructure. Users will be able to make payments at all managed stations using the platform's CCHG token.
Users also get rewarded with carbon credits in the form of verifiable and trackable tokens, which will be sent directly to your C+Charge app when they use CCHG.
C+Charge's primary offering is the ability for EV owners to access various products that allow them to charge their vehicles in an environmentally sustainable manner. Its app is available to all users and provides information on nearby charging stations.
The C+Charge mobile app provides useful information, such as car diagnostics, CCHG, and carbon credit balances.
C+Charge has pioneered strategic collaborations, most notably with Flowcarbon, allowing users to share carbon credits. The solution project has also secured a partnership with Perfect Solutions Turkey, with the goal of enrolling up to 20% of EV drivers in the C+Charge network for recharges.
Time to Buy CCHG
The CCHG token is deflationary, meaning that units are removed from circulation when used to process payments. This model will help bolster its price in the long run and provide additional gains to investors.
Currently, $CCHG is priced at $0.016 and has raised over $1.29 million, with phase four taking the token to the price of $0.017.
The digital asset presale has attracted many crypto enthusiasts, investors, and EV users due to the novel solutions it provides to the EV space.
Beyond doubt, C+Charge is set to transform the EV charging industry, which will increase the price value of its native crypto. With $CCHG set to list on a centralized exchange by March 31st, this might be the bullish propeller.
Disclaimer: The Industry Talk section features insights by crypto industry players and is not a part of the editorial content of Cryptonews.com.
---