Grayscale Scores New Billion, Bitfury Goes Nuclear, Gate.io Launches Wallet + More News
Get your daily, bite-sized digest of cryptoasset and blockchain-related news – investigating the stories flying under the radar of today's crypto news.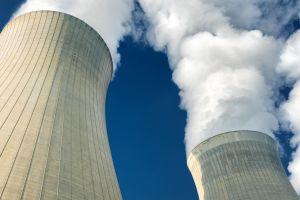 Investments news
US-based major crypto investment company Grayscale said it recorded its largest-ever quarterly inflows, over USD 1bn in 3Q20, making it the third consecutive record-breaking quarter. Also, Grayscale Bitcoin Trust experienced USD 719.3m in 3Q20 inflows, while other products accounted for 31% of inflows during 3Q20. Among alternative products, the most notable increase in appetite has emerged for Grayscale Bitcoin Cash Trust, Grayscale Litecoin Trust, and Grayscale Digital Large Cap, it added.
Corporates are emerging as a source of demand for bitcoin (BTC), after payments firm Square and technology company MicroStrategy made significant purchases, Bloomberg reported, citing JPMorgan strategists.
UK-based digital asset investment company KR1 plc said that it has sold 202,297.55 DOT tokens in the Polkadot project at an average price of USD 5.12 per DOT token, generating proceeds of more than USD 1m. As of the date of this announcement, KR1's total holding of Polkadot tokens is 3,558,490.89 DOT, post-re-denomination.
Mining news
The Ukrainian state-run nuclear power plant operator NAEC Energoatom has agreed on a deal that will see it supply energy to mining operators from Bitfury's crypto mining division. Energoatom stated that it would provide "up to 2 GW" of energy to Bitfury, which is headquartered in the Netherlands. The deal will also allow Bitfury to construct mining centers adjacent to power plants, on land belonging to the nuclear stations.
Exchanges news
Gate.io said it launched its hardware wallet, Wallet S1, "an easy to use built-in display with fingerprint recognition" that supports storage for more than 10,000 digital assets. According to the company, the fingerprint recognition algorithm can auto initialize when detecting brute-force attack.
Staking news
Zilliqa (ZIL) said it launched non-custodial staking services on its mainnet. It was enabled through Zillion, a non-custodial staking platform. Zilliqa has also introduced a new fungible token to the network—governance ZILs (gZIL), which will be earned alongside staking rewards, functioning as an incentive for long-term token holders.
NFTs news
South Korean chat app giant Kakao has begun selling a digital package for the NC Dinos pro baseball team, per Chosun. The package contains, among other items, a non-fungible token (NFT) collectible baseball card. Pro baseball is the most popular sport in South Korea and the Dinos – owned by gaming company NC Soft – play in Changwon, a city with over 1 million residents. The move is the first major blockchain or crypto-related partnership deal involving a South Korean professional baseball team.
Regulation news
Russia's telecommunications services regulator Roskomnadzor has blocked access to the LocalBitcoins peer-to-peer (P2P) trading portal in the country by adding its URL to a register of platforms distributing prohibited information. The block has not impacted the usage of the site yet but the company is at risk of losing access to the Russian market, which is one of the biggest P2P trading markets globally.
CBDCs news
The central Bank of Korea (BOK) has claimed that its digital currency – which it is still yet to formally commit to issuing – will run in parallel to the existing financial system, per a report from E Daily. However, the BOK did state that based on the results of the pilot it will make a final decision on whether or not the digital won will make a real-world debut.
Blockchain news
World Economic Forum (WEF) has released a new report on "Global Standards Mapping Initiative: An overview of blockchain technical standards." The report concluded that blockchain "standard-setting activities are in the early stages" and "there are many unknowns," and provided some recommendations for standard-setting entities, as well as for entities adopting technical standards.
Blockchain analytics company Chainalysis announced that it increased its "number of customers by 65% to drive a 100% growth in recurring revenue YoY" in Q3 of 2020. The increased demand for investigative blockchain technology was driven by the public sector agencies, while "recent positive regulatory actions across the United States and internationally set the stage for further private sector expansion" and wider adoption and regulation of digital assets.
100 Italian banks are now operating on the country's blockchain network Spunta, which is built on R3's Corda, announced the Italian Banking Association. The network was launched in March 2020, and since then has processed over 204m transactions. The association predicted that this number will grow to more than 350m transactions by the end of 2020.
---