GOPAX Exchange to List Lympo
Disclaimer: The text below is a press release that was not written by Cryptonews.com.
_____________________________________________________________________________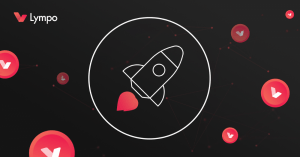 GOPAX will be listing Lympo (LYM) on the KRW, BTC and ETH markets.
Please see below for the listing schedule:
< Listing Schedule >
- LYM Wallet Open: 2019. 4. 30. (Tues.) 11:00 (KST)
- LYM Listing: 2019. 4. 30. (Tues.) 17:00 (KST)
* Note: The minimum deposit required for the transaction to be reflected in your GOPAX account is 200 LYM. Be advised that deposits smaller than 200 LYM will NOT be reflected in your GOPAX account.
To commemorate the listing, the Lympo team will be hosting a special 48-hour "GOPAX Challenge" within the Lympo app. By completing various challenges given through the Lympo app, you can improve your fitness and earn crypto at the same time!
For information on how to get started with the Lympo app as well as the challenge itself, please see this blog entry (https://blog.naver.com/lympokr/221419460136). Any questions regarding the challenge should be addressed to the Lympo team through the 'Support' section on the Lympo app.
※ The app can be found by searching for 'Lympo' on the App Store and the Google Play Store.
Please be advised that there is a risk of losses due to LYM price fluctuations; also be aware that immediately after listing, there may be a large difference between domestic and foreign market prices.
For token price and other information regarding LYM, please see below.
What is Lympo (LYM)?
Lympo is a fitness reward app where you can earn Lympo tokens (LYM) by completing exercise missions delivered through the app.
Lympo is eventually looking to evolve into a data monetization app, where users can manage their health and fitness data and grant access to said data to interested companies in exchange for cryptocurrency.
With the LYM tokens earned through missions and data access allowance, users can purchase a variety of items through the in-app store.
Issuance date : 2018.5.
Website: https://lympo.com
Whitepaper: https://lympo.io/wp-content/uploads/2018/02/LYMPO-whitepaper_KOREAN.pdf?v5 (Korean), https://lympo.io/wp-content/uploads/2017/12/whitepaper.pdf (English)
Market data: https://coinmarketcap.com/currencies/lympo
Blog: https://medium.com/@lympo.io
Telegram: https://t.me/lympo
GitHub: https://github.com/LympoICO
Please be aware that for stability reasons, you can only place ASK orders for 5 minutes following the listing. All LYM trading will commence at 17:05(KST) on April 30, 2019.
---