Good News For the Security Token Market
Coinbase, the popular US-based fiat-to-crypto exchange and wallet service, has received a green light from the US Securities and Exchange Commission (SEC) and the Financial Industry Regulatory Authority (FINRA) to list tokens that may be deemed securities, Bloomberg reported.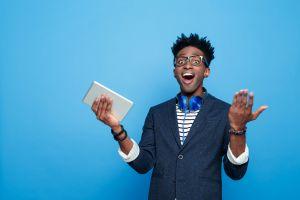 UPDATED on July 18: According to media reports, while a Coinbase spokesperson had initially indicated that the company had received approval from both FINRA and the SEC, it is now saying that the SEC did not offer approval, but only because Coinbase did not need their approval for a change of control application in the first place. According to techcrunch.com, though it doesn't appear to change much as they still seem to have the needed approval from FINRA, but it is certainly an error in communication.
Coinbase previously announced plans to acquire three securities dealers named Keystone Capital Corp., Venovate Marketplace Inc., and Digital Wealth LLC. The acquisition would enable Coinbase to list tokens that may be considered to be securities tokens, while also placing the exchange under the oversight of US federal financial regulators.
Following the acquisition, the company will now have permission to operate as a so-called broker-dealer, an alternative trading system operator, and an investment adviser, a status the company has been seeking for months.
According to a company spokesperson, Coinbase is now planning to integrate its technology into the newly acquired companies. This is also said to include a review of how the company onboards new customers and making sure that all employees have the proper licenses, Bloomberg reported.
Last Friday, Coinbase announced that they are considering five additional coins for listing on its exchange: Cardano (ADA), Basic Attention Token (BAT), Stellar Lumens (XLM), Zcash (ZEC), and 0x (ZRX). Following the announcement, all five coins surged on increased trading volume across exchanges.
---