Golteum (GLTM) - Providing a Safer and More Stable Option for Institutional Clients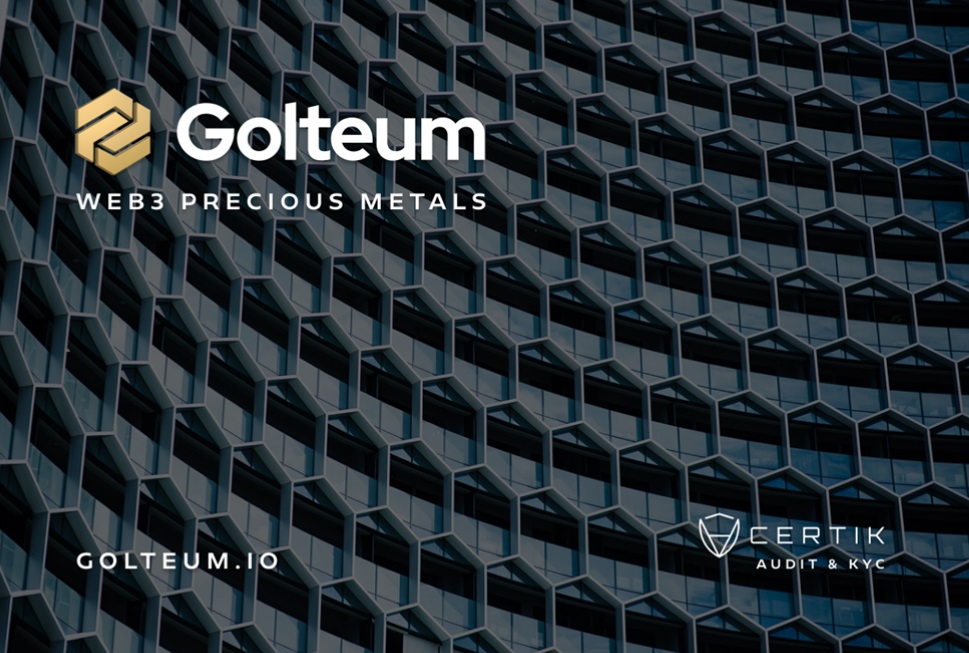 Market volatility is one of the foremost reasons why institutional Web2 clients stay away from the crypto space. These clients believe that cryptocurrencies are too 'unstable' to venture into. Furthermore, those intending to integrate their Web2 operations into Web3 are always skeptical about such a move due to the issue of blockchain interoperability.
Golteum (GLTM) and Polkadot (DOT) are two platforms that provide solutions to the issue of market volatility and blockchain interoperability, respectively. Golteum provides a safer and more stable option for these clients. On the other hand, Polkadot's cross-chain protocol allows these Web2 clients to build easily in the Web3 space without limiting blockchain interoperability. Let's look at both platforms.
Polkadot (DOT) Could Face Stiff Competition
Polkadot is a cross-chain communication protocol that allows blockchains to communicate by utilizing para chains. This protocol enables platforms to build across
several blockchains without constraints, as they can easily utilize Polkadot's bridges to communicate across these networks.
However, Polkadot (DOT) faces stiff competition from other cross-chain communication protocols as some are building standard protocols that allow blockchains to communicate without first building bridges. For example, Layer Zero, an omnichain interoperability protocol, utilizes a novel technique that allows blockchains to communicate seamlessly.
As such, Polkadot's (DOT) holders are wary of the competition as these newer platforms could push Polkadot out of the curve, and then Polkadot's DOT token, which they happen to hold, might become less valuable. These investors are therefore looking to diversify their portfolios and have their eyes set on ground-breaking projects like Golteum (GLTM).
They believe Golteum is leading the pack in a tokenized market that is yet to be fully tapped, especially considering that the Boston Consulting Group has predicted that the market value of tokenized assets could reach $16 trillion by 2030. So there is still room for growth, and these investors are looking to get in early.
Golteum (GLTM) Continues Its Rise To The Top
Golteum (GLTM) is changing how we trade precious metals by tokenizing them on the blockchain. Beyond that, Golteum (GLTM) provides a safer and more stable option for institutional clients afraid of cryptocurrencies. These tokenized precious metals are backed 1:1 with their physical equivalents and can be redeemed anytime.
And for those who may be interested in both worlds, Golteum (GLTM) provides access to the precious metals and cryptocurrency industry as both can be traded on Golteum's multi-asset platform. By trading on the Golteum (GLTM) Ecosystem, Web2 companies can enter the Web3 space with a more secure and stable option.
These exciting possibilities have made investors more interested in Golteum's native token GLTM, considering that Golteum is bound to see a lot of liquidity flow into its ecosystem, which will affect GLTM's price positively. Investors know this, and that would explain why GLTM's first presale round was a huge success, with 32.5 million tokens selling out within 48 hours.
Golteum (GLTM) is also committed to transparency and accountability, which is very important considering the number of bad players in the space. Six team members have been KYC'd and awarded the silver KYC badge by Certik. The token's smart contract has also been audited and certified safe to invest your funds.
Join The GLTM Presale Now
The second presale round is ongoing, and you can invest in the GLTM tokens, each costing $0.012. There is also a 15% bonus on purchases in the round. The sky is the limit with Golteum (GLTM), as analysts are predicting its price to hit $5 once the token gets launched on major exchange sites. So, jump on the train now and lay a solid foundation for your financial future!
For more information about the GLTM presale:
---