Golden Inu's New Token Presale May Net Investors Higher Yields Than S&P 500
Disclaimer: The text below is an advertorial article that is not part of Cryptonews.com editorial content.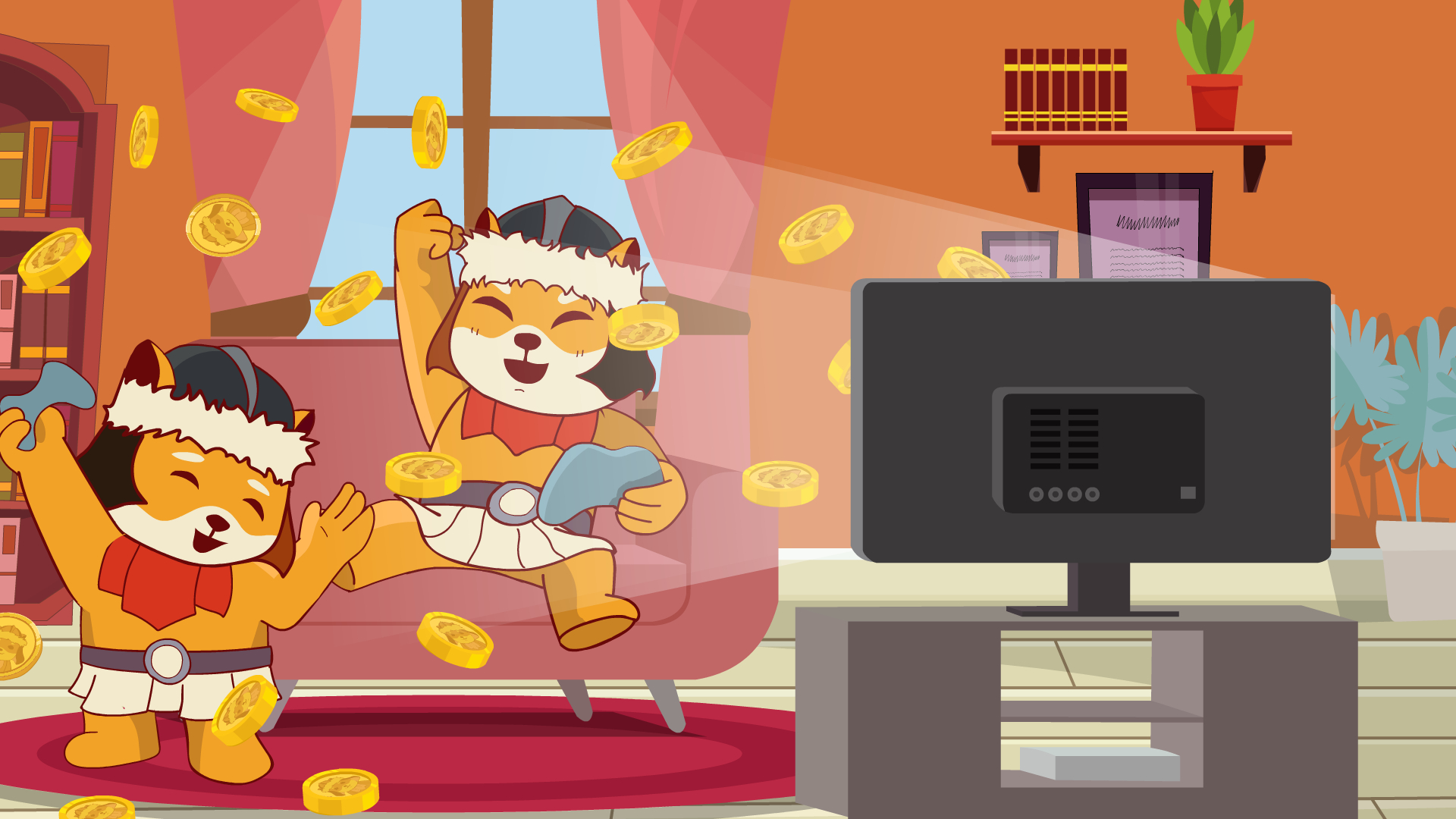 A new crypto presale investment may net investors higher yields than the S&P 500 market has in 3 Years and become the year's biggest story involving ROIs. Sure to reach the initial funding round's hard cap, 20% of the available stock in the Golden Inu ($Golden) token [ see here ] has been sold already because of this prediction for a high yield.
Various crypto blog site analysts believe the new Ethereum-blockchain based token, which is to be paired to a sibling token for a new crypto exchange application, will return somewhere around +1000% upon launch and over +50,000% over time — and here's why.
Why Have Cryptos Become A Better Investment Than S&P 500?
The Standard & Poor 500 Market, which the entire world knows and trusts, has grown by 54.2% in the last 5 years according to Business Insider [see here]. The trade index sees billions of dollars move daily on blind faith but the reality is, cryptocurrency presale investments & data-driven trades yield much higher returns.
Returns on Top Cryptocurrencies vs S&P Yields
Bitcoin [$BTC], Ethereum [$ETH], Litecoin [$LTC], Solana [$SOL], Shiba Inu [$SHIB], Binance [$BNB], and Dogecoin [$DOGE] have all outperformed the S&P 500 Market when it comes to return on investment.
Shiba Inu for example, which is a top 10 cryptocurrency, launched in August 2020. Though the token started at a price of US$0.000000000051, a fraction of a penny, by November [28] the price dropped even further to US$0.000000000056366. Some doubled and tripled down on their $SHIB investments before it exploded to an all-time high of $ 0.00008819 on October [28] 2021.
All those that held their tokens for a period of 1 year or more, saw 6 zeros burned off the value of Shiba Inu token holdings. Those early $SHIB investor's bag holdings yielded returns of over +50,000,000% [million]. An absolutely astounding return on initial investment.
Those who missed the all-time high and continue to hold $SHIB tokens purchased during the ATL [all-time low] today are still harvesting yields regardless of missing the All-Time High. The current value as the token is worth over +15,800,000% [million] more than its prices of 2021.
Those who have held for 2 years, are likely in positions of having financial stability for the rest of their lives.
New Cryptocurrencies That Have Yielded More Than All Standard & Poor 500 Investments
Even new cryptocurrencies like Pepe [$PEPE], Floki Inu [$FLOKI], Tamadoge [$TAMA], Conflux [$CFX] and Baby Dogecoin [$BABYDOGE] have yielded amounts in recent times that make the S&P 500 gains look miniscule. Just in April, a crypto under the radar by the name of 'Golden Inu Token,' rocketed up in value in under 2 months, +750% yields.
In layman's terms, both the top Cryptocurrencies by Market Cap and even new crypto brands have yielded short returns & long returns that completely 'shrink' the look of success stories from the S&P 500 index.
What is The Next Big Investment Opportunity in Cryptocurrency?
This next opportunity to invest that many investors are analyzing is the Golden Inu ecosystem's ethereum blockchain based [erc20] token. Now available at presale [formerly known as Initial Coin Offering] via their official website, users of the Ethereum Blockchain are bullish on buying before its first listing on a public cryptocurrency exchange.
The purpose of buying now as an investor is one or both of two reasons:
First, investors have a belief in the brand's coming technology:

Play-2-Earn Gaming Technology
Decentralized Cryptocurrency Exchange
A cross-chain Swap or onramp technology

Second, Investors buy in the initial coin offering to reap benefits of the listing day yields. The $Golden token will list on its first public crypto exchange at a price 25% higher than the current presale price. This is a profit of $250 per $1000 invested.
Who Created Golden Inu Token and Why?
Known as the "Shiba Inu Killer," one impressive fact that could be an unforeseen driving factor behind the bullish investing is the token's creator. Though he operates under the pseudonym "Golden Tekeishi," he has been KYC verified and acknowledged by Assure Defi. He's also relinquished ownership of the bep20 token since its release.
Golden Tekeishi started the brand with a team of other technology professionals to prove that the idea of a DAO structure community in DeFi can work, but had to be more consistent in producing actual crypto products than Shiba Inu.
Thus far, 1 crypto app has been built from a partnership with Quest technologies. And a 2nd application, the Golden Dashboard, was created independently to improve the development of crypto consumer's trading habits.
What's most impressive about the two technologies is not just what they do for token value, but the fact they were produced in less than 3 months. The "no stoic quotes just real technology" mantra the brand established itself upon has been honored throughout its process.
The transparency of ownership and consciousness of needing traders to form certain behaviors in trading also speaks highly of what the Golden Inu token's team is actively doing for the digital currency world.
Why would the Golden Inu Token Yield High Returns in Q3 2023?
The subculture of the brand, though it has grown tremendously thus far in 2023, will likely explode after the launch of it's new play-2-earn game.
TItled "Golden $Inuverse," the roadmap for production of the P2E game was just shared in a recent blog [read here] by the ecosystem's developers.
According to the schedule, A live landing page will be up in 2 weeks, on June 7th. One week later, a game summary will be published. And on the 3rd week from the landing page's launch, registration will begin.
Rumors on the official subreddit state that the game will allow 111 users to play free of cost and another 1,111 at a minimum cost. However, all will have to be holding $Golden tokens at the time of registration to earn from the game.
NFTs and other in-game options will be available for purchase with Golden Inu Tokens according to redditors, allowing to give users advanced player traits or options.
The player activity, if just a few thousand registered, will create high level trading volume activity for the Golden Inu token on coin indexes. Not only will the crypto gaming subculture create an increase in $Golden token holders but it will also put the token in front of millions of new cryptocurrency traders, as it increases in rank on coin indexes like CoinGecko, CoinMarketcap, and others.
Based on the bep20 sibling token already gaining +750% on lower tier crypto applications, this Golden Inu ERC20 token is expected to see immediate gains of +1000% or higher. The gaming application and exchange, should produce much higher levels of interests of crypto traders, including whales.
Is Golden Inu Token a Rug Pull?
While all investments pose a risk, Golden Inu is highly unlikely to fail at repeating positive yields or out a rug pull. The sibling bep20, verified by PanCakeSwap, has held over US$100,000 in investor funds on the market since April 2023. The owner has remained faithful to investors and vocal through crypto market wins and losses.
Traders are weighting more towards 'pros' of the past data and consistency of product release to continue buying bullishly in the presale.
That factual data makes it possible to project that the Golden Inu tokens [erc20 & bep20 ] have the possibility of becoming the biggest [positive] crypto yields story among investors for the fiscal year of 2023. And when or if this does happen, it would be the best return on investment in both crypto and the S&P 500. This would also mean the token would have topped the Stand & Poor Index's 2023 returns for the second time this year.
---