Global Mainstream Media Fills its Boots with Bitcoin News as Prices Rocket
With bitcoin (BTC) prices finally doing what they have threatened to do for the past few weeks – namely breaking the key USD 20,000 threshold and not stopping there – the mainstream media has once again gone gaga for crypto all over the globe.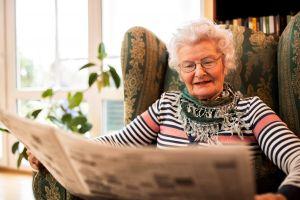 Here is how some of the world's biggest media outlets have covered the latest record-breaking price surge of the world's leading cryptoasset.
Europe
In the UK, the mainstream media lined up to report on the news, although state-backed national broadcaster the BBC carried more than a few notes of warning in its report, labeling bitcoin as "very volatile" and reprinting quotes made by Bank of England Governor Andrew Bailey back in October about how "nervous" he was about the idea of bitcoin being used for payments, adding, "It is hard to see that bitcoin has what we tend to call intrinsic value."
Reports in The Telegraph and The Guardian took a more positive tack, meanwhile, quoting a number of industry players who spoke about "swelling consumer interest," while the Financial Times ran with the bullish headline "Bitcoin Goes to the Moon," also labeling it an "OG" token.
In Spain, El Mundo carried a news agency AFP-penned story on BTC's price rise.
Over in Germany, leading press agency Deutsche Presse-Agentur ran a story on BTC prices and their possible link to PayPal's decision to embrace crypto earlier this year – an article that was picked up by leading newspapers such as Die Welt and adapted by the likes of Der Speigel.
In France, meanwhile, leading news outlets including Radio France Internationale and Europe1 asked why BTC had hit an all-time high. The former concluded that PayPal's move had spurred the latest rise, while a banking expert told the latter that BTC had forced its way onto the political agenda after winning over millions of investors.
Le Figaro ran a Reuters news wire story on the breakthrough.
Russia
Most major Russian media outlets covered the breakthrough, although most decided to play it safe, with largely factual, shorter pieces – including one from RIA Novosti and a video piece from Izvestia.
East Asia
In Japan, more conservative news outlets including Asahi Shimbun and local news network Minkei left the reporting to international agencies, too.
But in South Korea, journalists at best-selling titles like Joongang Ilbo and Chosun Ilbo took a deeper dive into the numbers, with the latter quoting a crypto industry player as stating that this was a "very historic milestone for bitcoin."
United States
It was another field day for American financial news reporters, with CNBC running a story about the Bitcoin family who traded in their life savings (including gold reserves) for BTC – and are now living the high life – an item that was also picked up by a number of major South American news outlets.
The New York Times took the opposite tack – telling the woe-filled tale of a reporter who spent a whopping BTC 10 on a sushi meal for strangers back in 2013…when 10 bitcoins were worth a measly USD 1,000.
Latin America
Most major newspapers in the region decided to leave the reporting on this issue to the agencies, with Brazil's O Globo deferring to Reuters and Argentina's Clarín going with an AFP story.
Australia
Down Under, the Sydney Morning Herald took a distinctly more cautionary approach than many in the Northern Hemisphere, reporting that "fund managers are yet to be sold on digital currency bitcoin as a legitimate investment class despite its soaring price and increasing popularity among Australians."
___
Learn more:
More People Seem Interested in Buying Bitcoin (and Ethereum) Than Selling It
Crypto in 2021: Bitcoin To Ride The Same Wave Of Macroeconomic Problems
---