Giant-owned Crypto Exchange Sheds More Light on Bitcoin Cash Delisting
Japanese exchange platform SBI Virtual Currencies, owned by financial giant SBI Group, says its recent decision to delist Bitcoin Cash was made in accordance with Japanese Virtual Currency Exchange Association (JVCEA) guidelines – and that the timing of the move, when several international exchanges were delisting Bitcoin SV, is "coincidental."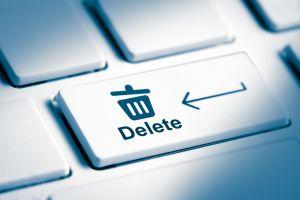 An SBI Virtual Currencies spokesperson told Cryptonews.com, that "it was a coincidence" that SBI's decision to delist Bitcoin Cash was made public at around the same time as announcements "to delist Bitcoin SV were made by several exchanges outside Japan."
The exchange also denied the possibility that SBI's relationship with Craig Wright, the self-proclaimed founder of Bitcoin, and a leader of the Bitcoin SV project – may have played a part in SBI's decision. Some media outlets have speculated that Wright and SBI CEO Yoshitaka Kitao are close acquaintances, and have suggested this may have been a contributing factor.
SBI stated, "It is true that we do have a business relationship with Mr. Craig Wright through our partnership with nChain [a company founded by Wright]. However, our decision to delist Bitcoin Cash is unrelated to the delisting of Bitcoin SV by several non-Japanese exchanges. The process to delist a coin at a regulated exchange is prescribed in applicable law and JVCEA regulations, and thus we have been planning this for some time and through consultation with the regulators."
The company stressed that "The [announcement] was made as a part of our timely disclosure in light of applicable rules imposed by the JVCEA."
The JVCEA is a self-regulating body, and its membership comprises exchanges that have been awarded operating permits by the regulatory Financial Services Agency (FSA). In October 2018, the JVCEA won a long battle for official FSA recognition.
The FSA has previously asked exchanges to be selective about the tokens they list, and has previously targeted so-called privacy coins. The JVCEA has implemented strict policies for members wishing to list new tokens. SBI also told Cryptonews.com, "No regulated Japanese exchanges have ever listed Bitcoin SV. This may be in part due to stringent procedures required under the JVCEA rules to list new coins."
In its announcement, made earlier this week, SBI Virtual Currencies stated that it had made its decision to delist Bitcoin Cash due to "security" issues, and stated it was concerned about the token's possible susceptibility to 51% attacks.
As reported by Cryptonews.com on Wednesday, in theory, one hour of the 51% attack on the Bitcoin Cash network (at pixel time, its market capitalization stands at c. USD 5.5 billion) might cost around USD 22,000. Despite these costs increased by 183%, compared to December 2018, it's still considerably less than the costs of the attack on the Bitcoin network (c. USD 376,000) or Ethereum (c. USD 94,000.)
Meanwhile, SBI also stated that the Bitcoin Cash delisting will take place in June this year, and that remaining Bitcoin Cash customer funds will be converted to Japanese yen.
BCH price chart:

Not everyone in the crypto-community seemed enamored with this decision. Akio Kikuchi, a cryptocurrency and blockchain technology consultant, told Cryptonews.com: "The decision to delist is one thing, but I hope customers are given enough time to decide what to do with their funds. Some people might find it a bit arbitrary if they miss the announcement and suddenly find their holdings have been converted to fiat."
SBI Virtual Currencies also cited the example of rival exchange Coincheck, which last month revealed that it would distribute yen to customers with Bitcoin Cash holdings, rather than Bitcoin SV tokens generated by November 2018's Bitcoin Cash hard fork.
Coincheck's decision at the time drew anger from the likes of Calvin Ayre, an outspoken proponent of Bitcoin SV.
The SBI Virtual Currencies exchange was launched in the summer of 2018. Despite bold claims about becoming Japan's top-billing exchange platform ahead of the SBI Virtual Currencies launch, the company has been taking a cautious approach to listing tokens. At the moment, four tokens - BTC, ETH, BCH, XRP - can be traded against JPY on the platform.
---