Getting to Know the Bitcoin Trader Pro App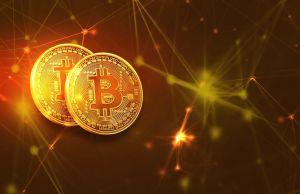 Disclaimer: The text below is a sponsored article that was not written by Cryptonews.com journalists.
_____
Bitcoin Trader Pro is an app that has brought smiles to the faces of many cryptocurrency enthusiasts. It is widely regarded as an efficient bitcoin (BTC) trading platform, both in terms of user-friendliness and profit-making benefits.
In this review, we will highlight some of the unique features of the Bitcoin Trader Pro app and explain how it works.
We will also provide you with a detailed explanation of how you can get started on the Bitcoin Trader Pro app – to send you on your way to making profits!
How does the Bitcoin Trader Pro app work?
The Bitcoin Trader Pro platform was designed by a team of highly trained software designers who worked with cryptocurrency experts to create a unique app. Their goal was to create a program that helps bitcoin and other cryptocurrency enthusiasts make a profit when they trade.
It makes use of a well-programmed bot that uses data obtained from market trends, social media comments and industry expert analysis to determine appropriate – and profitable – approaches to trading.
The Bitcoin Trader Pro app is both accurate and speedy – thanks to the advanced programming behind its software algorithm.
Bitcoin Trader Pro is an automated trading platform that offers users the choice of allowing its intelligent bot to make trading decisions on their behalf – or prompting them to make decisions when conditions look favorable.
When a favorable trading window opens, the app sends an alert to the trader asking for permission to proceed with a trade. The trader may then decide whether they want to authorize the platform to carry out trades without asking for permission each time.
What are some of the features of the Bitcoin Trader Pro platform?
As previously mentioned, Bitcoin Trader Pro lets you optimize your bitcoin trading gains.
Here are a few of the app's key features:
Access to experienced cryptocurrency brokers
The Bitcoin Trader Pro app provides cryptocurrency traders with access to expert brokers. After registration, users are assigned a broker who offers traders professional and expert advice.
It is a feature that allows new users to learn more about the cryptocurrency market and seek expert opinions from industry experts.
No service charge
The Bitcoin Trader Pro software is an entirely free platform that does not charge any service costs or additional fees. Registration is free and can be completed with ease via the website. And there are charges when you withdraw your earnings.
High accuracy and lightning-fast speeds
The Bitcoin Trader Pro algorithm detects and analyzes market data at high speeds, but not at the expense of accuracy – with a 99% accuracy rate. That means that for every investment made on the Bitcoin Trader Pro platform, you have a 99% chance of making a profit. From a business point of view, that is quite an attractive proposal!
Low investment costs
Traders on the Bitcoin Trader Pro platform enjoy the benefit of being able to invest as little as USD 250 if they want to trade live on the platform. With lower investment thresholds, traders can make an impressive amount of money from relatively short-term investments.
Easy payments
Making deposits on the Bitcoin Trader Pro platform is easy thanks to the wide availability of payment options. You can use MasterCard, Visa and other user-friendly options.
Security
The Bitcoin Trader Pro app prioritizes the security of its customers. The app features high-security encryption protocols, which protects user information and payment details.
How can I get started with the Bitcoin Trader Pro app?
For new users who want to enjoy the benefits of the Bitcoin Trader Pro platform, the start-up process is simple. Just follow the steps below:
Register on the Bitcoin Trader Pro website.
Deposit a minimum of USD 250 on your Bitcoin Trader Pro account.
That's it: You are now ready to go!
Conclusion
The Bitcoin Trader Pro app is a well-designed platform with secure SSL protection, which safeguards user data and other important information.
It is easy to navigate and comes with a demo trading feature to help traders understand its features better – so why not give it a whirl now?