Get Rewarded for Working Out with This New Move-to-Earn Crypto – How to Buy Early?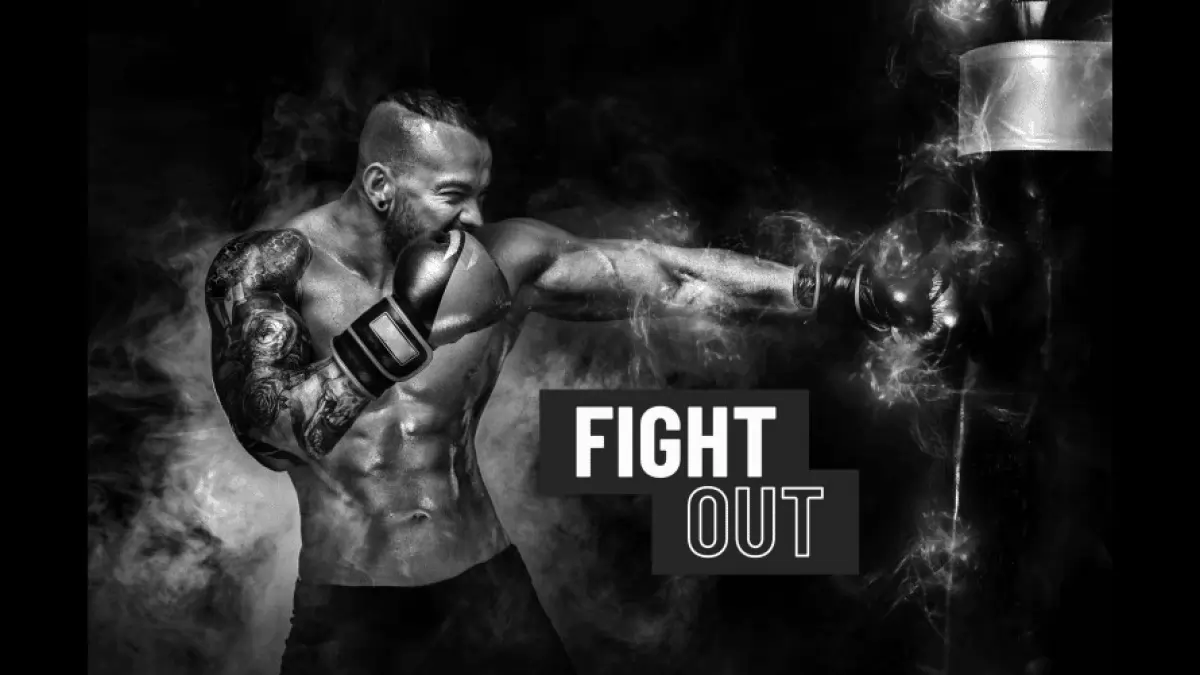 Fight Out ($FGHT), one of the biggest crypto presales of 2023, has successfully raised $4.5 million in its ongoing presale.
Positioned to take advantage of the struggling move-to-earn (M2E) narrative, which gained big traction following the short-lived success of STEPN, Fight Out is a M2E offering with a difference.
Not only boasting the impressive technology to track and reward all types of exercise, but also incorporating a secondary play-2-earn element that enables users to compete – going head to head in fun and addictive game modes using their 'soulbound' NFT avatars.
Soulbound means that the NFT cannot be resold, and will be a permanent representation of the user's progress.
These NFT avatars derive stats from real-world achievements in the gym and the dojo as users train to become the ultimate fighter.
How Will $FGHT token work?
Achievements reward the user with $REPS tokens, redeemable for platform native $FGHT token.
$FGHT can be accumulated or traded or spent on in-app goods and other services and to purchase stylish NFT goods in the Fight Out marketplace.
This gamification of training it set to unlock a fitness revolution for a generation challenged by inactivity.
By building out a community ecosystem, Fight Out is able to develop a social space that becomes center stage for high-stakes tournaments to win $REPS.
Big names in the fighting world are coming out to support the ambitious Web3 venture, with UFC fighter Amanda Ribas, and champion boxer Savannah Marshall both joining the team as ambassadors.
Users can undertake ambassador-set challenges and participate in on-demand video classes centered on Strength and Conditioning, Cardio, Technique, and Mobility.
Fight Out Announces Referral Program
The Fight Out team recently announced the launch of a lucrative referral promo link program. This gives users the ability to receive a 5% commission for signing up their friends!
All users need to do is go to the Fight Out homepage, connect a valid crypto wallet, and then click on the 5% referral link button.
At this point, a unique referral link will be generated to earn you commission! Share the link with friends and family or post it to your social media.
This means every time someone buys the $FGHT token - you receive 5% of the purchase amount!
Token Stacks Supersize as Fight Out Presale heads for Sell Out
Alongside the 5% referral link offers, Fight Out has added a new option to purchase tokens without any lock-up period.
This follows recent news that early backers will be receiving a 10% early supporter boost.
The earliest backers of the project are subjected to a three-month lock-up period to reduce volatility. This no longer applies at this stage of the presale.
However, for the profit-hungry - a new vesting scheme has been launched. In exchange for a 36-month lockup period, there is an additional token allocation of 42% of your contribution.
With the bonus schedule enabling the biggest investors to gain an extra 25% on purchases over $50,000 USDT - the opportunities to supersize $FGHT profit are rife.
Fight Out $4.5m Presale Sets Stage For CEX Launches
The knockout funding round has seen Fight Out raise $4.5m from early backers. To encourage early token purchases, the price of the token increases every 12 hours.
$FGHT is currently priced at $0.02380 and the exchange listing price is expected to be $0.0333.
Fight Out will be listed on the following seven exchanges: LBank, XT.com, BKEX, Changelly Pro, BitForex, DigiFinex, and Uniswap.
Disclaimer: The Industry Talk sectio
n features insights by crypto industry players and is not a part of the editorial content of Cryptonews.com.
---