Get Ready for the Crypto That Rewards You for Working Out – Here's How to Buy Early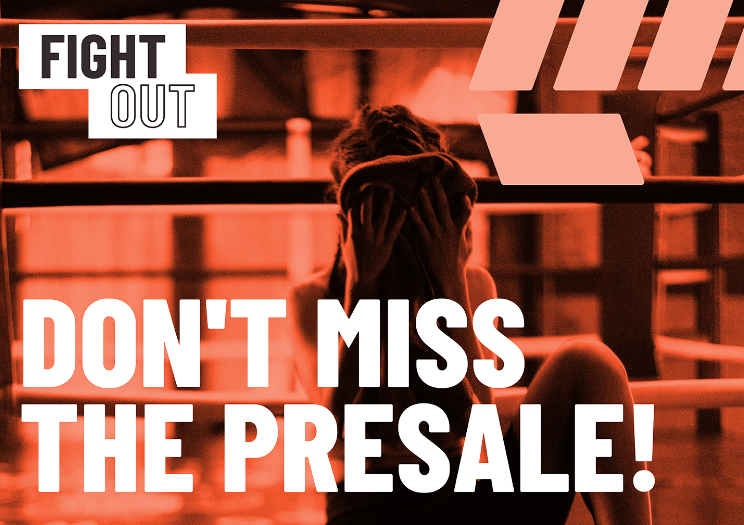 Play-to-Earn (P2E) is a fast-growing niche of the crypto industry that allows users interested in digital currencies to earn tokenized rewards for playing Web3-powered games.
A new crypto project, Fight Out, is gaining a lot of attention by utilizing Train-to-Earn features to bolster its Play-to-Earn games.
By gamifying the process of health and fitness and making it even more fun by exposing users to the metaverse, the project has built a beneficial system for users to maintain a healthy lifestyle and earn prizes.
Fight Out enjoys massive support from investors and has raised more than $5.8 million in its presale program so far.
Train Hard And Win Big
Fight Out distinguished itself as the only play-to-earn gaming platform with a real-world focus amidst the hundreds of millions of dollars pouring into the Web3 industry.
The platform encourages training, makes it simpler to compete with other users, and allows those same users to wager on results. With Fight Out, users practice hard, fight easy, and win big.
On the platform, players compete using a soulbound NFT avatar that represents their real self. This means the better a player trains in the real world, the better their avatar gets. The digital NFT avatar has stats and skills based on users' real-world experience and exploits and cannot be sold or transferred.
The avatar can be minted by players immediately after they create an account. Aside from that, accessories like clothing, haircuts, accessories, tattoos, and make-up can be acquired and fitted to an avatar through earning or purchasing.
There are a number of additional advantages along the way to give users an exciting experience. Players are provided access to top-tier combat athletes, exercise classes, and more.
Apart from this, there is a live betting feature on the app where users can wager on fantasy combat sports fights to win cash.
The player earns REPS, the in-app transactional money for Fight Out, by training and winning bouts. REPS can be used to enhance their avatar and to make in-app purchases for online real-world perks. Also, users can purchase extra REPS with FGHT, the native on-chain token of Fight Out.
Buy FGHT And Improve Your Lifestyle
The Fight Out presale program is currently ongoing, and the project has raised over $5.8 million from savvy investors.
The FGHT token price is currently at $0.03 per token. However, the price increases every week and will continue until the presale ends on March 31st at $0.0333. After that, FGHT will get listed on centralized exchanges on April 5.
The platform also announced an updated bonus program, leading to more excitement about the project. Investors will be awarded extra tokens totaling 67% more than what was originally purchased.
To participate, investors must purchase tokens worth $50,000 or more and hold them for 36 months. There will be an additional 10% token distribution for those who have already invested and used the bonus.
How To Buy FGHT
Potential investors interested in acquiring the token can follow the steps below.
Set Up A Crypto Wallet
To start, investors must first create a cryptocurrency wallet. The Fight Out team advises using either MetaMask (for desktop users) or Trust Wallet (for mobile users), or a one-click wallet creation through their partner Web3Auth.
Once the preferred wallet has been created, users may then link the wallet by clicking on the "Connect Wallet" icon on the web page.
Get ETH or USDT
In order to participate in the presale of Fight Out, investors must first acquire Ethereum (ETH) or Tether (USDT). Most centralized and decentralized exchanges allow for the purchase of these currencies, which may be subsequently transferred to a crypto wallet.
As an alternative, the Fight Out team has teamed up with Wert to make it possible for investors to purchase ETH directly on the Fight Out website with a credit card.
Buy FGHT Token
An order box will show up on the screen as soon as a wallet is connected. Users should enter the number of tokens they wish to purchase, pay with ETH or USDT, and then confirm the transaction with the wallet service provider.
Claim Tokens
The FGHT tokens will later be created during a token generation event (TGE), once the Fight Out presale is over. Investors can directly claim their purchased tokens on the Fight Out website starting on April 5, 2023.
Disclaimer: The Industry Talk section features insights by crypto industry players and is not a part of the editorial content of Cryptonews.com.
---