Gamble of the Month: SafeMoon
Disclaimer: The following article is part of Cryptonews Deals Series and was written as a promotional article in collaboration with the sponsor of this offer. If your company has an exclusive promotion that you would like to share with our readers, we invite you to reach out to us. Let's build together.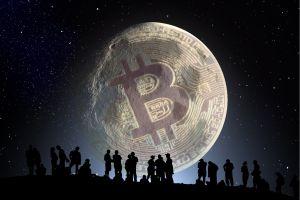 The Gamble of the month is brought to you by CoinPoker, Decentralized Poker Powered by Cryptocurrency.
If you thought Dogecoin was crazy, you need to check out SafeMoon. 30 days ago, if you invested 1000 USD into SafeMoon, you would have 600,000 USD today… it's up 6000%!
What is SafeMoon?
SafeMoon is a decentralized finance (DeFi) token that focuses on three functions during each trade: Reflection, LP Acquisition and Burn.
SafeMoon protocol is a combination of RFI tokenomics and an auto-liquidity generating protocol.
On April 20th, 2021, the 24hr trading volume was USD 150million. According to CoinGecko, the reported circulating supply is 1,000,000,000,000,000,000 (that's 1 quadrillion!). As crypto traders continue to watch this coin, it's our gamble of the month!
The cryptocurrency is currently available to trade on PancakeSwap, BitMart, WhiteBit, and BakerySwap. SafeMoon launched on March 8th, 2021, and plans to develop a non-fungible token (NFT) exchange, as well as charity projects and crypto educational apps.
This is not investment advice. CoinPoker and Cryptonews are not financial advisors and are not recommending the reader to invest in the digital assets mentioned in this article.
Win a cut of 3,000 USDT every week! Play on CoinPoker and win a share of over 3,000 USDT in prizes awarded via the Galactic Grinders Leaderboard promotion.

---