Further Chaos Brews for Cryptopia Users Still Waiting for their Crypto
Things are going from bad to worse for some users of the collapsed crypto exchange Cryptopia – after a blunder from New Zealand court employees saw an "unauthorized third party" gain access to "sensitive" client information, with fears that a group of opportunists is already attempting to exploit users still waiting to reclaim their crypto from accounts on the defunct platform.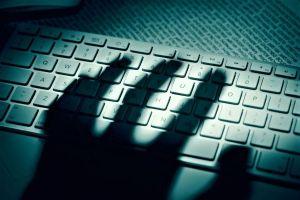 In an official release from the New Zealand branch of the accountancy firm Grant Thornton – the firm charged with liquidating Cryptopia's assets – wrote,
"Please be aware that due to an error by court staff at the Christchurch High Court, information containing certain customer data has been provided to an unauthorized third party. We consider this information confidential and sensitive."
And the accountancy warned,
"We are concerned that this third party may attempt to use it to mislead and influence account holders' decision making. We have taken steps to restrain the misuse of this confidential information and to recover it from the third party."
Grant Thornton named the group as "Cryptopia Rescue and a New Zealand company."
The liquidator added that Cryptopia Rescue wants to convince Cryptopia customers to hand over power of attorney to it, and stated that Grant Thornton "will not abide by the judgment" of Justice David Gendall, who is presiding over the case at the High Court in Christchurch.
Grant Thornton insisted that this would not be the case, and added that "court directions require that repatriation of customer holdings is to be in crypto where possible."
It added,
"We are working towards paying as many users in crypto as possible."
And the accountancy company added that Cryptopia Rescue's plan is unlawful as is "encouraging members to contribute to their scheme by paying a monetary contribution."
This, Cryptopia Rescue reportedly believes, would force the liquidator to work with Cryptopia Rescue to "supposedly fast-track repayment of funds to certain users ahead of others."
And Grant Thornton concluded by stating that it would not ask users "to deposit any further cryptoassets or fiat" to return their "property."
Back in September, the liquidator claimed that account holders could expect to regain control of their tokens by the end of the year.
Twitter-based users were not amused by the latest developments.
___
Learn more:
Cryptopia's Crypto is 'Property' and Owned by Account Holders - Judge
Hack Kills Cryptopia - Liquidators Take Charge of Exchange
---