FUEL 78% Rally Ends Due to USD 22m ICO Investigation (UPDATED)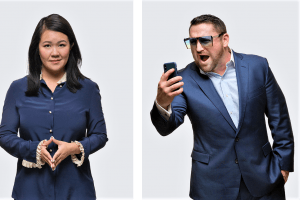 News about frozen assets of founders of Etherparty (FUEL) just were made public at the time when the FUEL token registered a 78% jump in March. The coin dropped by 4% in the past hour (UTC 08:14 AM.)
FUEL price chart: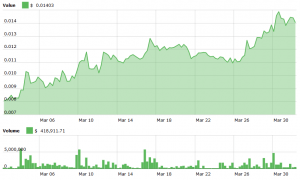 Canadian police have frozen assets owned by Kevin Hobbs and Lisa Cheng, founders of Etherparty, a smart contract system, and Vanbex, a blockchain services company, Coindesk reported, citing the civil forfeiture action filed in the Supreme Court of British Columbia. (Two new comments by Vanbex have been added at the end of the article.)
The director of civil forfeiture at Canada's Ministry of Attorney General stressed that "FUEL tokens became virtually worthless in dollar value while not being capable of use in the non-existent smart contracts system or for any product or service other than a cryptocurrency coin creating service called Rocket." According to the director, Hobbs and Cheng "did not intend to develop the products they were marketing but rather [acted] with [the] intention to misappropriate the corporately invested funds raised for their own personal benefit."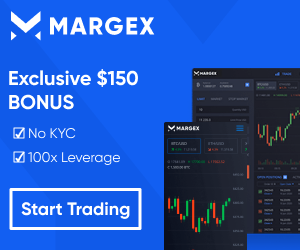 Hobbs and Cheng reportedly raised CAD 30 million (USD 22 million) worth of fiat and cryptocurrency through the sale of FUEL in 2017.
The police began investigating Vanbex and its founders for fraud in May 2018 and the Canadian Revenue Agency subsequently began a tax probe, the report said, adding that Cheng and Hobbs denied the fraud charges and said Vanbex is cooperating with the investigation.
Meanwhile, in an emailed statement, Vanbex responded that they have never misappropriated funds and no company funds were ever used for gambling purposes.
"The RCMP [Royal Canadian Mounted Police] and the Canada Revenue Agency never contacted us or we would have immediately provided them with all the truthful information and documents," the company said, adding that they were never aware of any RCMP or CRA investigation until they saw the notice of civil claim in late March.