FTX Liquidation Shakes $BTC & $ETH; Demand for $FIL, $ATOM and $ROE Surges
Disclosure: Crypto is a high-risk asset class. This article is provided for informational purposes and does not constitute investment advice. By using this website, you agree to our terms and conditions. We may utilise affiliate links within our content, and receive commission.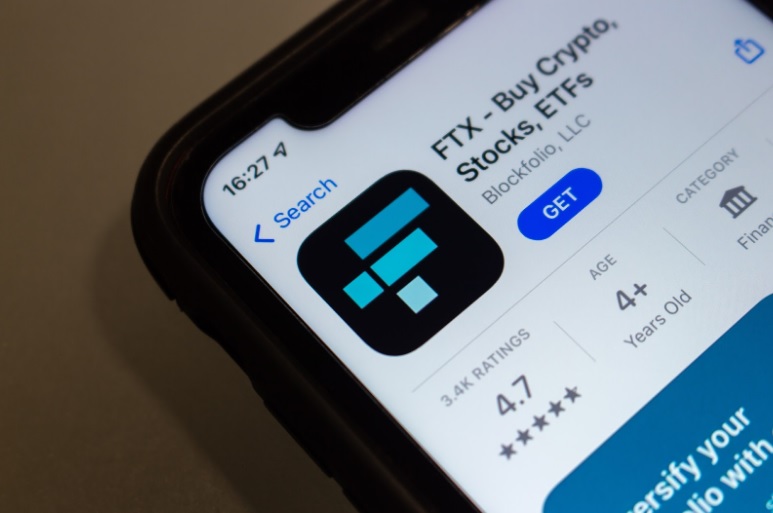 Recent events have brought the phenomenon of liquidation into the spotlight, with FTX – a previously prominent cryptocurrency exchange – experiencing a major shakeup in the form of liquidations affecting Bitcoin ($BTC) and Ethereum ($ETH) holdings.
This upheaval has not only underscored the inherent risks of trading in these markets but has also triggered a noticeable surge in demand for top altcoins, particularly Filecoin ($FIL), Cosmos ($ATOM), and Borroe.Finance ($ROE).
FTX's Troubled Past and Current Liquidation Plans
Once a prominent player in the world of beginner cryptocurrency, the FTX crypto exchange experienced a catastrophic collapse in November 2022. Since that unfortunate event, FTX has been grappling with the formidable challenge of managing its remaining assets and addressing the concerns of its user base.
FTX's legal team appeared before the Delaware Bankruptcy Court on September 13th to seek approval for a substantial liquidation of more than $3.4 billion worth of cryptocurrencies, including the likes of Bitcoin ($BTC) and other top crypto coins. This proposal raised eyebrows among those new to the cryptocurrency scene as it details a plan to appoint Galaxy Digital, a prominent blockchain firm, to oversee the sale and management of recovered user funds.
The proposed plan was approved on September 13, giving FTX the authority to gradually offload up to $100 million worth of crypto tokens per week, with this cap potentially increasing to $200 million for individual assets.
As of January, FTX's cryptocurrency holdings encompass a diverse array of assets, including significant sums such as $685 million in locked Solana ($SOL) tokens, $42 million in Dogecoin ($DOGE), $90 million in Ethereum ($ETH), and $268 million in Bitcoin ($BTC). There's also $529 million in $FTT, which are ERC20 coins that serve as the native utility token of the FTX ecosystem.
Filecoin ($FIL): Revolutionizing Data Storage
While the crypto market grapples with the FTX liquidation, many investors focus on promising new DeFi projects like Filecoin. Filecoin ($FIL) is leading the way in a new field where blockchain technology and storing data come together. This year, investors continue to show interest in this project due to its exceptional features and potential.
Filecoin's primary function is to serve as a decentralized data storage and retrieval marketplace. It empowers users to rent their excess storage space and earn $FIL tokens, creating a distributed and efficient data storage network.
Cosmos ($ATOM): Fueling Inter-Blockchain Communication
Several top altcoins are trying to reach new price highs as the overall market seems slightly going up. Cosmos ($ATOM) is one of the altcoins to watch because it has shown strong growth, up by 4.24% recently.
Cosmos has witnessed substantial growth in recent weeks, with its token surging by over 15.75% at one point. This impressive momentum can be attributed to the positive trends enveloping the Cosmos ecosystem. Their recent unveiling of the roadmap for the innovative Inter-Blockchain Communication (IBC) protocol has further fueled optimism, reaffirming Cosmos's competitive position among its contemporaries.
As revealed, the IBC protocol will solve many of the industry's pain points, including but not limited to communication potential between one or more blockchains utilizing the solution. The goal is to increase efficiency while positioning Cosmos as one of the top 10 altcoins with the latest blockchain solutions that can be adopted on a massive scale.
Borroe.Finance ($ROE): Revolutionizing Fundraising for Web 3.0
As the crypto market navigates the uncertainties surrounding the FTX liquidation and embraces promising projects like Filecoin and Cosmos, Borroe.Finance ($ROE) emerges as an innovative force in the blockchain industry.
Borroe.Finance ($ROE) stands at the forefront of innovation in the fundraising sphere, dedicated to serving content creators and participants in the Web 3.0 era. Its primary mission is to empower these individuals and businesses to generate cash flow swiftly.
Leveraging the power of $ROE, businesses can secure funding by selling future earnings from subscriptions, royalties, and invoices to their consumer base. This groundbreaking platform is pivotal in advancing the Web 3.0 industry by completely transforming the conventional fundraising landscape.
Enterprises in need of capital harness the cutting-edge technology offered by Borroe.Finance ($ROE) to create highly sought-after NFTs that represent their outstanding invoices. These most popular NFTs are then made available at discounted rates on the Borroe.Finance marketplace, attracting investors and businesses alike.
Borroe.Finance ($ROE) harnesses the combined strengths of AI-driven risk assessment, blockchain technology, and efficient payment solutions. This synergy creates a peer-to-peer ecosystem where invoice NFTs easily find eager buyers in secondary markets.
The platform ensures immediate funding and streamlines the loan repayment processes, providing a hassle-free experience for users. Furthermore, holding $ROE keeps users well-informed with timely notifications about revenue funding offers and repeat funding requests.
$ROE owners are incentivized to exercise their governance rights through voting on proposals, fostering a sense of community involvement. With its integration of blockchain technology and artificial intelligence, Borroe.Finance ($ROE) is poised to revolutionize traditional invoice financing, setting new standards in the industry.
The Twitter community of Borroe.Finance ($ROE) has shown excitement as the project progresses through its initial coin offering (ICO) stages.
There's been a noticeable surge in demand for $ROE – currently priced at $0.015 – as the presale enters Stage 2. Numerous crypto enthusiasts and investors have been actively engaging in discussions and sharing project-related information on Twitter and other social media platforms.
Final Thoughts
As the crypto landscape continues to evolve, the demand for innovative solutions continues to grow. This is where Borroe.Finance ($ROE) comes in. The attention it has garnered showcases the growing appetite for blockchain-based financial platforms that can revolutionize traditional systems.
Investors and content creators alike are keen on this promising project, anticipating its potential impact on the Web 3.0 industry. Its performance and unique value proposition make it one of the top DeFi coins this month.
Learn more about Borroe.Finance ($ROE) here:
Visit Borroe.Finance Presale | Join The Telegram Group | Follow Borroe.Finance on Twitter
---