FTX Aftermath: Crypto-To-Fiat Solution Swapin Cuts Fees By 65% To Support Crypto Community
Disclaimer: The text below is a press release that is not part of Cryptonews.com editorial content.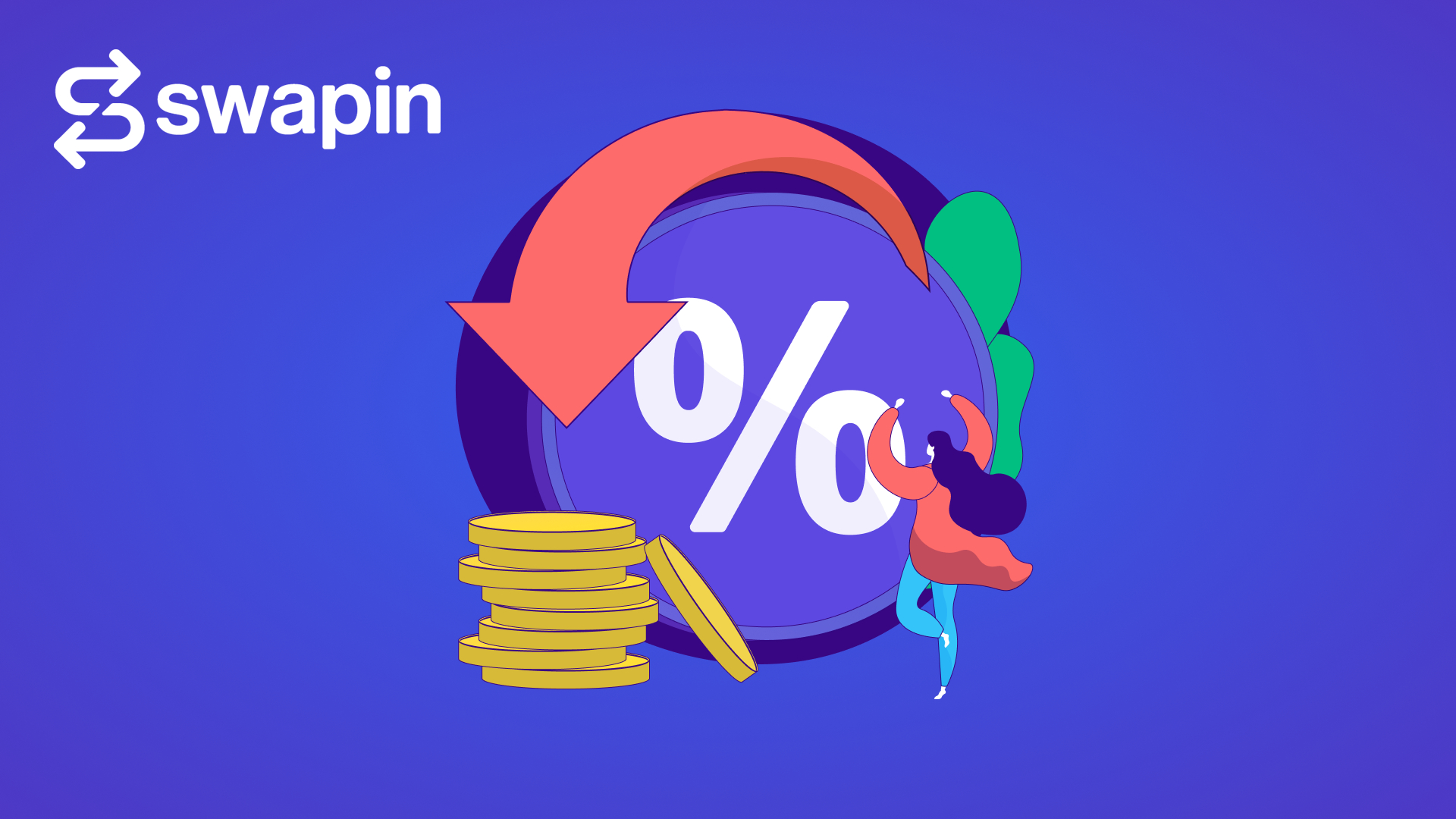 All across the cryptocurrency industry, users are struggling from the significant blow from the fallout related to FTX potentially becoming insolvent. Not only did the public implosion of the company create panic in the already fragile crypto market, but many users lost money to the platform for good.
While there isn't much anyone can do to help in such a situation, the crypto-to-fiat payment solution service Swapin has introduced dramatically lowered fees to help support the cryptocurrency community during this challenging time.
Swapin Reduces InstaPay Transaction Fees By 65%
Swapin, a European-based crypto-to-fiat payment provider, offers a wide range of B2B and B2C services. Swapin tools enable cryptocurrency users to pay with cryptocurrencies for goods and services, yet businesses or other individuals on the receiving end get GBP or EUR deposited to a bank account.
The entire process is convenient, simple, and seamless, creating a bridge from digital assets to the traditional banking world that anyone can take advantage of. Since an aggressive expansion effort and a rebranding, Swapin has gained more users from across the crypto community and believes it is important to give back.
To help the crypto community during trying times, Swapin is offering all users 65% off fees when using InstaPay services. Regular commissions of 1.35% have been reduced to 0.5% on transactions valued at 30K euros and above, starting now through the end of November. Although Swapin fees are competitive and low, over the course of the month, 65% of can lead to significant savings.
Swapin And The Cryptocurrency Community Have A Long History
The entire Swapin team, starting with the company's founder, are cryptocurrency enthusiasts themselves. The company CEO, Evald-Hannes Kree, was an early Bitcoin miner, which gave him the idea for the service. After facing common challenges in converting cryptocurrencies to cash, he developed the Swapin concept with the goal of helping crypto adoption where it needed it most.
Today, Swapin tools include InstaPay, a crypto-to-fiat payment tool for individuals to send monthly payments and pay for goods, subscriptions, services, and more. Swapin for individuals also includes InstaFill, which lets anyone send crypto to a unique Swapin crypto wallet that instantly converts the assets to cash each time funds arrive.
Swapin business tools allow any business to accept cryptocurrency payments from customers from around the world. Coin Collector sends customers pre-filled invoices that can be settled in crypto. The E-Com e-commerce widget adds a checkout feature on any website. Both options immediately convert cryptocurrencies into GBP or EUR and transfer them to a corporate IBAN account.
Get Up to 65% In Savings At Swapin, Now Through The End Of November
Swapin services are easy to use, intuitive, safe, licensed, and designed to bridge the gap between crypto and traditional finance. Because the cryptocurrency community is what drives all Swapin products and services, it is essential for the company to do what it can to give back to the cryptocurrency community.
Enjoy 65% off transaction fees on InstaPay transactions now through the end of November at Swapin.com. Be sure also to try the Swapin app and check out the official blog to learn more about what Swapin can do for the cryptocurrency market.
---