Former England Football Player Launches OWN Coin
Michael Owen, former England national team football player and striker for Liverpool, Real Madrid, Newcastle United, Manchester United and Stoke City clubs, has rolled out his own cryptocurrency called OWN, at around USD 10 each.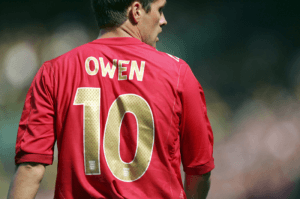 They are supposed to take the role of payment for his fans to take part in his training sessions and buy merchandise directly from him, The Sun reported. He has not yet revealed the cost of these services in OWN coins.
He has already faced a heap of criticism for this move. However, he sees nothing wrong with it, and he compared it to the internet craze at the Blockchain summit in Dubai where he unveiled his idea: "everyone's predicting that this is going to be a life-changer, and I'd go along with that."
According to the Sun, when asked if he understands the risks of launching a cryptocurrency, he replied that it can be quite a dangerous area: "Legally, you need to cross all the t's and dot the I's. Cryptocurrencies are here to stay. I would say that they're going to be the future, I'm pretty certain about that."
His success on the football field is what he claims has allowed him to dip into crypto after retiring from playing five years ago. He runs a series of football schools across Asia and wants to see kids paying in cryptocurrencies to attend.
---