Five Drives that Make the Rich Invest in Crypto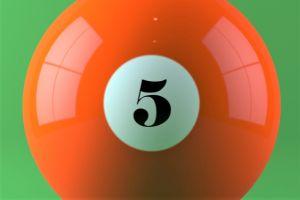 There are five distinct reasons as to why the interest of high-net-worth individuals in cryptocurrency is growing, according to Nigel Green, founder and CEO of deVere Group, a major independent financial advisory organization.
(High-net-worth individuals are those that have more than GBP 1 million (USD 1.31 million) in investable assets.)
Green explained that it's not simply about FOMO (the Fear Of Missing Out), especially given the growing acceptance of cryptocurrency as a thing of the now and of the future, but he also lists five main drives of interests towards digital currency.
1. No borders. A vital factor seems to be that cryptocurrencies are borderless, which makes them a perfect match with those moving in the increasingly globalized world, especially that of trade and commerce.
2. Digitalization. When the money itself is digital, it is once more a perfect match for the increasingly digitalized world.
3. Providing solutions. Cryptocurrency has an effect in real-life as well and can provide solutions for everyday-life issues, such as making international remittances more efficient, and even "help bank the world's estimated two billion 'unbanked' population", as Green puts it.
4. Demographics. This is certainly another vital component as younger generations are more likely to accept and work with cryptocurrency that than older generations, as surveys have shown so far.
5. Investment. Another aspect is that institutional investors seem to be actively joining the world of cryptocurrencies, but they also bring with them the institutional capital and institutional expertise.
Also, according to a recent survey by deVere, 68% of the surveyed high-net-worth individuals have already invested in or will make investments in cryptocurrencies, such as Bitcoin, Ethereum, and XRP, in the next three years.
There were more than 700 respondents to this survey, residing in thirteen different countries.
Green recently said that he believes that Bitcoin will imminently test the crucial USD 6,000 price support, building confidence on the wider cryptocurrency market. "Once this confidence is in place, the sky is the limit for cryptocurrencies, which are increasingly accepted by both retail and institutional investors as the future of money", he said.
Bitcoin surpassed the USD 5.900 level this past week, before dropping below USD 5,700 this Monday.
"There is growing, universal acceptance that cryptocurrencies are the future of money – and the future is now. High net worth individuals are not prepared to miss out on this and are rebalancing their investment portfolios towards these digital assets. Crypto is to money what Amazon was to retail. Those surveyed clearly will not want to be the last one on the boat," according to Green.
Also, in April this year, he said, that Bitcoin's jump over UDS 5,000 will likely attract many investors who have been sitting on the sidelines, as well as reignite institutional interest. However, in April 2018 he estimated that Ethereum might hit USD 2,500 in 2018, when it actually dropped to USD 135 in the end the last year.
Meanwhile, a survey done by Capgemini, a France headquartered business consulting corporation, in June 2018, showed that almost 60% of surveyed high net worth individuals were showing interest in investing in cryptocurrency in the first quarter of the year. Furthermore, according to a Knight Frank's 2018 edition of its Wealth Report, which is an annual survey of wealth advisers and private bankers, 21% of respondents said clients had increased their investments in cryptocurrencies in 2017, even if lacking sufficient comprehension of the technology behind it.
____
Other recent surveys on crypto: