Five Coins Surge as Coinbase Announces Possible New Listings
Coinbase, a major cryptocurrency exchange, announced that they are exploring the addition of Cardano (ADA), Basic Attention Token (BAT), Stellar Lumens (XLM), Zcash (ZEC), and 0x (ZRX) to their platform. However, the company stressed that no final decision has been made, saying in a tweet that some of the coins may also be listed with only "partial support."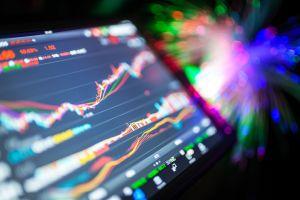 In one example, Stellar Lumens, the fast-growing cryptocurrency that has surged to the 7th spot on CoinMarketCap's ranking, saw gains in the double digits on Saturday.
After surging by more than 10% on Saturday, the coin continued its upward momentum on Sunday by adding another 5%, bringing the price to a high of USD 0.221 according to Coinmarketcap.com. Along with the price increase came a strong surge in trading volume – usually a bullish sign for any asset.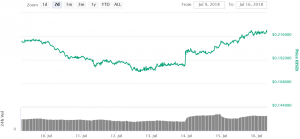 Other coins, including Cardano and Zcash, saw similar reactions. In Cardano's case, the price has risen by close to 12% since Friday.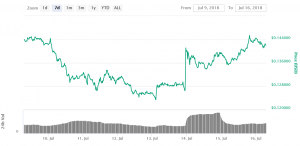 Zcash, on its end, saw its price rise by nearly 30% on Friday, before falling back down slightly. Zcash is currently trading about 12% higher compared to before the weekend.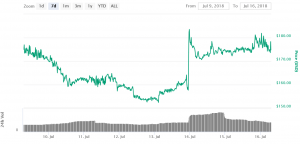 Cardano and Zcash witnessed a significant increase in trading volume on the day of the announcement.
Meanwhile, Basic Attention Token and 0x have also surged.
Basic Attention Token chart: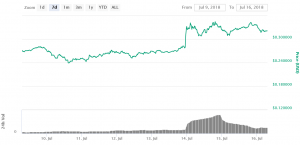 0x chart: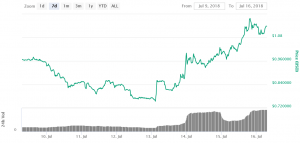 Coinbase is one of the most popular cryptocurrency exchanges and wallet services in the US and Europe, serving around 13 million customers. The platform currently supports fiat-to-crypto trading in five cryptocurrencies; Bitcoin, Bitcoin Cash, Ethereum, Ethereum Classic, and Litecoin.
---