The first Kalima Blockchain Developer Airdrop 2023 is ready to kick off with a $100,000 Prize Pool
Disclosure: Crypto is a high-risk asset class. This article is provided for informational purposes and does not constitute investment advice. By using this website, you agree to our terms and conditions. We may utilise affiliate links within our content, and receive commission.
Disclaimer: The following article is part of Cryptonews Deals Series and was written as a promotional article in collaboration with the sponsor of this offer. If your company has an exclusive promotion that you would like to share with our readers, we invite you to reach out to us. Let's build together.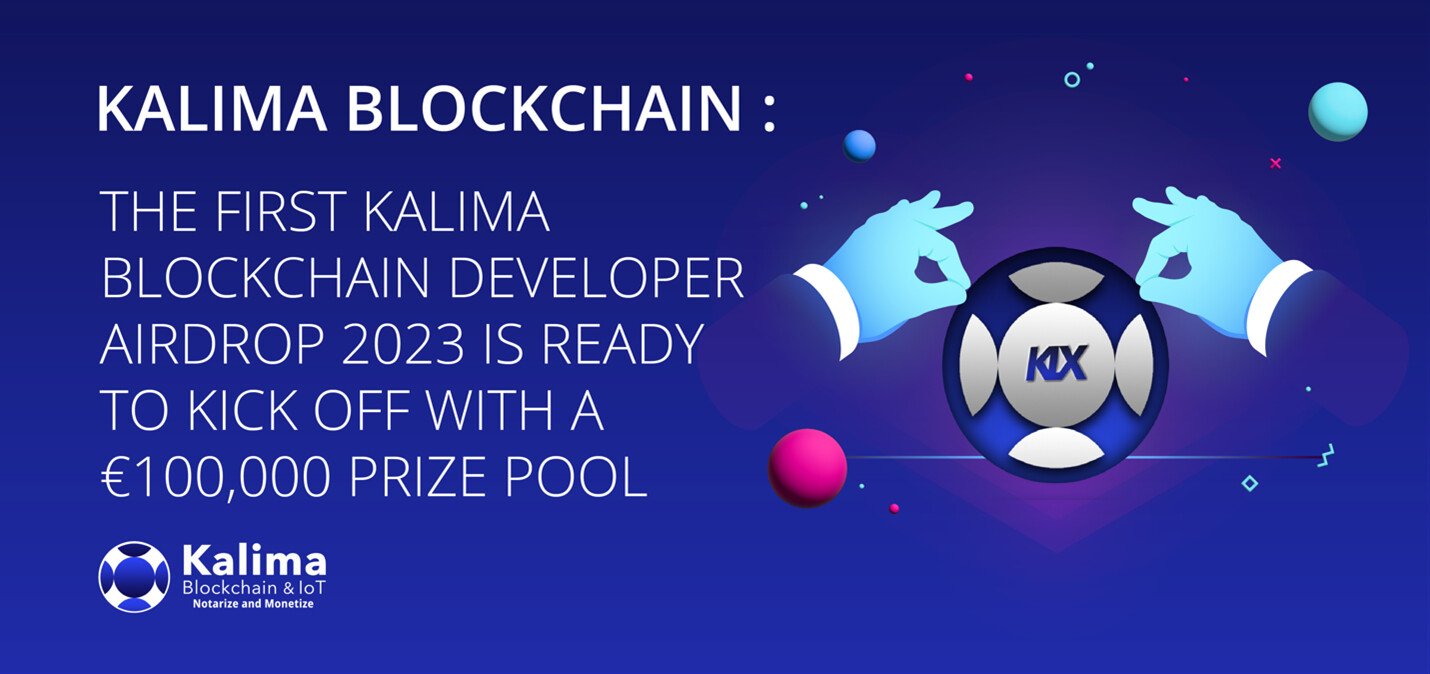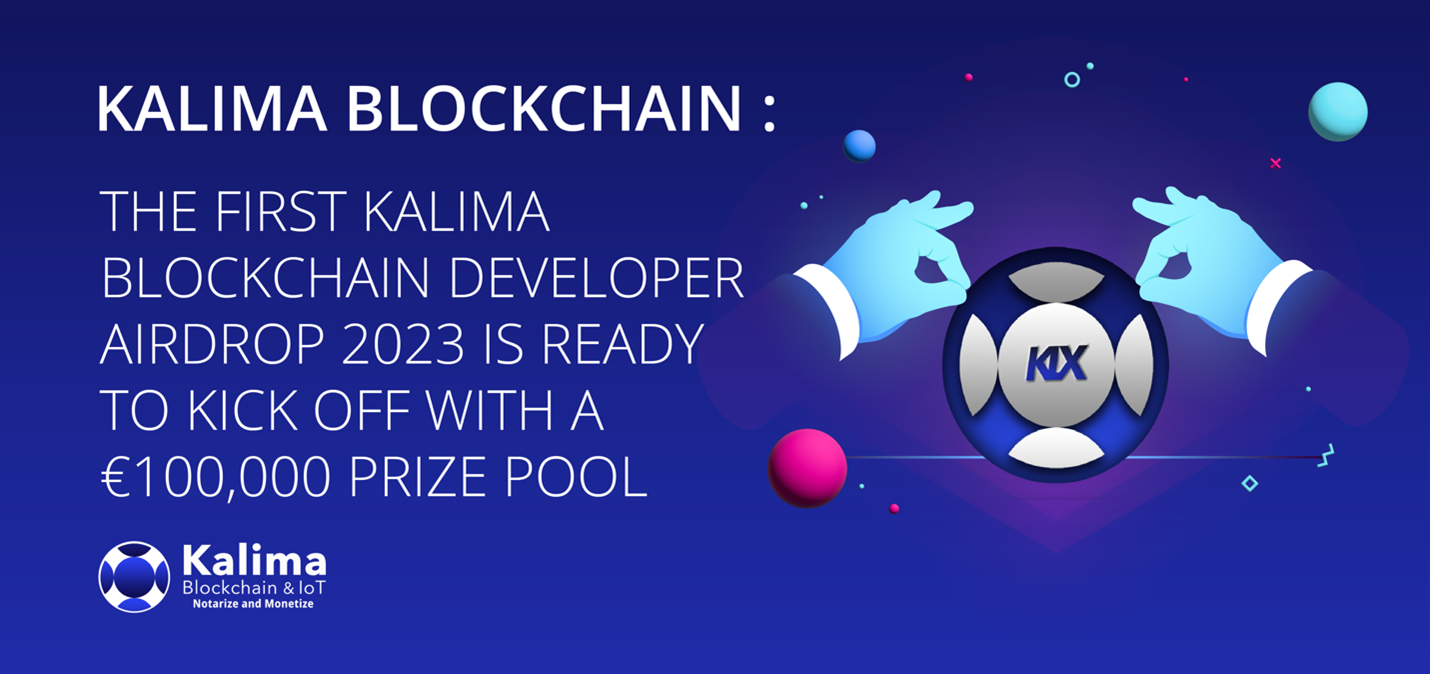 Kalima Blockchain is launching a Developer Airdrop in order to accelerate the already rapid growth of its ecosystem, by particularly targeting its developer community. Participants will be asked to create practical decentralized applications (dApps) hosted on the Kalima Blockchain for a chance to win rewards in Kalima's native coin, the KLX.
The developer reward token pool for the Developer Airdrop is 400 million KLX, worth €100 000. The tokens will be allocated proportionally based on the achievements of the top five (5) top participants.
1st place : €35 000 KLX
2nd place : €25 000 KLX
3rd place : €20 000 KLX
4th place : €10 000 KLX
5th place : €10 000 KLX
To participate in the Kalima developer Airdrop, participants must first fill out the registration form, which is available on the Kalima website at www.kalima.io. They will then receive all the instructions and steps to follow to participate to the competition via e-mail.
All the steps for the participation of the airdrop are detailed in this article, on the Medium page of Kalima. Kalima's Social Media pages and communication channels will be giving the updates on the competition during and prior to it, so it is important to follow Kalima online and keep track of the updates.
This event comes about as Kalima prepares the listing of its native token, the KLX, on the BitMart Exchange on February 2nd 2023.
Participating in the inaugural Kalima Developer Airdrop
The prize aggregation makes participation worthwhile. Even though the winner has an excellent incentive, others coming in close will also be fairly rewarded for their efforts. Developers will be required to build software applications and decentralized applications (dApps) on the Kalima blockchain and test them for performance for a chance to claim the prize.
These protocols must be consistent with the overall goals of the Developer Airdrop. Developers will be able to build embedded blockchain projects or multichain projects using Kalima as the second layer for Tezos or the Lightning Network. Builders can, for example, create smart rewarding systems for indoor air quality or systems aligned with sustainability practices such as carbon measurement, tracking, and credentialing.
Participants may choose from the following topics to base their projects:
Embedded blockchain project
Multichain using Kalima as second layer for Tezos or Lightning Network
Gaming
Micro Payments
Smart rewarding systems (e.g., Indoor air quality Smart Rewarding)
Auditable Data (i.e., carbon tracking)
Physical NFTs
Building the Kalima Blockchain Community
As a low-cost, high-speed, and scalable rival to other Enterprise Blockchain projects, Kalima provides unmatched modularity and independence in the race to become the ultimate Blockchain for IoT (BIoT) network. Both beginners and developers with smart contract experience benefit from its high degree of composability, as the Kalima API is available in many programming languages.
Whether it is for businesses as a whole, or for builders wanting to benefit from the Kalima Network, building dApps and on the ecosystem will be a natural process, which will be supported by the Kalima foundation. Kalima has a close support system available for enterprise adopting Kalima Blockchain, with a formation time and program that has been proved to be one of the most efficient in the industry.
Furthermore, throughout the years the Kalima foundation will host a number of hackathons and developer airdrops to assist developers in honing their skills, starting with the inaugural Kalima Developer Airdrop. These may take place online, or physically in one of the three regions Kalima is operating in : Europe, the U.S.A. and the U.A.E..
Kalima has also allocated an important amount of tokens for its planned developer grant program, in which in-house and external developers will be rewarded handsomely for adopting the Kalima Network and creating dApps on it, either for their own programs, or for third parties. This program is set to be launched for the seven years following the Kalima listing on the Bitmart Exchange on February 2nd 2023.
Finally, the Kalima foundation will incentivize the deployment of PrivaChains in its initial stage, by rewarding the first one thousand PrivaChain owners, in ten rounds, on a first-come-first-served basis. About 20 billion KLX have been put aside for this incentive program, with the rewarding set in a descending order, meaning the 10 first owners will earn more than the following volley of owners and so on.
About Kalima
Kalima, a layer 1 third-generation blockchain, is a rapidly expanding ecosystem that will enable enterprises, developers, and startups to build the future of Web3 Enterprise and Data Governance applications, specifically with IoT (Internet of Things) data, to solve real-world problems.
Users can independently govern, manage, and monetize data using Kalima's decentralized network of permissioned blockchains (PrivaChains), as well as create tokens for smart-rewarding systems.
Kalima is a modular concept which allows developers to create decentralized applications (dApps) that are hosted on PrivaChains. Kalima was designed for the creation of dApps, with the goal of generating new business models or improving existing ones, ranging from data notarization to decentralized finance (DeFi), tokenization (NFTs), data monetization, and industrial IoT applications (Digital Twins, Predictive Maintenance, Smart Infrastructure, and so on).
Kalima's blockchain is built to handle very large amounts of sensitive data generated by industries collecting data via IoT sensors and analyzing that data in real-time. The PrivaChains will be able to connect to one another as well as to other leading public chains (Tezos, Lightning, Polygon, and Cosmos hubs), boosting Kalima's industrial adoption.
To learn more about Kalima, be sure to check out the www.kalima.io website. Use the hashtag #KalimaAirdrop on twitter and other social medias to show the world what you have been working on.
---