Finance Institutions Warm to Tokenization And This Crypto is Revolutionizing Real Estate And is in Presale Now
Disclosure: Crypto is a high-risk asset class. This article is provided for informational purposes and does not constitute investment advice. By using this website, you agree to our terms and conditions. We may utilise affiliate links within our content, and receive commission.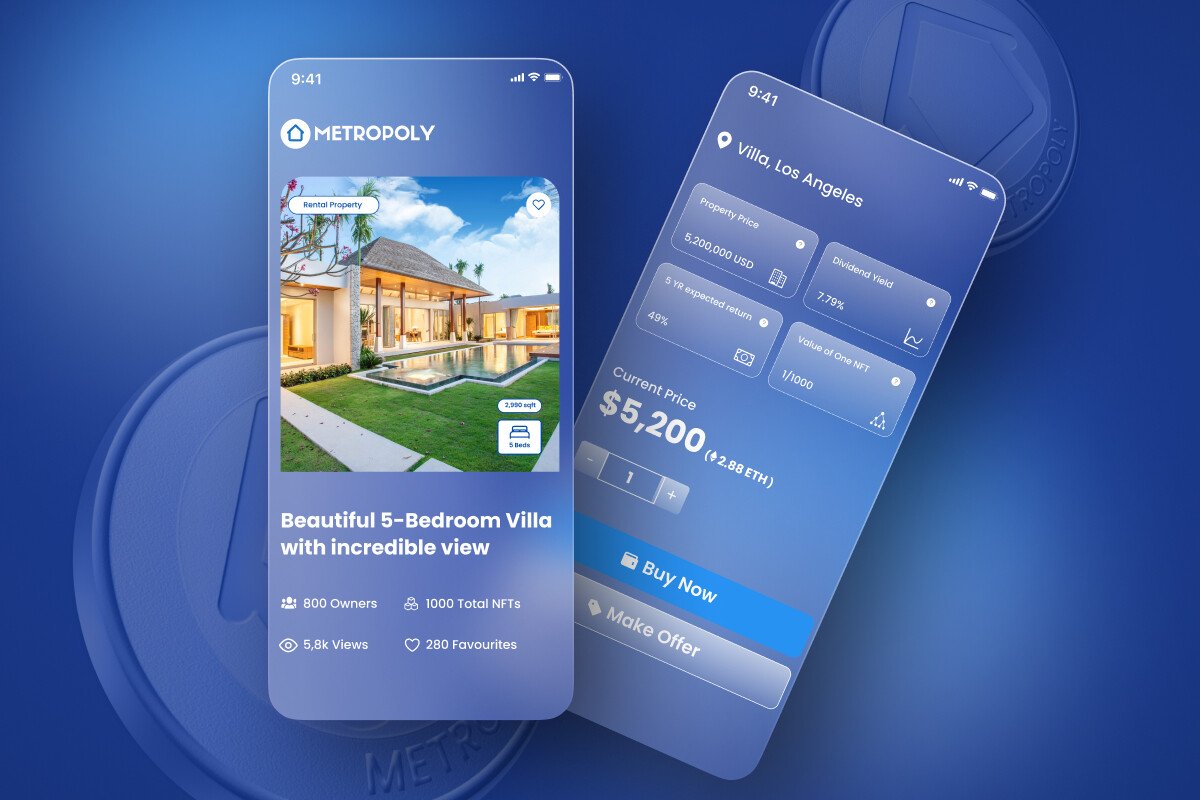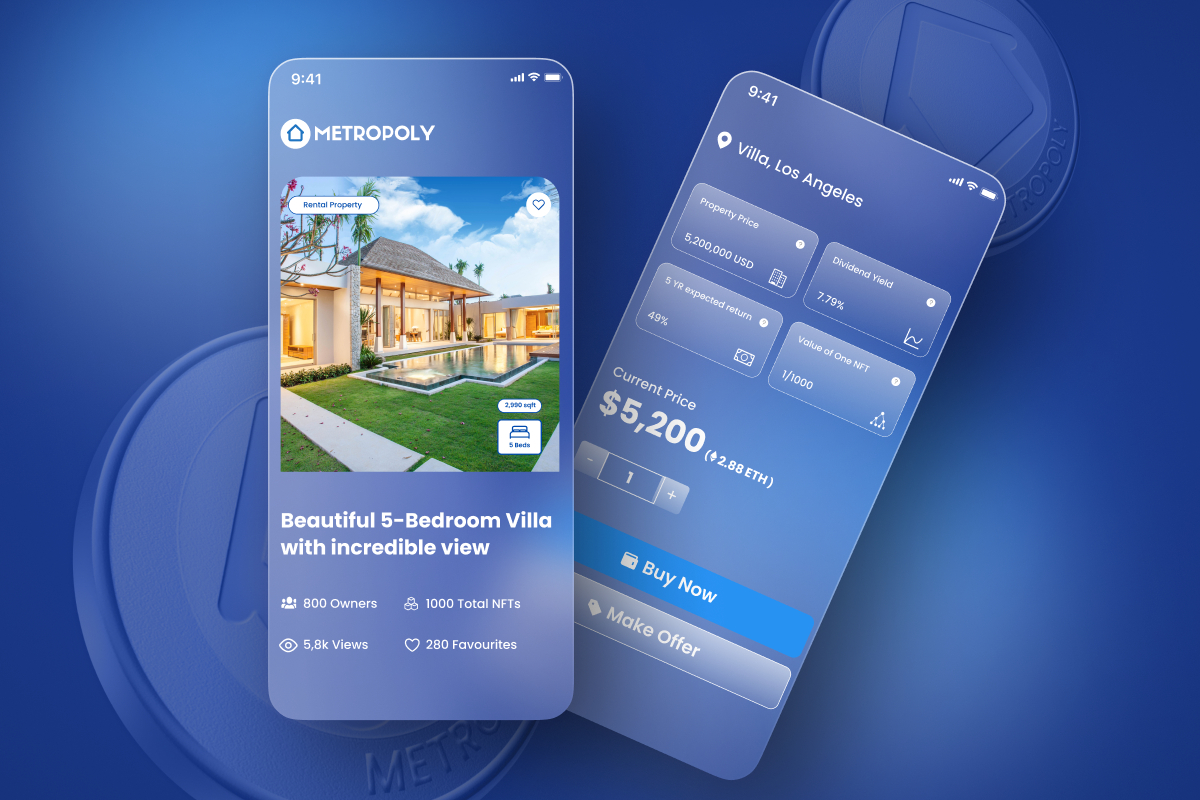 As blockchain technology continues to seep into mainstream finance, major banks and financial institutions are looking into tokenizing assets as a means of making them more accessible to users and investors.
This is no surprise, since this process of issuing digital tokens on blockchains to represent digital or physical assets offers many benefits. For example, it offers the ability to have fractional ownership, thereby expanding the opportunities for investing in assets, while also opening up the potential for 24/7 trading with no intermediaries.
The year of tokenization is officially upon us with the leading financial and asset management companies rolling out their digital twin strategies @tridentxoficial @Blockworks_ @GoldmanSachs @HSBC @Siemens

About TridentX

FlatStone Capital Markets Inc. D…https://t.co/mldwmxO3fW

— Ed Rodriguez Jr. (@tridentxhodler) February 27, 2023
One example of an institution getting into the tokenization scene is the global accounting firm Ernst & Young, which revealed that it was working with key financial institutions to tokenize financial assets like stocks, bonds, and real estate as early as 2021.
Real estate is a particularly powerful use case of tokenization since the traditional barriers to investing in real estate, such as high down payments and mortgage payments, have made it challenging for many to enter the market.
Metropoly, a revolutionary real estate NFT marketplace, is one of the first players entering this space and looking to change the industry with its fractional ownership, high liquidity approach.
Metropoly's Real Estate NFT Marketplace to Launch Soon
The real estate market has long been dominated by those with deep pockets, as traditional methods of investment can involve high down payments, mortgage costs, and ongoing maintenance fees. In response, Metropoly has emerged as a solution that will allow much more investment in real estate through its real estate NFT marketplace, providing an alternative investment approach that is fractional and highly accessible.
Metropoly is the world's first Real Estate NFT marketplace backed by real world properties! 🏠

Our goal is to make real estate accessible and to provide a variety of NFTs across the globe 🌍

Be part of the change and join our pre-sale 👉 https://t.co/tpOwICvgol#nft #metropoly pic.twitter.com/qzcnR8hGAZ

— METROPOLY (@metropoly_io) February 27, 2023
The Metropoly platform allows anyone to invest in real estate with a minimal investment of just $100. Through the use of fractional ownership, the platform enables users to own a share of property anywhere in the world, without any credit checks or mortgages. This unique feature is a game-changer for those who have traditionally been excluded from real estate investment.
Another one of the most significant challenges in real estate investment has been the lack of liquidity. Metropoly solves this by providing instant liquidity, allowing users to sell their properties for 70% of the market value instantly or place them in auction to get the highest bid. Additionally, rental income is automatically transferred to users' wallets, making it an effortless way to earn passive income.
To make informed investment decisions, access to real-time analytics and data is crucial. Metropoly's marketplace provides real-time analytics and data for each property, enabling users to diversify their portfolio and manage their investments effectively.
Metropoly uses METRO tokens as a payment and reward method on the platform, ensuring the security and reliability of all transactions through auditing by reputable third-party firms. The platform has also formed strategic partnerships with more than 20 crypto influencers and ChainAdoption.
Metropoly's Real Estate NFT Marketplace's Features and Vision
Drawing from extensive backgrounds in finance, real estate and technology, the Metropoly team is composed of experienced professionals who are well-prepared to launch a platform that merges blockchain and real estate.
The founding team's vision for Metropoly is to democratize real estate investment, making it accessible to everyone, regardless of their financial status. Their goal is to remove the barriers that prevent people from investing in real estate, and eventually, other areas of investment as well.
We are 56% closer to our goal for stage 9! 🤑

This is your last chance of buying $METRO at a bonus price as the presale will be ending soon!

Shoot your shot now and buy before stage 9 closes down! 🤑

👉 https://t.co/tpOwICvgol#metropoly pic.twitter.com/8R9NXPM5st

— METROPOLY (@metropoly_io) February 27, 2023
Metropoly's long-term vision is to expand the platform's offerings to include other asset classes like stocks, gold, and art. By creating a platform that combines traditional and modern investment opportunities, Metropoly aims to provide users with a one-stop-shop for all their investment needs.
In addition to its unique fractional ownership and real-time analytics features, the Metropoly Marketplace offers an array of other unique features. These include the Emergency Sale and Auction, which, as previously mentioned, allows users to sell their NFTs instantly to Metropoly Ltd. for 70% of the market value. The Real Estate NFT (REN) can also be listed for auction starting at 75% of the market value, with 25% of the profits donated to a homeless organization.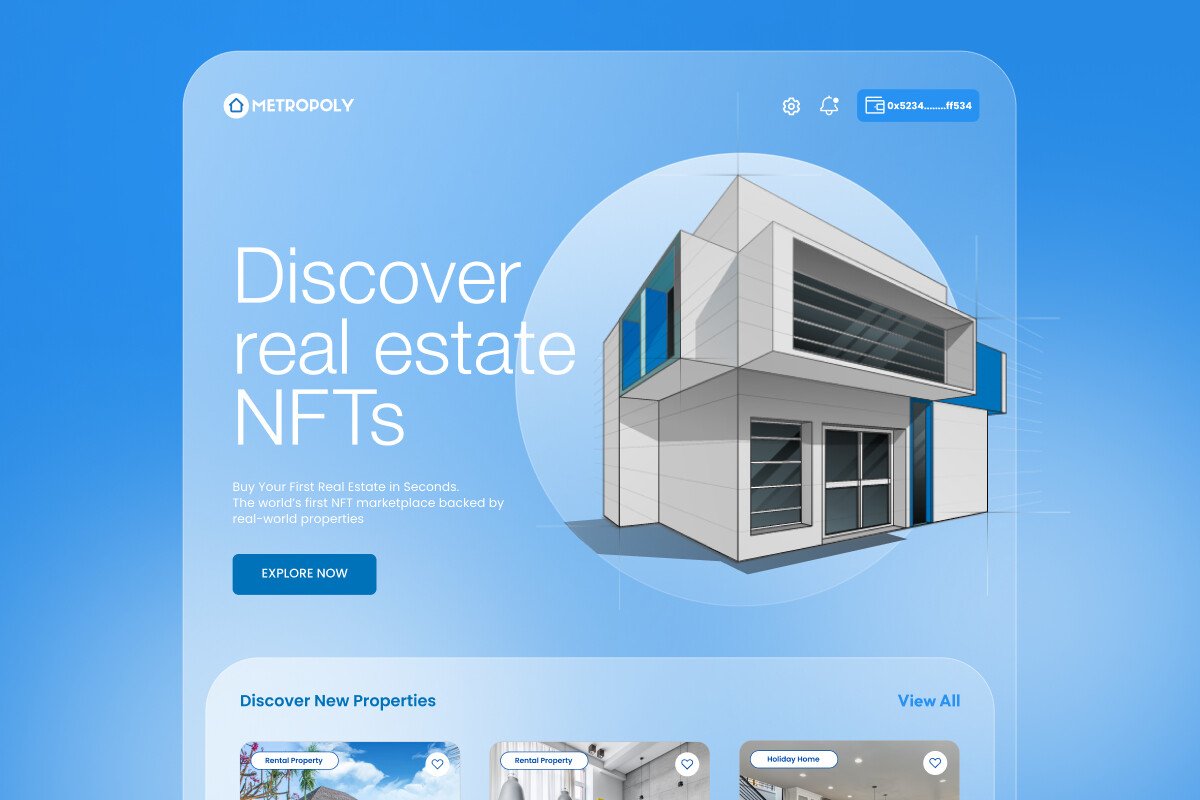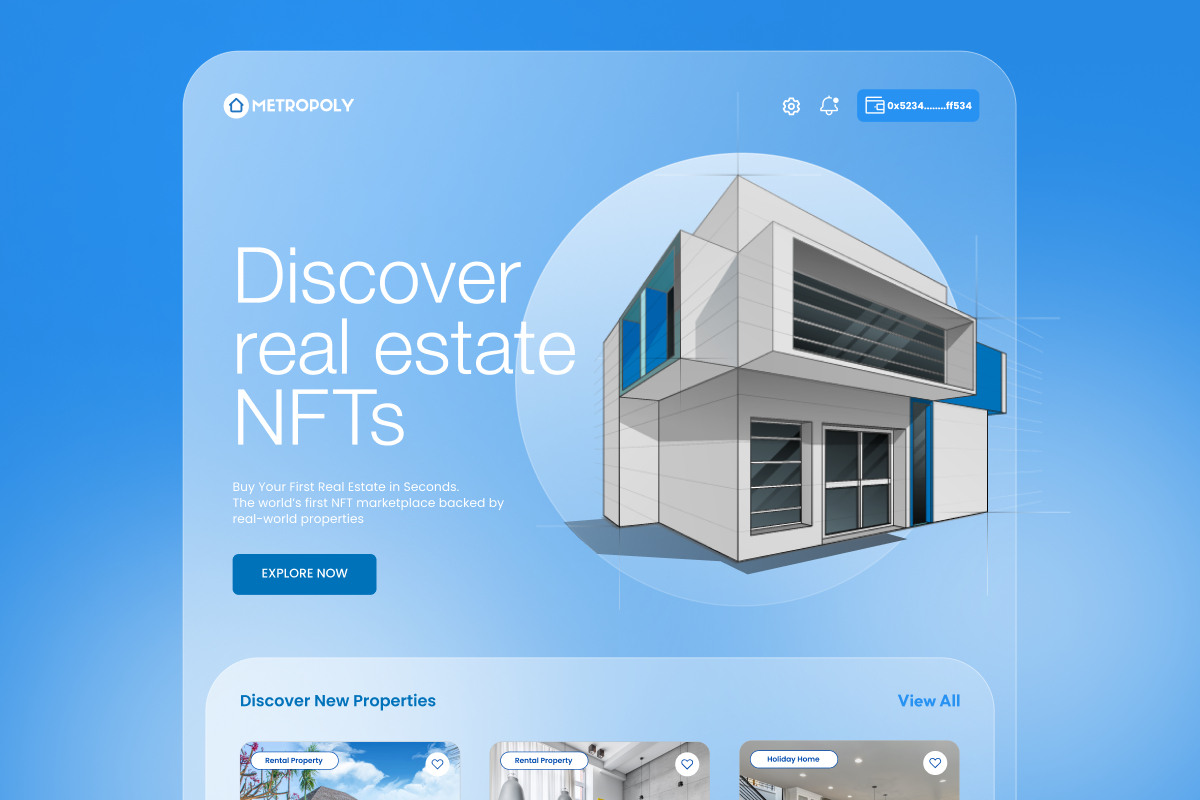 The platform also allows users to borrow against their Real Estate NFT, providing low-interest loans. The Metropoly Marketplace also provides a Real Estate NFT Launchpad, which offers early access to new Real Estate NFT mints at a 5% discount.
All properties listed on Launchpad must pass a rigorous selection process to ensure the best possible investment opportunities for users.
Each Real Estate NFT owner has a proportional voting right, enabling them to propose to sell the property in the real world, increase rents, and more. Moreover, each Real Estate NFT is fractionalized and 100% backed by an actual physical income-generating property, owned by Metropoly Ltd. or a trusted and vetted partner company.
Creating Real Change in the Real Estate Investment Space
Metropoly's Metropoly token (METRO) is an ERC-20 utility token that is used to power the Metropoly ecosystem. It can be used for staking, voting, liquidity provision, and participating in governance.
The Metropoly team believes that this platform will revolutionize global access to real estate markets for both traditional investors and institutional players. With the support of its partners, Metropoly's real estate NFT platform is looking to make real estate investments more accessible and open up new opportunities for all size of investors.
To ensure compliance with regulations, Metropoly has partnered with reputable insurers and trusted partners such as Deloitte, KPMG, and PwC, who will provide third-party auditing services to verify the authenticity of each REN.
The project is currently giving away a Burj Khalifa apartment worth $1,000,000 to one lucky winner, along with the opportunity to earn up to $100,000 yearly rental income for life. This is a testament to the platform's commitment to providing value for its users.
Metropoly's unique features, including fractional ownership, real-time analytics, and passive income streams, make it an attractive investment opportunity. With its strategic partnerships and successful audits, Metropoly is poised for success in the NFT marketplace and beyond.
Investors can now participate in the real estate market and potentially earn a significant return on their investment.
The project has already raised $563K in its METRO cryptocurrency presale and momentum is picking up as it looks to pass the $1 million mark in the coming days. Grab your tokens before the price increases in the next stage.
Disclaimer: The Industry Talk section features insights by crypto industry players and is not a part of the editorial content of Cryptonews.com.
---