Filecoin Enters Crypto Trading Market With Wild Swings
Following the much-anticipated mainnet launch, in less than 24 hours decentralized storage network Filecoin's FIL token went up nearly 100%, while its trading volume also jumped sharply.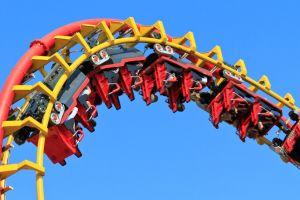 As Cryptonews.com reported, at around UTC 15:00 yesterday, Filecoin Mainnet went live. From yesterday afternoon until 9:28 UTC this morning, FIL reached the price of nearly USD 61.
This is actually a drop in the price since last night. To be more precise, FIL jumped 272% from USD 30 to USD 114 in a couple of hours last night, per CoinGecko. It fell 47% since, but all in all, between the launch and the press time, FIL appreciated 98%.
Furthermore, its market capitalization is USD 922m, placing it at the 27th spot among other cryptoassets. Its trading volume surpassed USD 365m in less than 24 hours.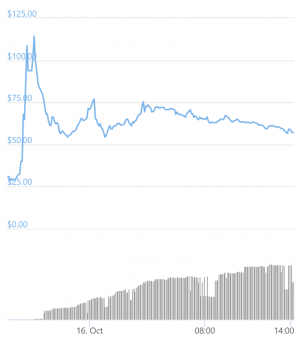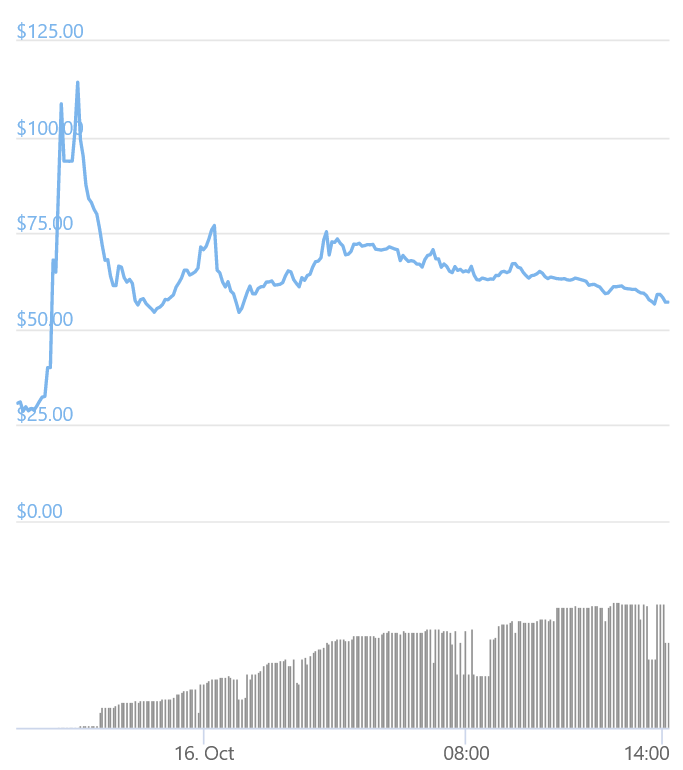 The team behind the project made the official launch announcement yesterday, also stating that the network at the launch time was stable with community members "reporting successful operations." They added that the network has entered "a quiet post-launch monitoring period" that will allow the team "to ensure the network is operating smoothly."
Also as reported earlier, crypto exchanges had been ready to list the coin as soon as it launched.
For example, Cameron Winklevoss, the founder of crypto exchange Gemini, announced upon the mainnet launch that the deposits and withdrawals are available on the exchange, and that the FIL/USD trading pair is live, adding that "the future of data storage has just begun."
CoinGecko shows 27 market pairs offered so far, with bitcoin (BTC), tether (USDT), ethereum (ETH), binance coin (BNB), USD, EUR, and others altcoins and stablecoins on Huobi Global, Binance, Gate.io, Kraken, Hotbit, Coinlist, Bitfinex, Bithumb, Bittrex, KuCoin, and Virgox.
Among these, Huobi Global - which announced the launch of FIL/USDT margin trading - has taken the first place per 24h volume, with recorded nearly USD 124m at the time of writing.
And though, as said yesterday, many have been anticipating this launch, others are still critical of some of the project's aspects, such as its fully diluted market capitalization, especially when compared to BTC and ETH which have been around for much longer. Messari Director of Research, Eric Turner, for example, said that Filecoin's fully diluted market capitalization could be around USD 38bn. Returning to CoinGecko, however, their estimates are even higher, currently standing at nearly USD 121bn.
In comparison, CoinGecko has bitcoin's market capitalization at USD 208bn, and fully diluted valuation at USD 236bn, while ethereum's market capitalization is USD 41bn.
____
Learn more: Airbnb For Data, Filecoin, Begins Space Wars With Google Cloud
---