Fight Climate Change and Earn Rewards – Chimpzee's New Sustainability Initiative is the Latest Crypto Sensation
Disclaimer: The text below is a press release that is not part of Cryptonews.com editorial content.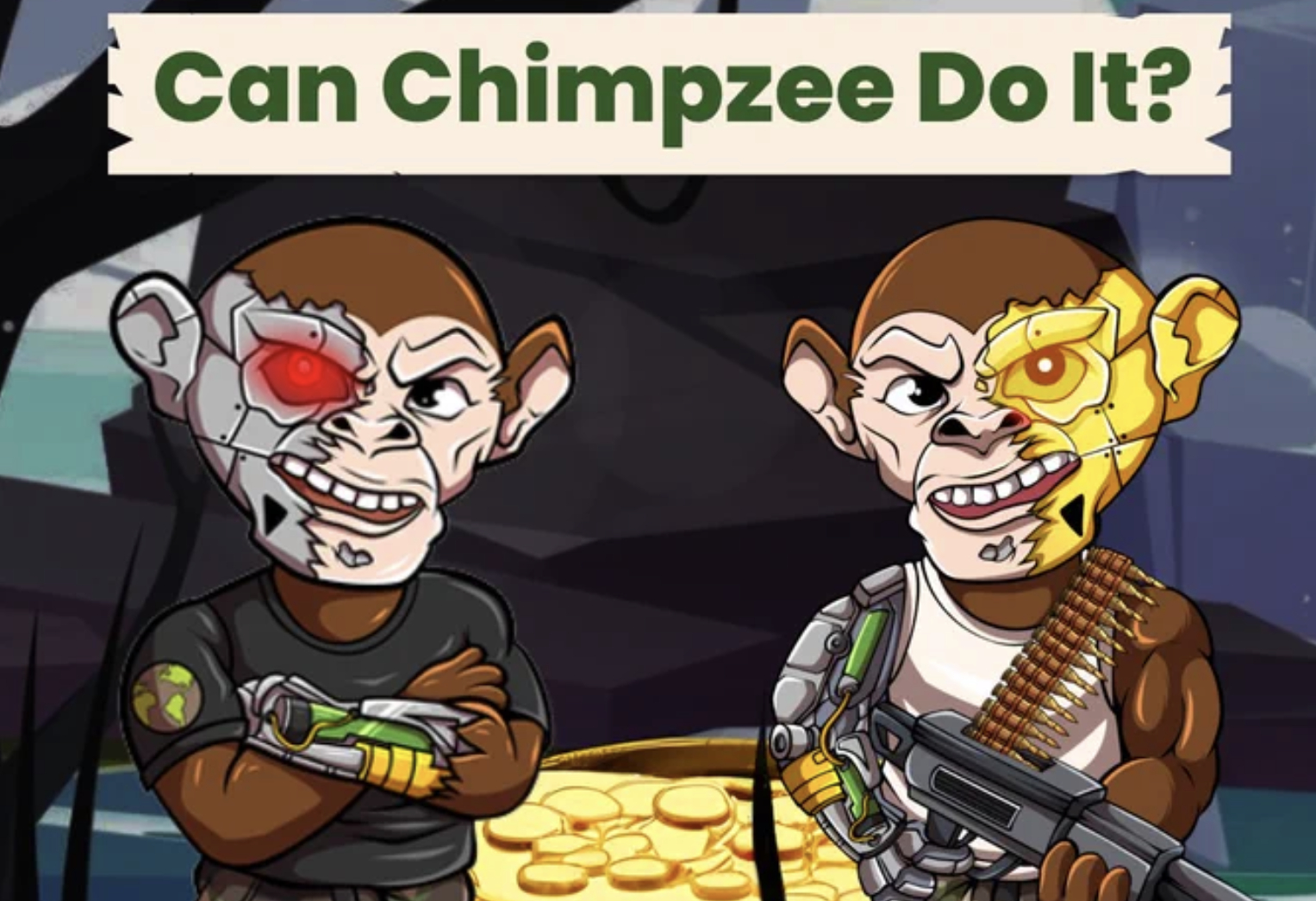 There are a wide range of crypto projects in the market. But if we look at the number of crypto projects that provide a tangible use case, we are left with few examples.
Only cryptocurrencies underpinned by real-world relevance can take the market forward and give sustainable returns to users. Here is an introduction to one – Chimpzee (CHMPZ), a wildlife conservation initiative that opens plenty of financial opportunities for participants.
The planet needs Chimpzee
The market relevance of Chimpzee arises from the critical state of our planet and the fact that awareness programs alone won't do. Climate change and global warming are aggravated by the skyrocketing global population and living standards. Reports and analysis by experts emphasize the need for immediate action, if we want to avert the looming catastrophe before it's too late.
It is important to understand the relationship between climate change and the depletion of wildlife to come up with a tangible solution. To give you a better understanding, forests play a pivotal role in absorbing a significant portion of carbon emissions. When we disrupt wildlife habitats, we're worsening climate change. In the same way, when climate change rises, the delicate balance of the biosphere is disturbed, pushing the cycle ahead.
Melting ice caps, surging rivers, and parched landscapes are just a few of the repercussions of unhindered human activities over the last decades. They have thrown many species worldwide to the brink of extinction.
Chimpzee is a new project stepping into this crucial and fertile niche, championing the cause.
How Chimpzee combats climate change
Let's take a look at what sustainability missions are lacking now so that we can improve their rate of adoption.
A global challenge needs to be addressed globally. Yet most sustainability endeavors are confined to specific regions or countries due to the limitations of conventional payment systems. It stands in the way of the broad engagement needed for effective solutions on a global scale.
Lack of transparency is another problem that compounds the situation. Individuals and organizations who want to support these initiatives are apprehensive due to scams and fraud.
Most importantly, our daily commitments consume much of our mental bandwidth. It unconsciously forces us to disregard threats that we perceive to be distant.
Chimpzee tackles the three-dimensional problem with the strategic use of blockchain technology and a cryptocurrency-based incentive structure.
Chimpzee's three-pillared structure promotes climate action
The integration of blockchain gives credibility and strength to Chimpzee's mission. Individuals around the world, complying with local regulations, can contribute to the project's goals, assured that it will be utilized for a meaningful cause.
Although awareness programs have their place, their capacity to generate concrete results is largely limited. Since a large share of us lack the privilege to dwell on climate change and its far-reaching impacts, we convince ourselves that these issues belong to a future that won't affect us directly.
But if we bring financial incentives into the picture, the engagement and retention rate will be improved. Chimpzee puts forward three robust channels of reliable and enticing passive income in alignment with this strategy:
1. Shop 2 Earn: Purchase branded merchandise that proudly showcases your commitment to climate change and animal welfare. Your purchases unlock rewards in CHMPZ tokens.
2. Play 2 Earn: Immerse yourself in an engaging game. It doesn't just captivate your attention, but also offers substantial rewards linked to your in-game achievements.
3. Trade 2 Earn: An advanced NFT marketplace where you can earn a portion of trading fees. It offers an opportunity to significantly amplify your rewards, making your participation in trading financially rewarding.
Book your Chimpzee NFT passports early for extra benefits
Engaging with the three Chimpzee platforms gives you rewards in the native cryptocurrency of Chimpzee. But did you know that you can increase your potential rewards by holding an NFT passport? They come in four tiers – Diamond, Gold, Silver, and Bronze.
A Chimpzee NFT passport unlocks a wide range of benefits like up to 20% APY, a chance to win additional CHMPZ tokens as rewards when buying merchandise, an increased share of the profits from trading fees, a gaming edge, and early access to premium NFTs.
The presale is in the third phase
Chimpzee's popularity in the crypto community can be attributed to the fact that it is more than just a social endeavor. It also opens a compelling financial opportunity in the current year.
The high potential for collaborations with global brands, celebrities, and organizations gives it large growth potential from an investment perspective. Even after the initial momentum driven by FOMO subsides, early CHMPZ investors will be potentially sitting on 800-1000% ROI by the end of the year.
---