Fight Climate Change and Invest in the Future with This New Recycle-to-Earn Crypto App – How Does it Work?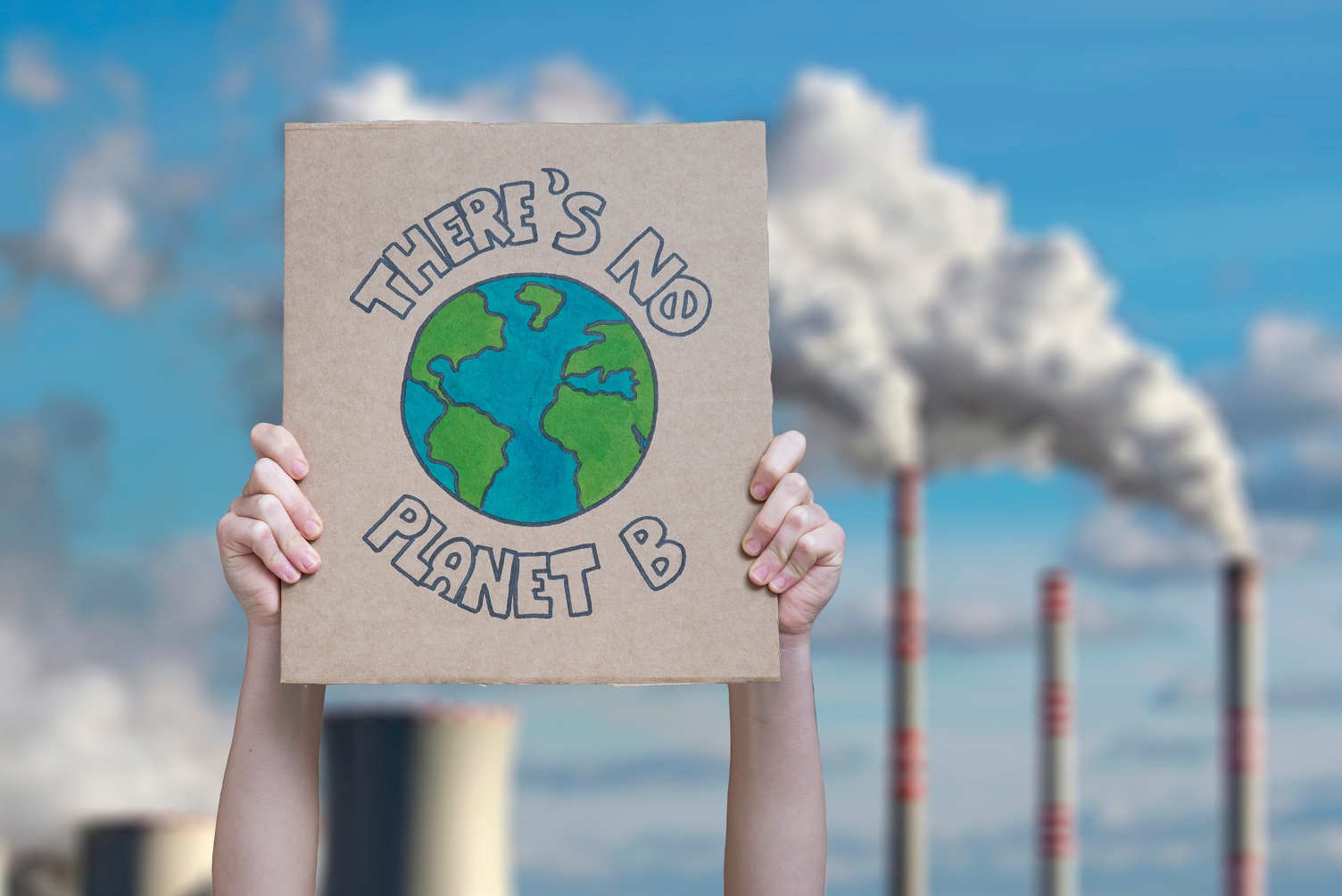 About 350 million metric tons of plastic waste is generated globally each year, an amount that can fill over 10 million fully loaded garbage trucks. The majority of this plastic waste is either burned or disposed of in landfills, ultimately contaminating our air, land, and oceans.
Worse still, worldwide waste production is expected to increase by 70% by 2050, and only a fraction of our current waste is being recycled.
In 2020, the waste management market had a value of $1.6 trillion and is projected to reach $2.5 trillion by 2030, growing at a compound annual growth rate (CAGR) of 3.4% from 2021 to 2030.
The more we can shift the industry to capitalizing on recycling opportunities and move away from wasteful practices that throw away both resources and profits, the better our environment and the economy will be.
This is where one upcoming solution is set to shine.
Green Crypto Breathes New Life into Waste Management
Ecoterra's upcoming green crypto project is a timely and necessary solution to address pressing waste management-related environmental concerns.
By incentivizing recycling and promoting a circular economy, ecoterra's Web3 Recycle-2-Earn app has the potential to make a significant impact on the escalating waste management crisis.
With the waste management market's projected growth in the coming years, green crypto initiatives like ecoterra may hold the key to encouraging more sustainable practices and reducing the environmental impact of waste.
The ecoterra platform aims to offer a comprehensive approach to environmental stewardship that goes beyond traditional recycling methods. So, how does it work?
A Token of Appreciation: How Ecoterra Rewards Sustainable Living
The heart of ecoterra's ecosystem is the Recycle-2-Earn Application, which incentivizes users to recycle items by offering them $ECOTERRA tokens as rewards. This green crypto initiative is designed to make recycling not only beneficial for the environment but also for those who partake in the process.
By assigning a value to each item based on its ecological impact, users can earn tokens that can be held, staked, or spent on various eco-activities, promoting a sustainable lifestyle.
Another key pillar of the platform is the Carbon Offset Marketplace, which allows users and companies to offset their carbon emissions by purchasing carbon credits with $ECOTERRA tokens.
Additionally, as users reach specific milestones in their carbon offset journey, their achievements are converted into NFTs, creating a virtual collection that celebrates their environmental contributions.
Through carbon offsets and the ability to stake and earn dividends from ecoterra's revenue streams, this green crypto app offers users multiple avenues to make a tangible impact on the environment.
Closing the Loop: Green Crypto's Role in Shaping a Circular Economy Future
Connecting recyclers with companies is another key aspect of ecoterra's mission. With the green crypto initiative, businesses of various industries, from consumer goods to hospitality, can easily locate and source materials to support the circular economy.
The Recycled Materials Marketplace facilitates the purchase of recycled materials such as plastic, aluminum, or glass by companies looking to reduce their environmental footprint.
The final pillar of ecoterra, the Impact Trackable Profile, allows companies to showcase their eco-efforts by purchasing impact packages that consist of various materials. As users recycle these materials and receive rewards through the Recycle-2-Earn app, companies gain exposure, increase their impact profiles, and obtain valuable user data.
Another aspect of ecoterra is its compatibility with Reverse Vending Machines (RVMs), which are already widely used across the globe. To make RVMs more accessible and offset their high costs, ecoterra has partnered with Delhaize (Lion), a major supermarket chain operating in Europe, North America, and Asia.
The partnership is set to expand the reach of ecoterra's platform and bring its benefits to millions of consumers.
ecoterra's second partnership was formed with VERA, an organization specializing in verified carbon credits, further empowers users to earn carbon credits through app usage. While the details of the partnership are yet to be revealed, this collaboration adds another layer of credibility and impact to ecoterra's green crypto initiative.
Gaining Ground in the Crypto Space
Ecoterra has already made significant progress despite being a newcomer to the industry. The eco-friendly crypto startup managed to raise nearly $1.5 million during its presale and established partnerships with major industry names.
Heineken, Vittel, Dr. Pepper, and many others have already been added to ecoterra's recycling database. Last week, it was revealed that four more popular brands - Pepsi, Fanta, Peroni, and Evian - have been added to the ecoterra database.
Join the Green Crypto Startup: A Step-By-Step Guide
To participate in the ecoterra presale, follow these simple instructions:
Step 1 – Set Up a Crypto Wallet: Investors need a crypto wallet to hold their $ECOTERRA tokens. The ecoterra team recommends using MetaMask for desktop users and Trust Wallet for mobile users.
Step 2 – Acquire ETH or USDT: Investors will need either ETH or USDT to buy $ECOTERRA during the presale. Tokens can be purchased from brokers, exchanges, or directly using a debit/credit card through Ecoterra's presale dashboard.
Step 3 – Link Wallet to Ecoterra Presale: Go to the ecoterra website, click on 'Connect Wallet,' choose the relevant wallet provider, and follow the directions to establish a connection.
Step 4 – Purchase $ECOTERRA Tokens: With the wallet connected, investors can enter the amount of ETH/USDT/USD they want to invest. There are no minimum or maximum investment amounts for the presale. Confirm the transaction with the wallet provider, but remember to keep a small amount of extra crypto to cover gas fees.
Step 5 – Claim $ECOTERRA Tokens: After the presale ends, investors can claim their purchased tokens via the ecoterra website. There is no vesting structure post-presale, allowing investors immediate access to their acquired tokens.
The $ECOTERRA Presale
The $ECOTERRA token presale offers eco-conscious investors the opportunity to support a project that could redefine our relationship with recycling and environmental responsibility. This green crypto investment has generated significant excitement, with the token expected to list on exchanges in Q3 2023.
ecoterra's mission emphasizes the importance of educating the public on recycling and incentivizing individuals to take an active role in the process. The waste management app not only aims to engage consumers but also strives to create a circular product life cycle by facilitating connections between recycling companies and product manufacturers.
As the fight against climate change and environmental degradation intensifies, the need for creative solutions like the ecoterra waste management app becomes increasingly apparent. By combining blockchain technology with a rewards-based approach to recycling, ecoterra's green crypto project has the potential to change the way we view the circular economy and the role each of us plays in it.
Disclaimer: The Industry Talk section features insights by crypto industry players and is not a part of the editorial content of Cryptonews.com.
---