Ferrari Turns to Crypto for Younger Clientele; As Demand Rises for Bitcoin, InQubeta and Cardano
Disclosure: Crypto is a high-risk asset class. This article is provided for informational purposes and does not constitute investment advice. By using this website, you agree to our terms and conditions. We may utilise affiliate links within our content, and receive commission.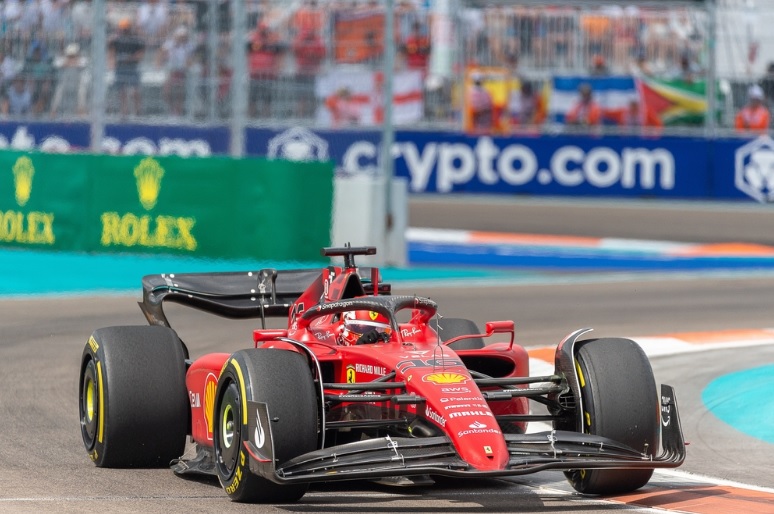 In the ever-evolving sphere of luxury consumer goods, adapting to market trends and audience preferences is paramount. And when it comes to giants that epitomize luxury, few are as iconic as Ferrari.
In a recent strategic move, this automaker has decided to dive into the crypto universe, aiming to captivate a younger, more digitally inclined clientele. But before we delve into Ferrari's newfound affinity for top crypto coins, let's explore a new ICO that has taken the investors by storm – InQubeta ($QUBE).
InQubeta: Shaping the AI Startup Ecosystem
In the mosaic of the crypto market, InQubeta stands out as an emblem of transformative change. Positioned at the intersection of AI startups and potential investors, InQubeta is more than just another blockchain ICO. This platform has made waves by enabling fractional investments in AI startups using its native token, QUBE. Startups partnered with InQubeta have the potential to generate popular NFTs that signify rewards or equity in their operations. Through this groundbreaking framework, investors can utilize QUBE tokens to buy into these trending NFTs, democratizing the whole investment landscape.
Having sailed through a rigorous smart contract audit by Hacken and secured the KYC stamp from BlockAudit, InQubeta's integrity is beyond reproach. Its presale's staggering success, drawing over $3.7 million, underscores the confidence the market vests in the venture. Looking ahead, the roadmap for InQubeta teems with promise, hinting at an impending NFT marketplace, an InQubeta swap, and a dedicated DAO.
Ferrari's Crypto Foray
Recognizing the shifting dynamics of their clientele, Ferrari has now taken the progressive step of embracing crypto payments in the U.S., with plans to expand into Europe. Enrico Galliera, a spokesperson for the brand, remarked on the diverse investment background of their clients, some of whom have amassed their wealth through cryptocurrencies.
Leveraging the services of the reputable crypto payments provider, BitPay, Ferrari has opted to allow transactions in top crypto coins, including bitcoin (BTC), ether (ETH), and the stablecoin USD coin (USDC) for its U.S. clientele. However, in a statement to CoinDesk, Ferrari clarified that dealers and the brand itself would receive payments in traditional fiat currencies, thereby avoiding direct cryptocurrency management. This approach eradicates the inherent volatility risks associated with fluctuating crypto exchange rates.
A Demand-Driven Market
Ferrari's move, while indicative of its adaptability, also reflects the broader industry trend wherein traditional entities acknowledge the prominence and staying power of cryptocurrencies. Bitcoin, as the best cryptocurrency, remains a darling for investors. However, newer, innovative projects like InQubeta and well-established blockchains like Cardano are also drawing significant attention, revealing the depth and breadth of the current crypto appetite.
Conclusion
As the boundaries between traditional commerce and digital assets continue to blur, the resultant synergy promises a vibrant future. Ferrari's recent embrace of cryptocurrency as a viable payment method is a testament to the increasing normalization of crypto in mainstream commerce. While Bitcoin and Cardano remain pillars of the crypto world, it's platforms like InQubeta that signify the next phase of blockchain evolution – a phase marked by a blend of innovation, utility, and inclusivity.
---