Fantom and Shiba Inu investors flock to Collateral Network for the biggest gains
Disclaimer: The text below is an advertorial article that is not part of Cryptonews.com editorial content.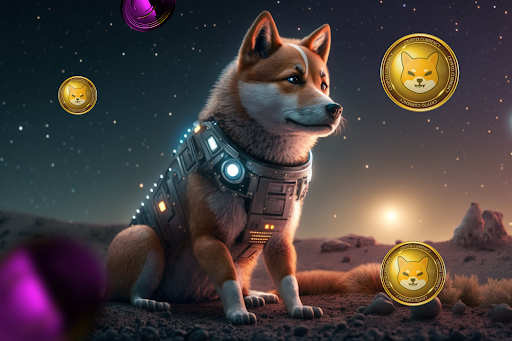 Fantom (FTM) and Shiba Inu (SHIB) have been making news lately but for different reasons. Fantom recently integrated with iMe but is yet to show any gains from the move. Shiba Inu, on the other hand, is losing investors after dropping by over 5% over the last few days.
Meanwhile, it is Collateral Network (COLT) that is stealing the show with impressive gains in its ongoing first stage of presale. Read on to find out why Fantom and Shiba Inu are now flocking to Collateral Network.
Fantom (FTM) Leveraging on Twitter Trading to Revive Growth
Like most of the other tokens struggling to stay out of the red amidst the May crypto meltdown, Fantom seems to be making every effort to retain its investors. However, the price of FTM has been on a downward trajectory.
At the time of writing, Fantom is trading at $0.39 which is a decline of 5.5% in the last 24 hours. According to data by CoinGecko, Fantom has dropped by 25.8% in the last 30 days.
Fantom recently got a boost when iMe, which is a messaging platform and crypto wallet, launched a new feature that makes it possible to trade FTM on Twitter. The new iMe feature is expected to give FTM a boost but the results are yet to be seen since Fantom is still under pressure having dropped significantly in the last month.
Fantom investors are optimistic of FTM regaining lost glory, especially after the latest developments, but many are wary of the project's future and have started flocking to Collateral Network which is set to give early investors 3500% returns.

Is Shiba Inu (SHIB) Set to Drop Further by the End of May?
Shiba Inu is currently in a dangerous position. After having enjoyed a surge in April, Shiba Inu has dropped below the critical support level of $0.000009. SHIB is now trading at $0.00000885 at the time of writing.
The drop below its crucial support level is a dangerous position to be in since it could deter new investors and cause a selling frenzy among the existing Shiba Inu investors in a bid to cut down losses. Keep in mind that this is happening during an unfavorable market condition when many investors are wary of the next direction that Shiba Inu might take.
The decline in the price of Shiba Inu (SHIB) has already begun sending many of its investors to other promising projects and investments such as Collateral Network.
Investors Flocking to Collateral Network (COLT) Ahead of 3500% Gains
Collateral Network is a peer-to-peer crowdlending platform that aims to redefine the traditional lending industry using blockchain and NFT technology that has exceeded both Fantom and Shiba Inu's potential with projected 3500% returns.
As a first of its kind, Collateral Network makes it possible for anyone to borrow funds from lenders on its platform using physical real-world assets as collateral. Usable items include luxury cars, real estate, jewelry, precious stones, watches, fine art, and much more.
Once the items are authenticated and valued using AI algorithmic technology, Collateral Network mints NFTs to represent the value of each item. The NFTs are further fractionalized into smaller pieces to enable multiple lenders to fund the loan in small amounts. The lenders earn passive income in the form of fixed interest rate payments disbursed every week.
This form of fractional lending ensures that the borrower can access funds faster and ordinary lenders earn passive income from the small loan amounts they provide. The unique approach will definitely revolutionize the asset-backed lending industry which is predicted to be worth $1,721.38 billion by 2031.
Analysts also predict that Collateral Network stands to make 100x gains after listing on major exchanges.
Find out more about the Collateral Network presale here:
Website: https://www.collateralnetwork.io/
Presale: https://presale.collateralnetwork.io/register
Telegram: https://t.me/collateralnwk
Twitter: https://twitter.com/Collateralnwk
---