Fantom (FTM) Dives as Andre Cronje Acknowledges Multichain Failure – VC Spectra's (SPCT) Innovation Grants Investors Exactly What They're Looking For
Disclaimer: The text below is a press release that is not part of Cryptonews.com editorial content.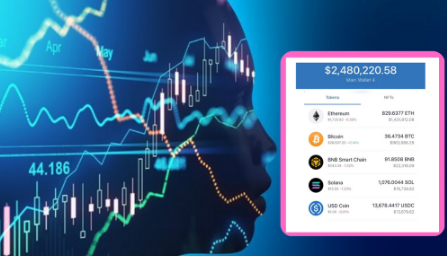 The past few weeks have not been favorable to Fantom (FTM) as users seem to be deserting the token due to its affiliation with Multichain.
Due to this Fantom's (FTM) price has drastically reduced marking a sad time for its investors.
On a brighter note, VC Spectra (SPCT) seems to be giving investors what they want as the VC Spectra (SPCT) presale heads to Stage 2.
Fantom's (FTM) CEO says Multichain was a Big Blow
The Fantom (FTM) network has had it rough over the past couple of weeks.
On July 15, 2023, the Fantom network's co-founder, Andre Cronje, said on the Fantom (FTM) forum that Multichain was a big blow to FTM which exercised a significant downtrend in the past few weeks.
Prior to this, Multichain had announced on July 14, that it was closing due to the arrest of its CEO, Zhaojun, in May, 2023.
Following the arrest of its CEO, Multichain was exploited on July 6, with over $125 million worth of cryptocurrencies taken from numerous wallets, affecting the Ethereum side of the Fantom (FTM), Moonriver, and Dogechain bridges.
The exploit had a knock-on impact on the lending protocol Geist Finance which was running on the Fantom (FTM) network.
Geist was forced to shut business permanently due its losses from the Multichain exploit, which was approximately $29 million worth of crypto assets.
Due to Fantom's (FTM) association with Multichain, users have been depositing FTM to CEX to avoid the Fantom (FTM) protocol, which is negatively affecting the price of Fantom (FTM).
Currently, Fantom (FTM) is trading at $0.25, a 19.35% decline from its $0.31 price on July 13, 2023.
VC Spectra (SPCT) Presale Price Surges By 37.5%
VC Spectra (SPCT), a decentralized hedge fund has been appealing to the crypto community as it has successfully completed Stage 1 of its presale with Stage 2 set to launch.
VC Spectra (SPCT) was able to capture the attention of the crypto industry with its innovative hedge fund backed with blockchain technology.
Already, VC Spectra (SPCT) was able to raise $2.4 million in its private presale, with 100% of VC Spectra's presale Stage 1 supply of 125 million SPCT tokens purchased.
This alone shows how confident the public is in the VC Spectra (SPCT) project.
All investments made in VC Spectra (SPCT) are protected by a team of skilled capitalists and experts in risk management.
These funds will be used to make smart investments in ICOs, sustainable blockchains, and fully vetted tech-based start-ups.
Stage 2 of the VC Spectra (SPCT) presale commenced on July 19, 2023. The selling price is now $0.011, a 37.5% increase from its initial bargaining price of $0.008.
The price will also make an 81.81% increase at Stage 3. You can take part in this 81.81% profit by purchasing now.
To learn more about VC Spectra (SPCT) and its presale, visit:
Buy Presale: https://invest.vcspectra.io/login
Website: https://vcspectra.io
Telegram: https://t.me/VCSpectra
Twitter: https://twitter.com/spectravcfund
---