Fairness and transparency: blockchain technology in lotteries
Disclosure: Crypto is a high-risk asset class. This article is provided for informational purposes and does not constitute investment advice. By using this website, you agree to our terms and conditions. We may utilise affiliate links within our content, and receive commission.
Disclaimer: The text below is a press release that was not written by Cryptonews.com.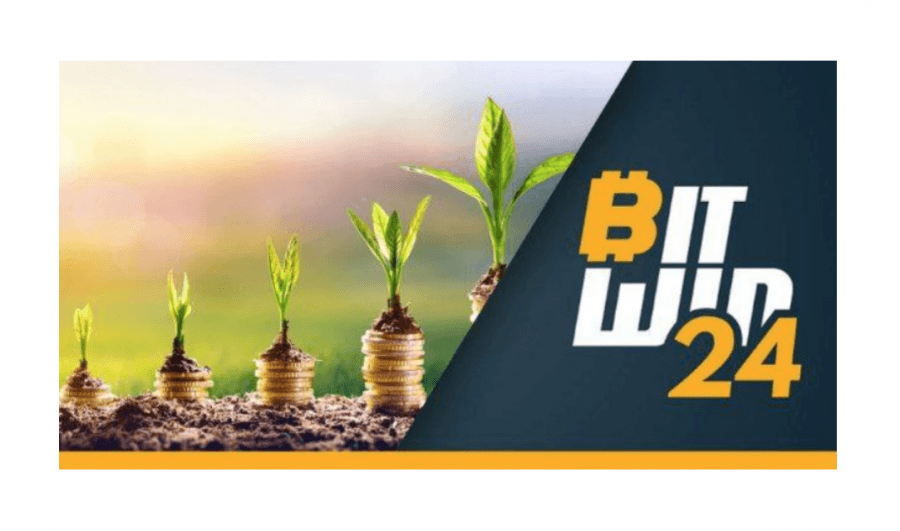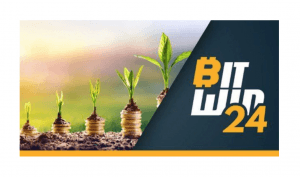 Fairness and transparency: blockchain technology and its application in the concept of lotteries
The concept of lotteries has existed for hundreds of years – with the first reports of lotteries dating back from the 15th century, they have changed over the years both in their purpose and the way they are carried out. Yet despite their long history, they have not transformed considerably as one would expect. As with online gambling and betting, online lotteries emerged when the Internet saw widespread adoption, but their market share remains considerably lower when compared to national lotteries that are dominating the market.
With that being said, traditional lotteries are falling behind gambling and betting – both in terms of popularity and market growth. With easier and more appealing ways of "rolling the dice", people are converting more to online gambling – and why wouldn't they. "Hitting the lottery" has become a synonym of achieving the impossible for good reasons. The word lottery itself is translated as "fate" – the chances of hitting a 6/49 are approximately 1 in 14 million, which is simply said slim to none. Considering that the possibility of manipulation of the RNG mechanism or the prize payouts do not exist, it is still highly unlikely that you would win the lottery, even if you participate regularly.
In reality, however, these possibilities do exist – and that is precisely what discourages people from participating in lotteries compared to other forms of gambling. Since there is no way to control what the lottery organizer does, manipulation and fraud are among the greatest fears of potential lottery players. Other factors that come into consideration when comparing traditional lotteries to online platforms for gambling include the need to actually go out and buy a ticket that you need to save somewhere and keep until the draws are announced. With the degree of digitization in our world, this already seems like a thing of the past and is no longer a necessity, but an alternative.
Online vs traditional lotteries
Despite the fact that online lotteries have existed for a long time, they still fail to gain a considerable market share. Although they offer much more convenience compared to traditional lotteries, as well as a higher potential prize pool due to the lack of geographical restrictions, they still suffer from the same pressing issues that offline lotteries and, in fact, all existing gambling options on the market have – the lack of fairness and transparency. What is more, their prize pools are considerably lower compared to traditional lotteries, despite the fact that they are borderless.
So is there a way for online lotteries to surpass traditional lotteries and even gambling and betting websites? Few years ago, blockchain technology was introduced to our digital world. Many industry stakeholders saw the technology as the remedy to the pressing issues of informational asymmetries that lead to the low transparency and the questionable trust of gamblers and betters in traditional platforms. As a result, multiple projects attempted to implement blockchain in reality and base their gambling platforms on the technology – most of which to no success. The main issue turned out the low degree of blockchain adoption in our society – with financial institutions such as banks as well as governments acting fiercely against it, blockchain is still struggling to penetrate the industries it is destined to revolutionize. The few projects that managed to develop their platforms are still fighting for a tiny fraction of the market share.
BitWin24 offers an alternative
BitWin24 is the first blockchain lottery with master nodes, Proof-of-Concept (PoS) algorithm and a referral system that aims to drive the adoption of blockchain-based lotteries further than ever before. The platform offers an innovative way of drawing the winning combinations that is based on a randomly chosen Bitcoin hash at a certain time, which is not known to anyone in advance and becomes visible on the blockchain only when the transaction occurs. This assures that no manipulation of the outcome of a draw is possible by any party, which to this point was not the case even with some blockchain gambling and betting platforms that were supposed to be completely immutable.
What is particularly special about BitWin24 is their referral system, which provides incentives for participants to continuously refer as many people as possible. Unlike most referral programs that yield a fixed commission for every referral, BitWin24 allows you to win a percentage of all winnings made by your referrals. Furthermore, the referrals are tiered, meaning that your direct referrals as well as theirs earn you passive income based on their winnings. The result of this system is the so called "win chaining" effect, which is far greater encouragement to spread the word about Bitwin than traditional referral systems and allows the lottery to quickly reach widespread adoption without any geographical restrictions. The lottery provider offers another method for passive income generation through staking – BitWin24 rewards everyone who deposits BWI coins in their wallet and holds them based on the conditions specified in a staking contract with various rewards that are proportional to the amount they are holding.
Although it uses the Bitcoin blockchain to draw the winning combinations as a secure third medium that is not under the control of BitWin24, the lottery has developed its own blockchain for handling transactions, which allows it to reach a higher degree of scaling and security.
The way forward
It is only a matter of time before blockchain technology sees widespread adoption in the gambling world. With the advantages it offers to the better, it will be nothing more than a natural selection for the user to transition to blockchain-based gambling platform. Abolishing power asymmetries and bringing the power back to the hands of the user is all what blockchain is all about – and a key requirement for a fair betting experience.
If you want to learn more about BitWin24, make sure to visit https://bitwin24.com/en/ for more information.
{no_ads}
---