Facebook 'Working on WhatsApp Stablecoin'
Facebook's blockchain technology drive appears to have begun in earnest, with industry insiders reportedly revealing that the company is developing a so-called stablecoin that will allow WhatsApp, a messaging app, users to transfer money on the platform.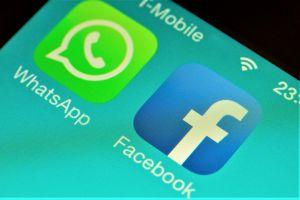 Per Bloomberg, "people familiar with the matter" have confirmed that Facebook is "working on the strategy, including a plan for custody assets, or regular currencies that would be held to protect the value of the stablecoin" – and will focus initially "on the remittances market in India."
Facebook has been actively pursuing blockchain-related business goals in the past few months, after appointing David Marcus, its former Vice President in charge of Messaging Products, as the head of a new blockchain department.
Marcus is also a board member of crypto exchange Coinbase and the former president of PayPal.
Facebook appeared reluctant to confirm or deny its stablecoin plans or further blockchain developments, and released a statement that read, "Like many other companies, Facebook is exploring ways to leverage the power of blockchain technology. This new, small team is exploring many different applications."
India is currently two years into Prime Minister Narendra Modi's ambitious Cashless India demonetization drive. The government has looked to incentivize cashless transactions, and per Reserve Bank of India (central bank) data, Modhi's incentive is achieving no shortage of success on many fronts: USD 6.8 million worth of mobile banking transactions were processed in September this year, marking a new monthly high.
The WhatsApp mobile messaging service, meanwhile, enjoys enormous popularity in India, where it has over 200 million users. WhatsApp India recently confirmed that Abhijit Bose, the co-founder and CEO of digital payment service Ezetap, would become head of the company early next year.
Also, as reported, although Facebook has posted five new job listings for its blockchain team, the nascent technology cannot even compare to artificial intelligence (AI) - at least according to the number of job listings currently open.
According to previous speculations, there are three possible scenarios as to what Facebook may be cooking up:
A crypto wallet with a "FaceCoin" to pay for goods and services from partner merchants or from Facebook ads, significantly lowering the costs of such transactions by skipping credit card transaction fees.
Sending cryptocurrency to friends to share bills and other expenses, rather than requiring users to connect a credit or debit card to Messenger as is the case today.
Use blockchain technology for security and identity verification reasons, with an improved user interface compared to the hassle of using other decentralized applications (dapps) today.
In a piece on three possible ways to destroy Bitcoin, TechnologyReview this spring speculated that should Facebook decide to have its own cryptocurrency they wouldn't even have to make a new coin: they could just fork Bitcoin into a corporate version - or take it over completely. After having 2.2 billion users hooked onto Bitcoin through their own platform, seizing it and making it centralized would only be a step away.
---