Facebook's Libra in Spain Setback – but Is there a Glimmer of UK Hope?
Facebook has endured a ragged week so far in Europe as its Libra token plans have come under fire from top finance officials first in Germany, and now in Spain. But a new report appears to indicate that British regulators might be keener to at least engage with Facebook about its proposals than their continental counterparts.
Per a Reuters report, Facebook held three meetings with UK finance ministry, central bank and regulatory officials in the lead-up to its Libra announcement.
Although no details have been released about what was said at the meetings, Reuters submitted a freedom of information request to the UK government – who responded with the following details:
On April 23, Facebook officials held talks with a junior minister and officials in charge of cryptocurrency policy at Britain's finance ministry in London to speak about Libra.
On April 24, the company met the regulatory Financial Conduct Authority (FCA) – also to talk about Libra.
On May 14, Facebook met again with finance ministry and FCA staff, with Bank of England representatives also present.
Facebook made its official Libra announcement on June 18.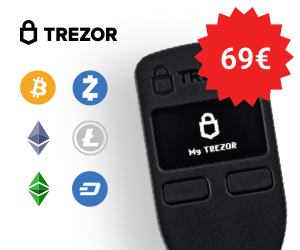 The freedom of information request also uncovered that "authorities posed five questions to the company ahead of the meeting."
The media outlet said that a spokesman for the UK finance ministry "declined to comment on Libra," but stated that the ministry wants the country "to harness the potential benefits of cryptocurrencies while maintaining market transparency, protections and standards."
Meanwhile, in August, Bank of England governor Mark Carney made a radical proposal for an overhaul of the global financial system that would eventually replace the dollar as a reserve currency with a Libra-like virtual one.
In Spain, however, the central bank has added its voice to recent European skepticism on all things Libra-related. Per a report from ABC, the deputy governor of the Bank of Spain, Margarita Delgado, opined that "[Libra] could become a destabilizing element for the economy."
Delgado called for "coordinated international action" to be taken to keep Libra in check, and spoke of a "pressing need" to "subject Libra to demanding regulatory and supervisory standards."
Delgado's warning appears to echo the sentiments of the country's banking sector. The president of the Spanish Banking Association stated that Libra was "interesting from a range of perspectives," but warned that it poses a "threat to national sovereignty."