Facebook is Already Pitching its Stablecoin to Exchanges - Report
Social media giant with more than 2 billion users, Facebook, has held conversations with unidentified crypto exchanges about selling its stablecoin, that should be out in the first half of the year, to consumers, The New York Times reported, citing multiple undisclosed sources.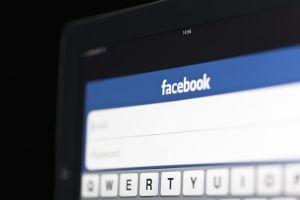 Facebook has more than 50 engineers working on its project that is likely to become a stablecoin, pegged to a basket of different foreign currencies and backed by funds held in Facebook bank accounts, it added.
According to the report, working with exchanges would take at least some of the regulatory burden off the company, since the exchanges would be responsible for holding the digital coins and vetting customers.
The report reiterated previous reports that Facebook is developing a stablecoin that will allow WhatsApp, a messaging app, to transfer money on the platform. As reported, the company is "working on the strategy, including a plan for custody assets, or regular currencies that would be held to protect the value of the stablecoin" – and will focus initially "on the remittances market in India," where it has over 200 million users. I total, the app had around 1.5 billion users a year ago.
Meanwhile, as reported, other messaging applications such as Telegram and Signal are also working on their own digital currencies.
Facebook has been actively pursuing blockchain-related business goals last year, after appointing David Marcus, its former Vice President in charge of Messaging Products, as the head of a new blockchain department. Marcus was also a board member of crypto exchange Coinbase and the former president of PayPal.
Also as reported, during an acquisition hunt for crypto and blockchain related startups, social media giant Facebook was reportedly contemplating deals worth tens of millions of dollars. Moreover, the company now has 18 job listings for its blockchain team, or four more than 10 days ago.
Meanwhile, in February, the CEO and founder of Facebook, Mark Zuckerberg, said he is "potentially interested" in using Blockchain technology as an authentication tool on the social network he created.
---