Facebook Appoints Coinbase Board Member to Head New Blockchain Unit
Facebook has appointed David Marcus, its Vice President in charge of Messaging Products, as the leader of a new blockchain unit.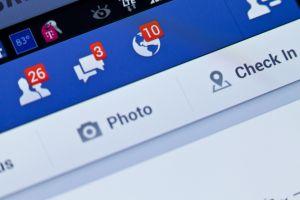 Marcus joined the board of American cryptocurrency exchange Coinbase in December last year. He confirmed his new move in a Facebook post, saying, "I'm setting up a small group to explore how to best leverage blockchain across Facebook, starting from scratch."
The move comes as part of a company shakeup, with many executives moving to new posts. The executive reshuffle was reported on by media outlet Recode, and CNBC says Facebook has since confirmed the claims.
Despite the recent ban placed on crypto advertising by Facebook and other social media platforms, CEO Mark Zuckerberg has maintained he is interested in possibly adopting both blockchain technology and cryptocurrencies. Earlier this year, he stated he was looking at "how to best use cryptocurrencies in [Facebook's] services."
Marcus is the mastermind behind Facebook's standalone Messenger app.
CNet's Sean Hollister speculated, "At Facebook, blockchain could be used in any number of areas, from running advertising infrastructure to easing person-to-person e-commerce to assuring user identities in an era of scams and bots."
In a recent piece on three possible ways to destroy Bitcoin, TechnologyReview speculated that should Facebook decide to have its own cryptocurrency they wouldn't even have to make a new coin: they could just fork Bitcoin into a corporate version - or take it over completely. After having 2.2 billion users hooked onto Bitcoin through their own platform, seizing it and making it centralized would only be a step away.
---