Exit Strategies for Web3, Crypto, NFT, DeFi, and Blockchain Project Owners
Disclosure: Crypto is a high-risk asset class. This article is provided for informational purposes and does not constitute investment advice. By using this website, you agree to our terms and conditions. We may utilise affiliate links within our content, and receive commission.
Disclaimer: The text below is an advertorial article that is not part of Cryptonews.com editorial content.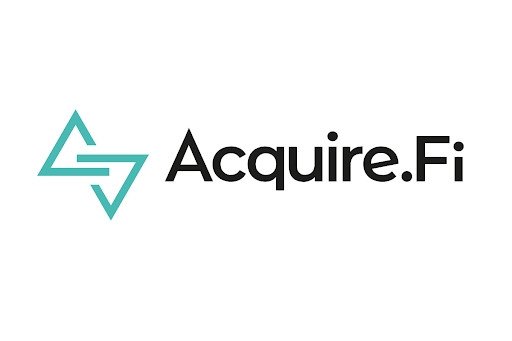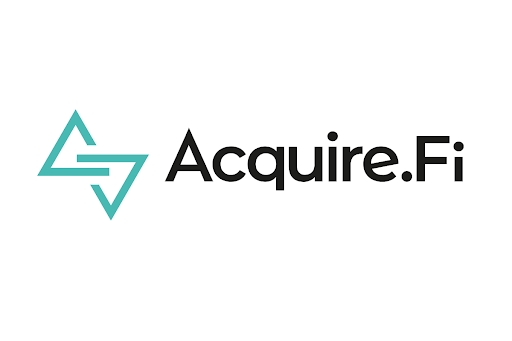 In the current market, Web3 founders, companies, and internet protocol (IP) owners do not have access to a private network of investors where they can get an accurate evaluation of their businesses and find potential investors looking to acquire their business or IP.
After developing a new and adventurous Web3 business, the founders will often need to find an exit strategy to withdraw some financial returns for the time and money spent on the project. In other words, they need to exhibit their company to potential investors interested in acquiring and investing in Web3 projects.
Fortunately, Acquire.Fi grants both project owners and investors access to a blockchain-based platform aimed at bringing Web3 investments to the masses. Working as a marketplace where owners can list their companies for acquisition and where investors can search for promising projects, get in touch with their developers, negotiate and reach a deal, Acquire.Fi offers a solution for Mergers and Acquisitions (M&A) on-chain.
Basic overview of Acquire.Fi
Acquire.Fi places project owners and potential investors in contact with one another, offering various services to facilitate deals between both parties. In essence, Acquire.Fi is a one-stop-shop solution for Web3 acquisitions.
The platform provides Web3 creators and investors access to an ecosystem designed to make the supply meet the demand. As the first and only marketplace specifically structured for Web3 innovation, Acquire.Fi offers valuation and due diligence services tailored to the peculiarities and complexity of companies and technology in the space.
Acquire.Fi believes that Mergers and acquisitions (M&A) operations should not be completed without thorough acquisition reports suitable to the nuances and complexities of Web3. Financial expertise, technical knowledge, legal resources, and M&A expertise are all required to appropriately value tokenized enterprises. Acquire.Fi performs all of the due diligence, so Web3 companies and their shareholders-to-be grow together.
The project founders are Web3 executives and advisers who know the market inside and out, counting on a vast network of creators and developers in the blockchain industry. They are also recognized for their outstanding track record, as they are well-known within the industry for building trusted and reputable brands.
M&A in Web3
Acquire.Fi is the world's first M&A marketplace for crypto, blockchain, NFT, Web3 companies, and IP owners.
After the M&A operation is concluded, NFTs representing the acquired company's shares are issued, fractionalized, and distributed to the investors. Thus, investors are empowered with ways to diversify their cryptocurrency holdings while sharing risk and wealth among themselves.
The acquisition is not made directly by the investors and the company subject to acquisition does not need to be fully acquired. Investors use special purpose vehicles, and the NFTs issued as shares afterward are used to fractionalize and distribute acquisitions.
Retail investors
Through Acquire.Fi, retail investors can use one of the most effective wealth-building tools and participate in special offers. In addition, DeFi enthusiasts and degens can also use cryptocurrency to invest in conventional securities.
Because all operations and proceeds are maintained on-chain and within Acquire.Fi, it generates a circular economy that is ideal for the funding of future Web3 projects. DeFi investors can fund conventional acquisitions without the need to convert their crypto-assets into fiat currency and be subject to bureaucracy's intricacies (for example, the registration of the acquired shares before the registry office).
After the M&A transaction and tokenization are concluded, the generated NFTs will be immediately made available to their owners on a secondary marketplace, where they can safely buy or sell without difficulties.
About Acquire.Fi
Acquire.Fi is where Investing and Web3 intersect, creating a new wealth-building paradigm for all.
Home to exclusive crypto, blockchain, NFT, and Web3 M&A deal flow while ushering in a new inclusive era of wealth creation through acquisitions using blockchain and digital assets.
Learn more by visiting the official website and socials (Telegram, Twitter, Discord)
---