Everlodge (ELDG) Provides a Fresh Avenue for Bitcoin (BTC) and Ethereum (ETH) Holders
Disclosure: Crypto is a high-risk asset class. This article is provided for informational purposes and does not constitute investment advice. By using this website, you agree to our terms and conditions. We may utilise affiliate links within our content, and receive commission.
Disclaimer: The text below is an advertorial article that is not part of Cryptonews.com editorial content.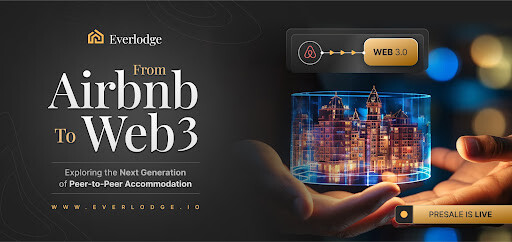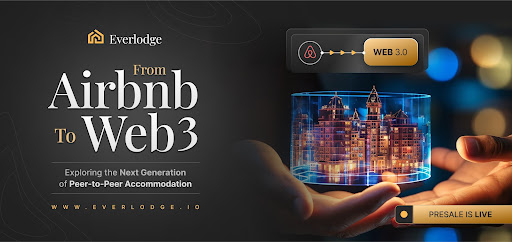 Everlodge (ELDG), a trailblazing blockchain-based venture, presents a unique opportunity for Bitcoin (BTC) and Ethereum (ETH) holders to diversify their investment portfolios. As we currently navigate the presale phase, early adopters are being given the chance to become a part of an exciting new venture that has the potential to revolutionize real estate investments. Let's jump into the details.
Join the Everlodge presale and win a luxury holiday to the Maldives
Everlodge (ELDG): The Significance of 84 Million Tokens Sold
Everlodge's main innovation is tokenizing luxury vacation properties into Non-Fungible Tokens (NFTs). This allows real estate enthusiasts and investors to hold fractional ownership of high-end properties, completely transforming the investment landscape.
With Everlodge, even a small investment of $100 can give an investor a stake in a luxurious New York penthouse or a beachfront villa in the Maldives. This means that luxury real estate is not just limited to the wealthy elite anymore.
Considering the prominence of Bitcoin and Ethereum in the crypto ecosystem, Everlodge's platform is engineered to be seamlessly compatible with both. Investors holding Bitcoin or Ethereum can effortlessly diversify their holdings by investing in Everlodge's tokenized real estate, melding the stability of real estate with the dynamism of cryptocurrencies.
Central to the Everlodge framework is its native ELDG token. Beyond its utility in property transactions, ELDG offers many incentives, such as reduced transaction fees, staking rewards, and exclusive access to premium property listings.
The ELDG token has generated significant interest during its presale phase, with the platform selling over 84 million tokens quickly. Priced at $0.018 during phase 3, the token has a tiered pricing structure that sees the price increase in subsequent rounds, making now the perfect time to invest.
In addition to property ownership, Everlodge offers the Rewards Club, granting exclusive perks, including stays at its properties. Additionally, their innovative lending feature allows NFT property holders to monetize their digital assets further.
The potential trajectory for ELDG is particularly exciting when factored against the global real estate market's $280 trillion valuation. Market analysts foresee even a modest penetration into the global real estate market could propel the ELDG token's value exponentially, with projections hinting at a staggering 50X surge.
Bitcoin (BTC): From $30k to the "Death Chop"
Bitcoin has been on a tumultuous ride lately. An unexpected downturn in mid-August saw its price dive from $30k to below the 25K mark, only to meander in the notorious "death chop" pattern, though at a lower level.
But why has Bitcoin moved down after such an encouraging start to the year? All signs indicate the need for more fresh liquidity entering the Bitcoin market. While the possibility of a Blackrock ETF caused Bitcoin to jump 20% in a matter of days, the indecision around the SEC's decision has caused the market to stagnate, with the absence of fresh capital not providing any incentive for traders and investors.
The upcoming Bitcoin halving event in 2024 is expected to put some wind in the sails of Bitcoin, although nothing is guaranteed in the volatile and unpredictable cryptocurrency market. It seems like the future of Bitcoin depends on the Blackrock Bitcoin ETFs being approved.
It predicted that an ETF decision will not be made until 2024, many Bitcoin holders are moving over to the Everlodge presale to pick up discounted tokens before the public sale.


Ethereum (ETH)'s 2017 Hype and Everlodge (ELDG)'s Rise
Over the past few months, Ethereum has faced difficulties breaking through the $2,000 to $2,100 range. Unfortunately, its momentum was further hindered by a sudden 12% drop, which brought it down to a worrying $1,600 level in recent weeks.
Despite its strong fundamentals and a Total Value Locked (TVL) of $21 billion, Ethereum's price seems heavily influenced by Bitcoin's fluctuations. As Bitcoin experiences market challenges, Ethereum is also affected by the effects, causing traders to seek more stable investment options.
It may be oversimplifying matters to attribute all the challenges faced by Ethereum to Bitcoin's influence alone. Ethereum is also experiencing reduced network activity and growing concerns of substantial sell-offs. This paints a challenging picture for Ethereum, and the stark 50% dip in its TVL since mid-April further underscores this narrative.
However, not all hope is lost for the unwavering supporters of Ethereum. They are comparing the early excitement surrounding Ethereum in 2017 to the growing enthusiasm around Everlodge. The renewed interest and appealing presale perks of Everlodge are attracting Ethereum investors toward this promising prospect.
Find out more about the Everlodge (ELDG) Presale
Website: https://www.everlodge.io/
Telegram: https://t.me/everlodge
---