EV Charging Payments Provider C+Charge Launches Burn Program, Raises $1.72m, Only 2 Days to Buy Until Next Price Rise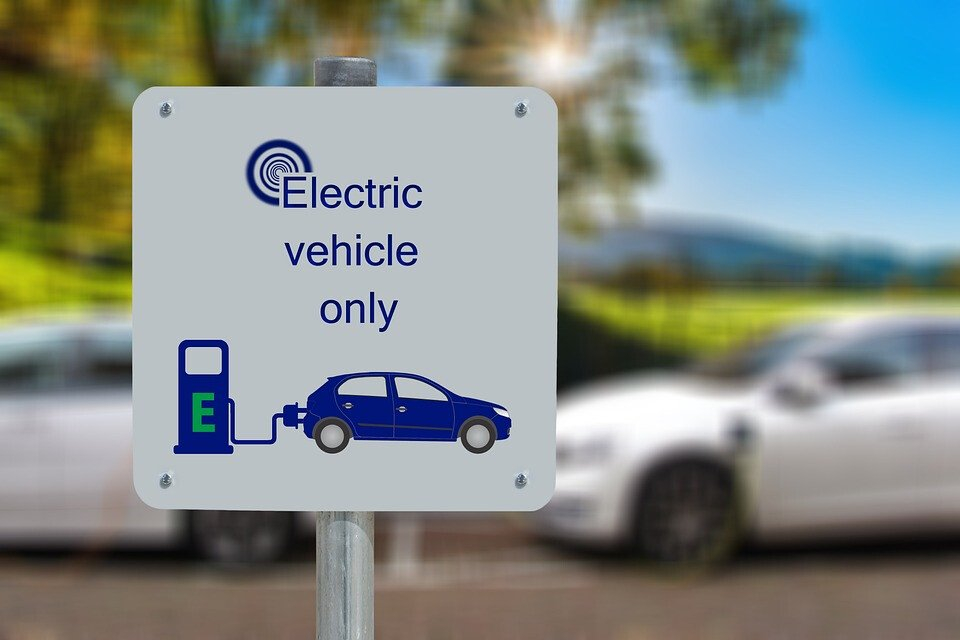 C+Charge, the blockchain-powered electric vehicle (EV) charging solution, has announced that investors can now purchase its CCHG token in the presale with ETH in addition to BNB and USDT starting today. The platform also revealed its plans to begin burning all tokens not sold during their allotted stage of the ongoing project presale.
$CCHG, its crypto token, has garnered over $1.75 million in its presale. The digital asset's presale is in the fourth of its eight scheduled stages, and investors can buy at $0.017 before the price rises to $0.018 in 48 hours.
Crypto's Eco-Friendly Project Now Accepts ETH and Is Burning Tokens Every Week
Eco-friendly startup C+Charge has announced that from February 27, crypto investors can purchase the CCHG token during the presale with ETH in addition to BNB and USDT. The pool of possible investors will grow thanks to the acceptance of the ETH payment mechanism. Another well-known payment method is the Tether stablecoin (USDT), which is also available in BEP-20 and ERC-20 forms.
If potential consumers don't have BNB or ETH in their crypto wallet, they can add the tokens using conventional fiat money before purchasing CCHG.
C+Charge also announced that beginning this week, the team will begin burning all tokens not sold during their designated presale stage. The first burn happened on February 22, and 35,658,291 tokens from Stage 2 were burned.
The next burn of 35,815,716 CCHG tokens will be from Stage 3 and will take place before the end of Stage 4.
Burning is a method of removing tokens from the current circulation supply. This is accomplished by sending them to a non-existent address that can only receive tokens and not send them.
The project investors will welcome the burn program because it increases the value of the coins still in circulation.
Turbo-Charging EV Adoption for Sustainable Environment

C+Charge creators believe that for everyone to have a sustainable future, there must be a rapid transition to electric vehicles. This is because electric vehicles (EVs) are the most environmentally friendly mode of transportation.
However, there are obstacles preventing the deployment of sufficient and accessible charging infrastructure. One of these is how carbon credits are skewed towards major firms at the expense of others, including EV drivers.
Even worse, big firms frequently employ carbon credits as a polluting-related levy. This allows them to continue emitting greenhouse gasses, such as carbon and others, rather than implementing low-or-no-carbon emission solutions.
Carbon credit is a permit to emit a specific quantity of carbon dioxide or other greenhouse gasses. The emission of one ton of any greenhouse gas is equal to one carbon credit. The current carbon credit system is aimed at rewarding those who create or consume products that use less carbon. However, EV drivers are unfairly excluded.
C+Charge wants to provide a superior EV charging experience by making the shift to sustainable electric mobility easy and rewarding. The project also plans to remove any obstacles to growth for the EV community and token holders.
The peer-to-peer payments platform allows EV drivers to charge via the ecosystem's CCHG token while earning carbon credit rewards. This is all enabled through a handy mobile app with several features, which include a carbon credit tracker, a charging station geolocation finder, checking the charging station's wait time, and many more.
Only 48 Hours in the C+Charge presale Stage 4 – Buy the Token Now
C+Charge has reached the fourth stage of its presale, and over $1.75 million has been raised. CCHG is currently available for $0.017 and will increase to $0.18 in Stage 5 in 48 hours, and this is the ideal time to buy the token before the price increases.
Investors who purchased in Stage 1 have already received a nominal return of 30%. When the presale ends, the return will be 76.9%.
Disclaimer: The Industry Talk section features insights by crypto industry players and is not a part of the editorial content of Cryptonews.com.
---