eTukTuk: A Sustainable Journey Powered by TUK – 50x Potential With Just Three Days at Current Price
Disclosure: Crypto is a high-risk asset class. This article is provided for informational purposes and does not constitute investment advice. By using this website, you agree to our terms and conditions. We may utilise affiliate links within our content, and receive commission.
Disclaimer: The text below is a press release that is not part of Cryptonews.com editorial content.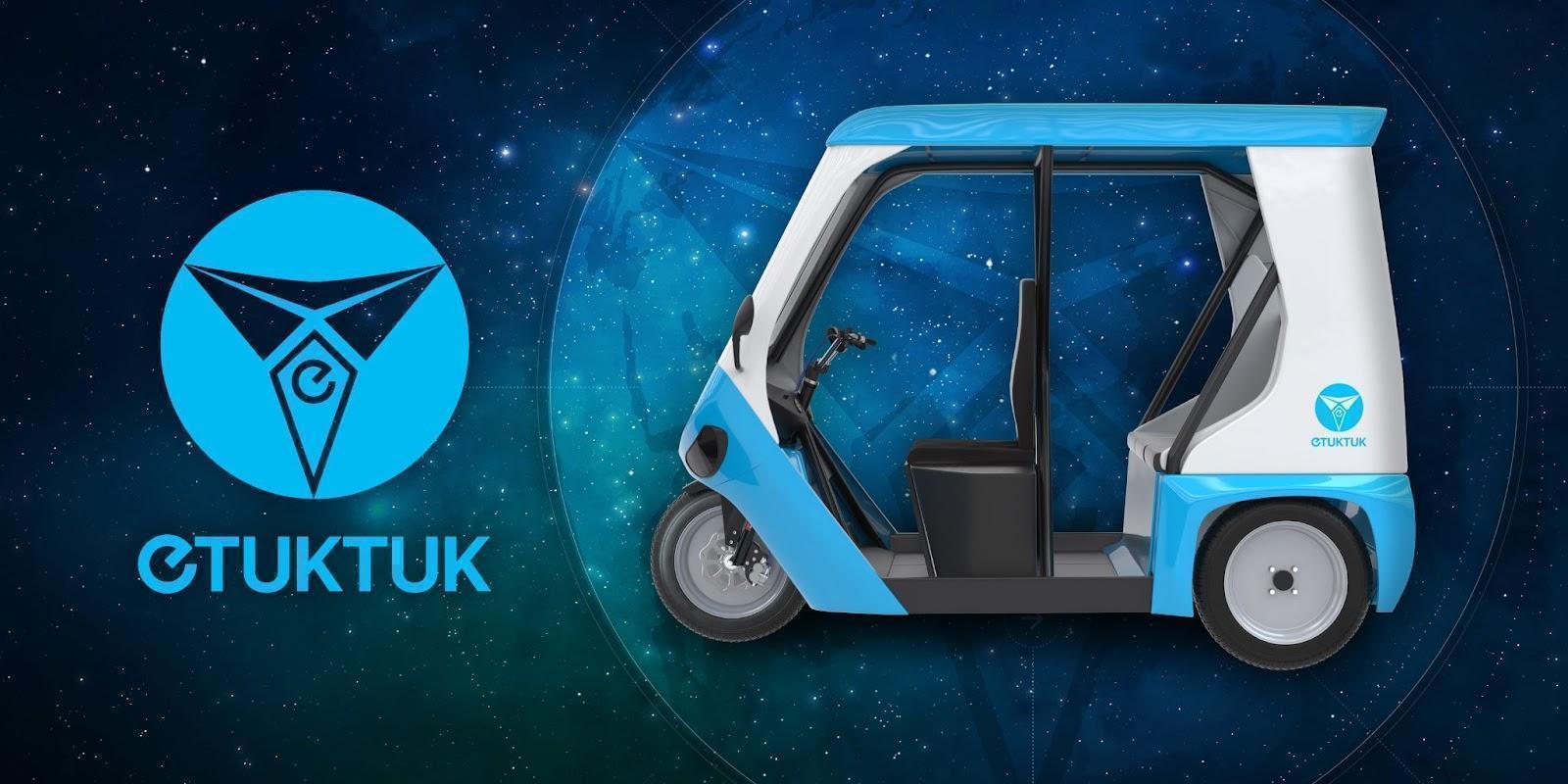 eTukTuk is on the road to creating a sustainable journey powered by its $TUK token innovation, and investors increasingly believe it has 50x potential.
$TUK has raised over $135,000 in its presale so far, demonstrating the building momentum behind this sustainability project.
eTukTuk intends to bring EV solutions to the developing world, and $TUK token holders earn revenues as its charging infrastructure expands.
With just three days to go until prices increase, learn why eTukTuk is crypto's best sustainability project this year.
eTukTuk is Building the Blueprint for Sustainable Transportation in Developing Nations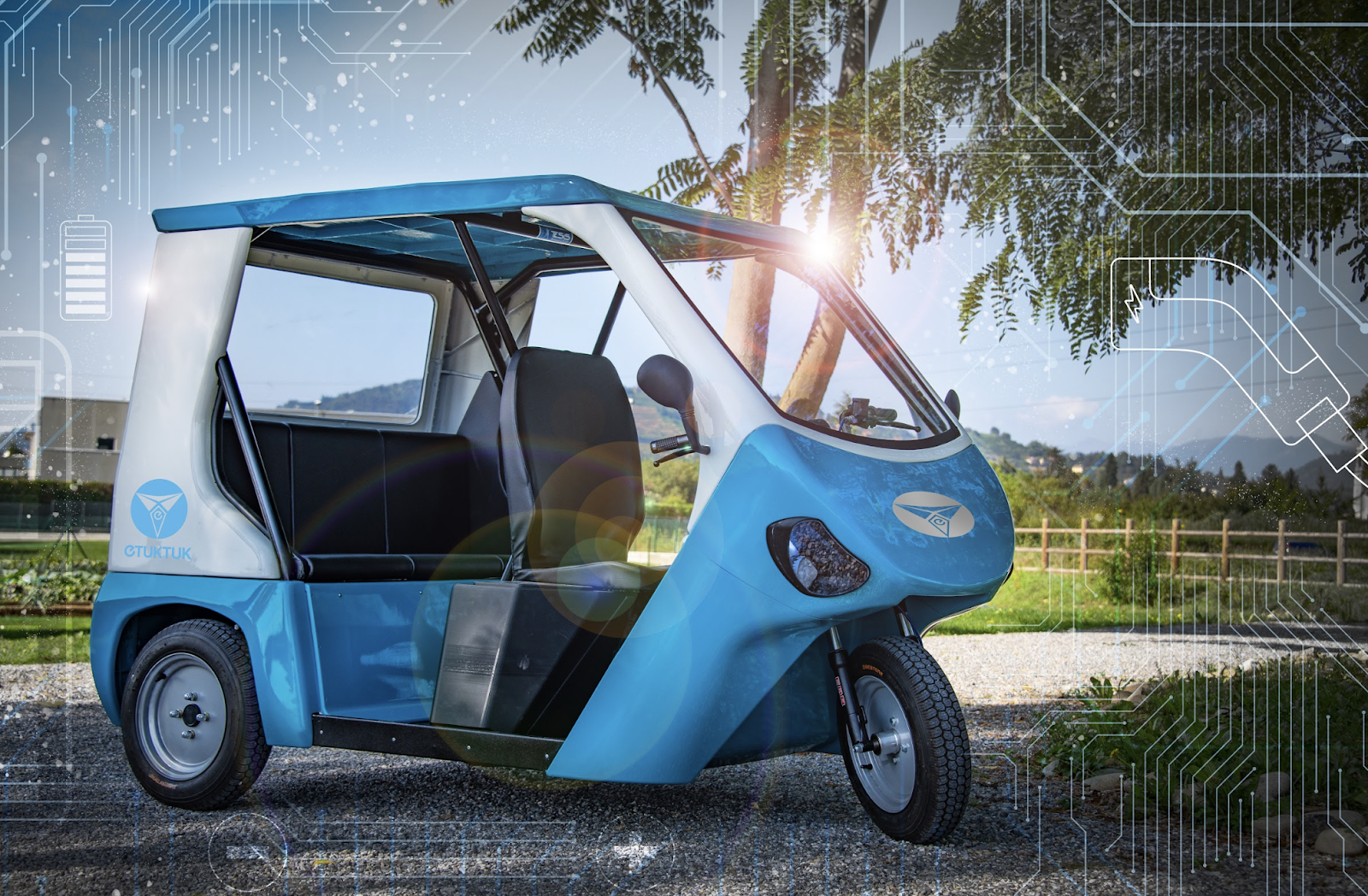 eTukTuk is building the blueprint for sustainable transportation in developing nations.
While Tesla makes unprecedented advancements in the EV sector for the developing world, its technology is still far too expensive for developing nations.
This is where eTukTuk steps in.
The project wants to launch a network of affordable EV solutions to help the developing world make its shift to sustainable transportation.
With rising carbon emissions, the developing world faces one of its biggest challenges as a health crisis looms, with 99% of the population breathing polluted air.
One of the most significant contributors to this global pollution is the legendary tuk-tuk vehicle.
With over 270 million registered tuk-tuks in the world, the vehicle is versatile and practical for developing countries and is used as a common transportation method.
However, tuk-tuks have unfortunately proven to emit more carbon emissions than traditional vehicles.
eTukTuk wants to change this through its innovative three-wheeler tuk-tuk, which is built to be more affordable and safer than its age-old counterpart.
Alongside its EV, eTukTuk will introduce a network of charging stations to ensure the frequency of charging for electric vehicles.
TUK Token: 50x Potential As Network Infrastructure Expands?
The $TUK token is your key to entry into the sustainability project.
The token is currently on presale, and investors are rushing to get positioned in it.
The token forms the backbone of the entire ecosystem and will power the transportation revolution.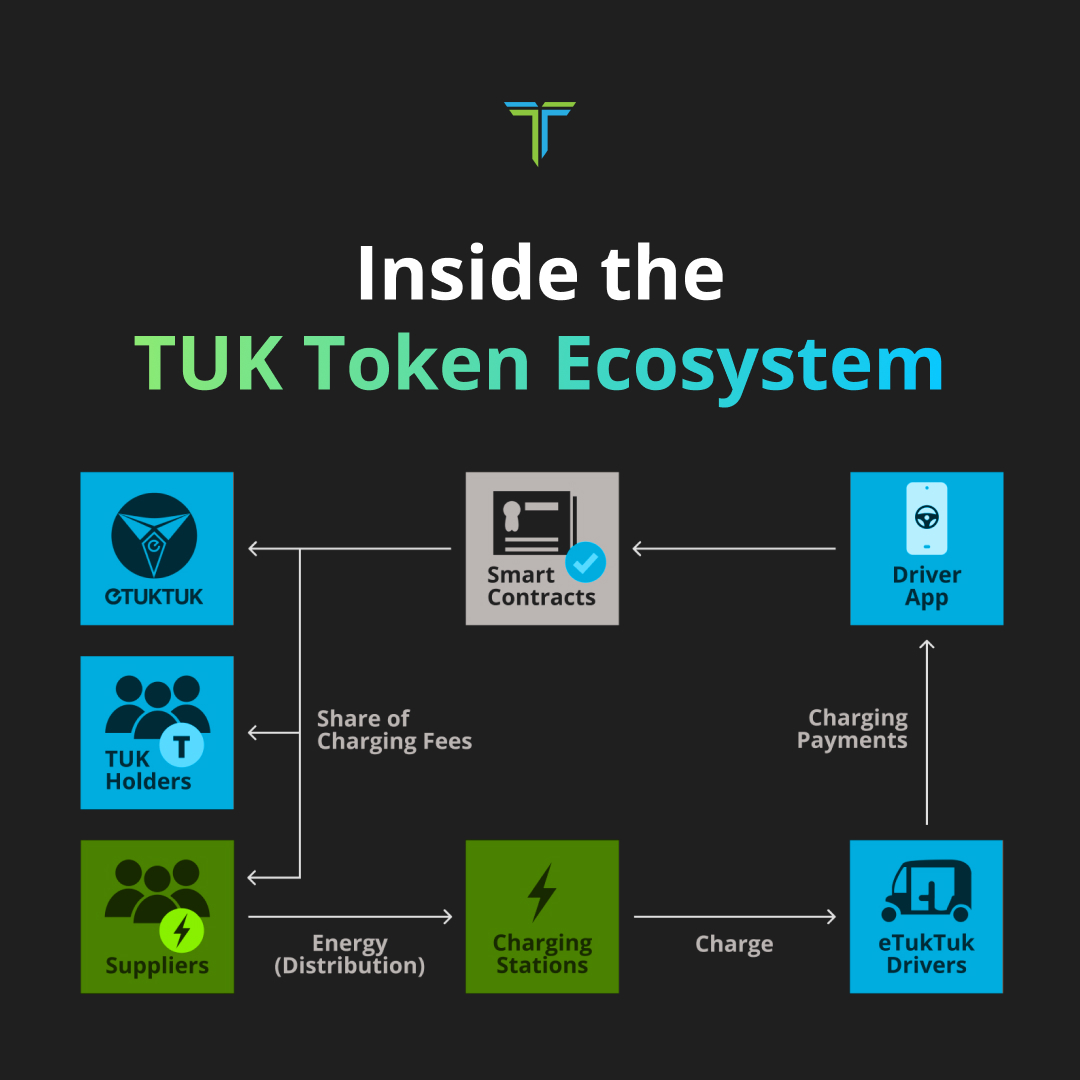 The token has carefully designed tokenomics that aim to provide rewards for long-term holders.
Holders of the token earn rewards as the efficient charging network expands.
Drivers of the EV will need to use $TUK tokens to charge their vehicles at charging stations, creating a network fee for all $TUK holders.
As a result, $TUK holders earn as the charging network expands and is used by more drivers. As the network is used for more transactions, stakers collectively earn a greater yield.
With a global expansion plan in the works following its introduction in Sri Lanka later this year, early adopters of $TUK tokens will benefit the most.
eTukTuk Sets a New Standard for EV Production
eTukTuk is taking huge leaps in the EV sector as it sets new space production standards.
The two and three-wheeler EV sector is projected to become the largest EV sector by 2030, and eTukTuk is one of the first movers in the industry hoping to solidify itself as a market leader.
Its production vehicle is already built and is designed to be safer and more reliable than traditional tuk-tuks.
In addition, the EV is designed to enable local manufacturing, helping drive down production costs and create local jobs.
With less than 200 components, the operational and production expenditure is expected to drop by up to 78% compared with traditional internal combustion engine tuk-tuks – resulting in higher take-home pay for drivers.
Some estimates anticipate a 400% increase in driver pay after making the switch to eTukTuk.
Furthermore, eTukTuk will be using Territory Partners to bring its charging network to life.
The charging stations will be OCPP 2.0 compliant, allowing interoperability between EV designs – helping provide more revenues on the network.
Territory Partners will help to strategically place the charging stations to ensure accessibility and frequency of charging.
As Sri Lanks is eTukTuk's first target, the project has partnered with the Capital Maharaja Group (CMG) – the largest conglomerate in the country – as its territory partner.
Sri Lanka has over 1.2 million registered tuk-tuks, and the fuel cost is causing a living crisis for most drivers.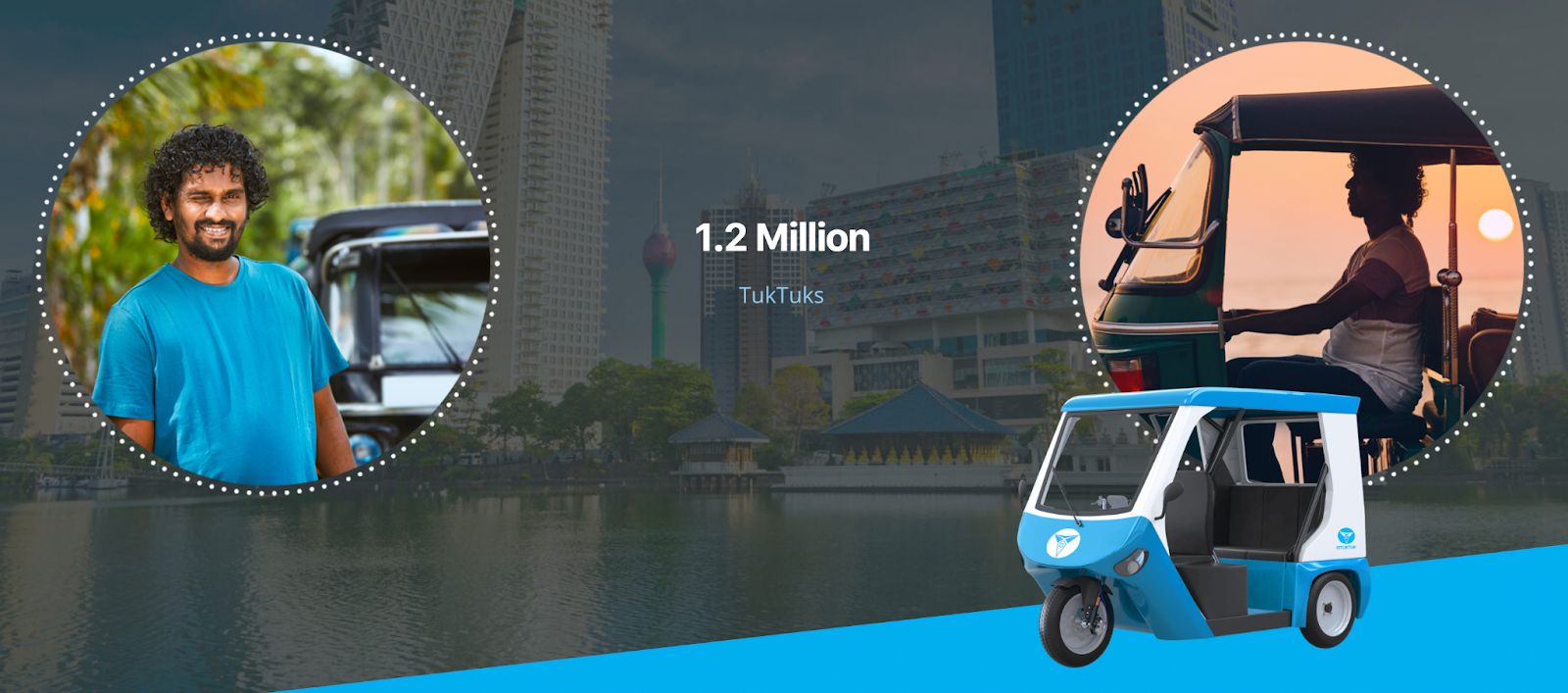 eTukTuk intends to challenge this by helping drive sustainability and increase driver's pay.
Once the blueprint is set in Sri Lanka, eTukTuk intends to expand to neighboring countries to continue its mission to bring sustainable EV solutions to the developing world.
Get Positioned Today For Lower Prices
The presale is currently selling $TUK for a price of $0.024.
However, there's a rising pricing mechanism, so the cost of the token will increase through the next presale stage.
With just three days to go until the next price hike, your time to get positioned early in this sustainability project is running thin.
Overall, with its epic EV solution already in production, $TUK early adopters stand to earn from passive revenue and the 50x potential value growth of the token.
---