Ethereum Price Won't Hit $10,000 This Year, but This Altcoin Is Set for 20x Gains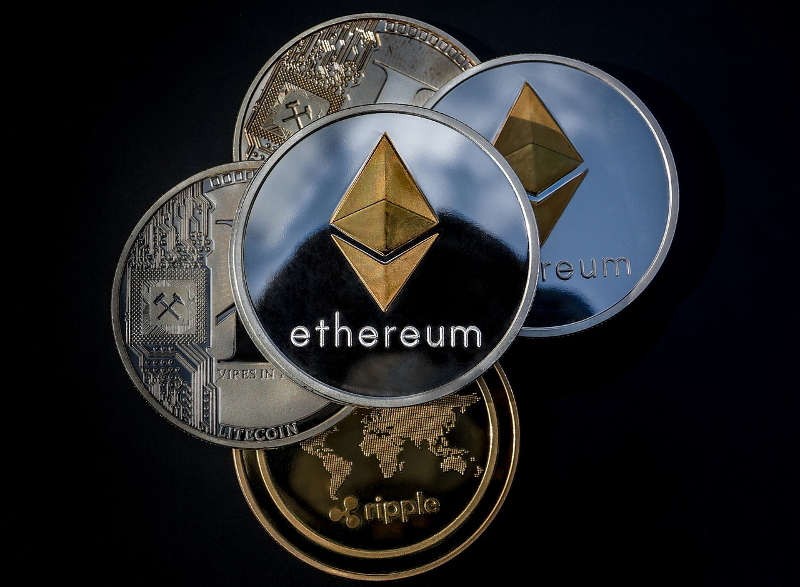 Launched exactly six years after Bitcoin, Ethereum has risen through the crypto ranks to become the second most valuable crypto asset by market cap with almost 20% in market share.
Its popularity stems from its ingenious flexibility, which has enabled decentralized transfer and decentralized financial trading, and smart contracts.
This seemingly pivotal first-mover advantage (FMA) has seen many people postulate that $ETH could be on a pilot flight to $10,000 by this year's end following its successful switch to a proof-of-stake (PoS) consensus algorithm.
However, macro events could serve as a stumbling block given the whirlwind of regulatory actions targeted at the crypto space.
Even if $ETH does not make the $10,000 target price, the foremost smart contract token is still expected to post an impressive profit before the curtains of 2023 close.
Nonetheless, investors can easily tap into a new generation crypto trading solution called yPredict and significantly boost their earning potential in the short term.
ETH Maintains Important $1800 Support Despite Bearish Straits
At press time, the Ether token is trading at $1,820, indicating a downtrend of 0.19% in the last 24 hours.
While it has tried to turn its sail back into calmer waters, the $ETH token has been unsuccessful as it has since shed 0.41% in the past hour.
However, its fortunes gradually improve over time.
$ETH is up 0.5% in the past seven days but is down by 2.37% in the last 30 days.
The asset's bullish streak is, however, picked up in the 90-day streak as it has posted an impressive 14.31% increase and 52.67% in the 180-day bracket.
Its year-to-date (YTD) performance also leaves little room for speculation about its current market trajectory, with the Ether token up 52.52% so far.
This bullish streak is, however, cut short once we look at its short-term technical parameters.
Ether's 50-day smooth moving average (SMA) is posting a price range of $1,891.56, significantly above its current value.
However, this could easily change, given that the broader market is already bullish.
On its longer 200-day simple moving average (SMA), $ETH is conspicuously bullish, with the indicator price at $1,575.34.
This long-term bullish sentiment is confirmed by its moving average convergence and divergence (MACD), posting a growing strong buy signal.
Given that its relative strength index (RSI) still has a 48.59 figure showing underbought market pressure, this makes now a viable opportunity to buy Ethereum.
A16z Launches Anonymous Voting 0n Ethereum
The use case of the Ethereum blockchain is infinite. In a recent blog post, popular crypto venture capital fund A16z or Andreessen Horowitz announced the launch of anonymous voting on the Ethereum network.
Using the Solidity language called Cicada, the solution prevents anyone except the individual voter from learning a person's choice until the polling ends.
The technology relies on time-lock puzzles and zero-knowledge proofs for private on-chain voting.
This is a remarkable milestone for the world and the crypto market, as it means individual preferences are easily maintained without being tampered with.
Nonetheless, a new blockchain project is already focused on providing AI-powered insights to help investors make better decisions.
yPredict ($YRED)
While market analytical tools are common in the mainstream market, they are still a novel concept in the crypto space.
However, a new blockchain project is looking to change all that.
Based on the Polygon blockchain, yPredict is an AI-powered and machine learning platform that provides users with time-sensitive data and insights on different cryptocurrencies.
The innovative platform features AI signals and 25+ chart recognition patterns that help better identify bullish and bearish periods, sentiment, and technical analysis.
The project is trained with billions of data points that help it carry out the complex market analysis.
Additionally, yPredict offers institutional investors alternate data they can use to make custom analyses on their end.
yPredict is powered by the $YPRED token. Operating on the ERC-20 standard, the digital asset is deflationary as only 100 million tokens will ever be in circulation.
This unique standing point, coupled with its feature-rich service, has driven interest in the asset's presale process.
So far, $YPRED has secured over $1.78 million in its current presale stage.
At press time, early bird investors can easily secure the digital asset for $0.09 before the next price hike to $0.10.
---