Ethereum Price Prediction: Where Is Support and Can Price Still Hit $10k Post Merge
Disclosure: Crypto is a high-risk asset class. This article is provided for informational purposes and does not constitute investment advice. By using this website, you agree to our terms and conditions. We may utilise affiliate links within our content, and receive commission.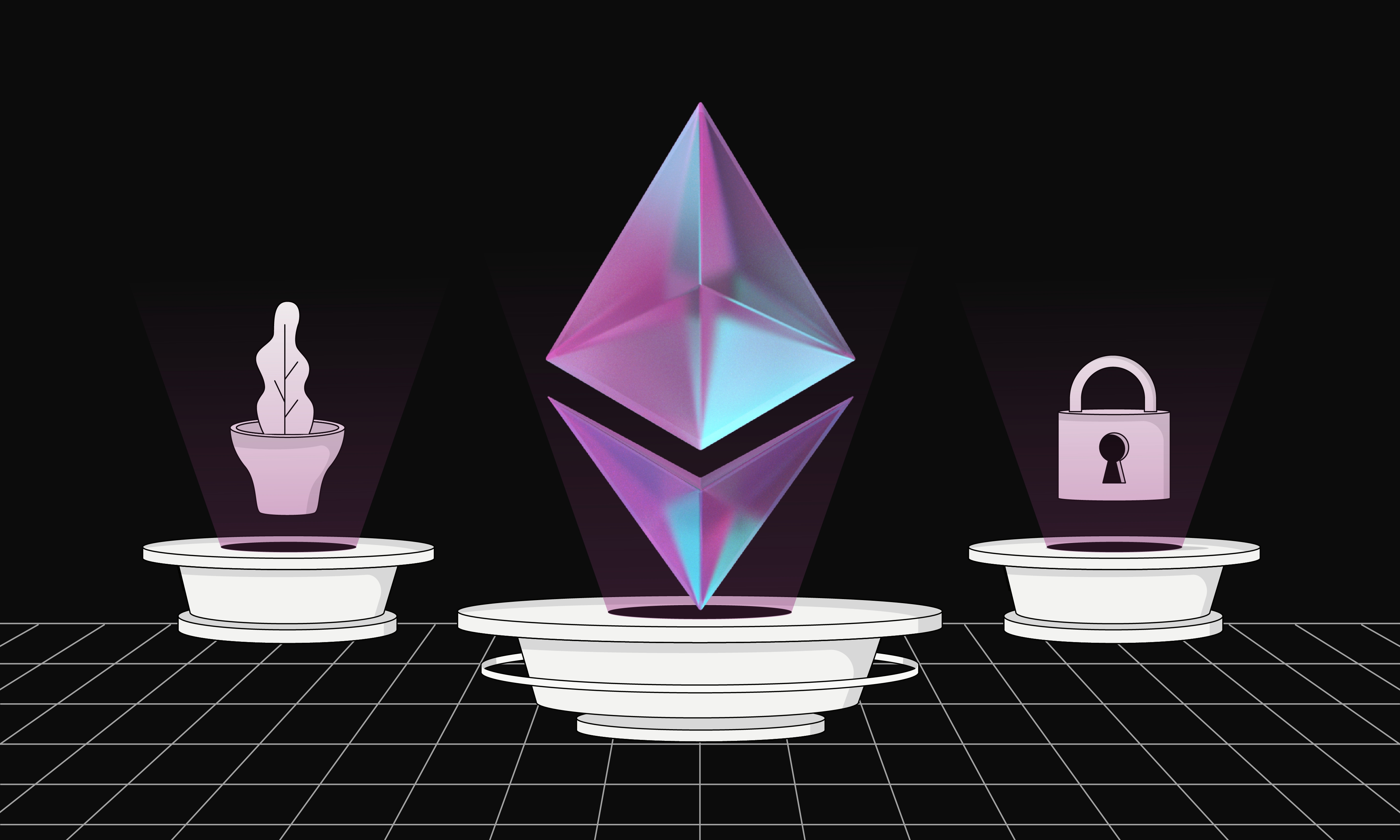 Why has Ethereum (ETH) underperformed, and what is the likely next step? After years of planning, the blockchain has completed its transition to proof-of-stake (PoS).
The crypto market eagerly anticipated the transition, hoping that it would improve the transition. However, investors have been underwhelmed by ETH's post-Merge performance so far. This suggests that the Merge may not be the bullish catalyst that most investors expected it to be.
Red Hot Inflation Dampens Merge Excitement
During its buildup phase, the Merge generated much interest, particularly among investors who believed that the Ethereum blockchain would see even more adoption, boosting the ETH price.
Unfortunately, things have not gone as planned. The price of ETH has dropped by 15.40% since the Merge.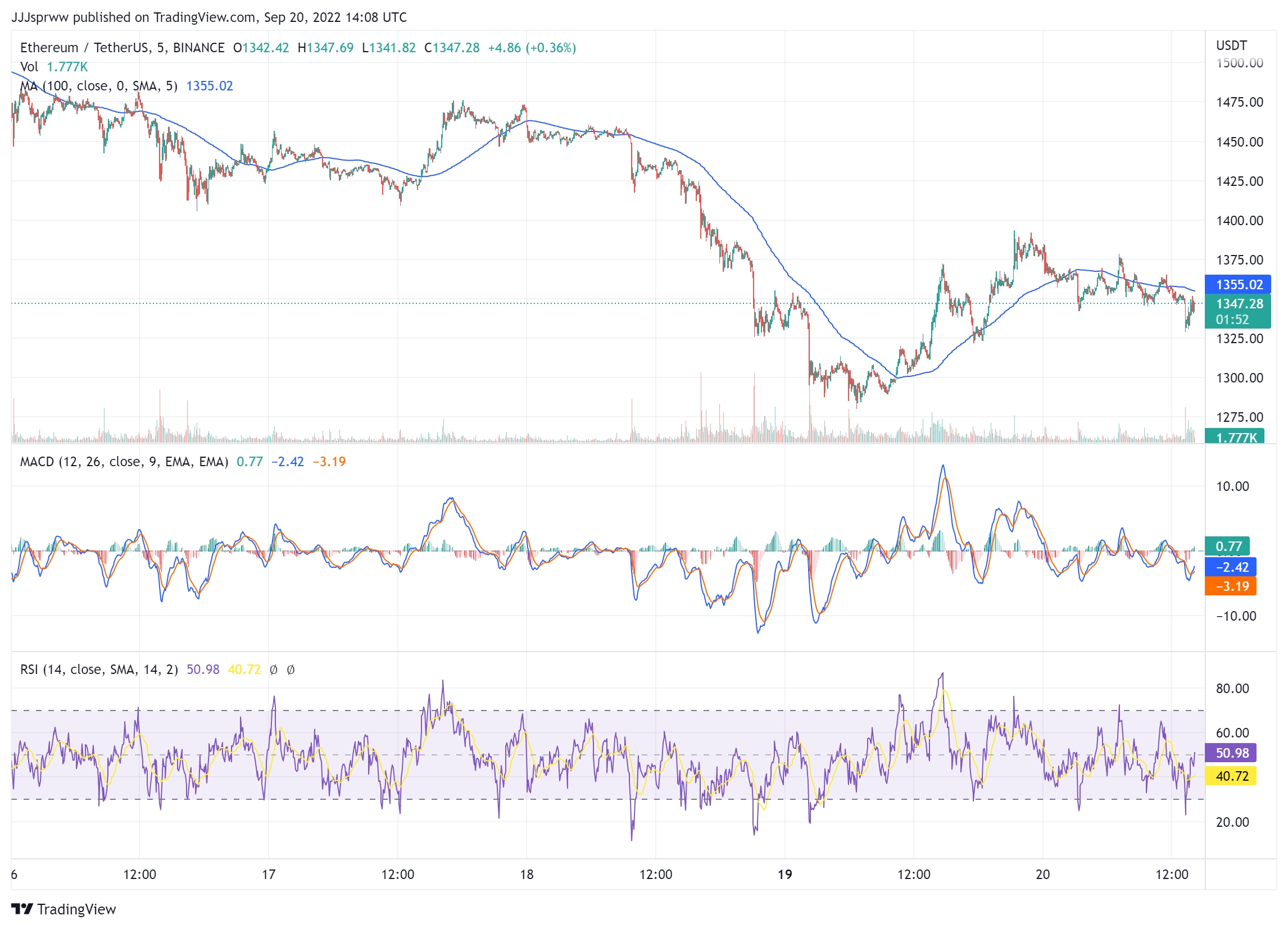 The issue appears to be that the entire crypto market is trading down. And the reason for this downturn is simple: inflation. Last week, the Federal Reserve released Consumer Price Index (CPI) data, revealing that inflation for August 2022 was 0.1% month-over-month.
Core inflation was also 0.6% month-over-month, with year-to-date inflation now at 8.3%. The inflation figures were much higher than expected, and the markets were shaken as a result.
Market Slows as Interest Rate Concerns Rise
With inflation on the rise, market analysts are concerned that the Fed will raise interest rates even further. According to data from CME FedWatch, the market is now fully priced in a minimum rate hike of 75 basis points for the Fed funds rate. However, there may be sufficient reason for the banking regulator to raise interest rates by as much as 100 basis points; if this happens, it'll be the first time since the early 1980s.
The Federal Open Market Committee (FOMC) will meet on September 20-21 and issue a statement on planned interest rate hikes and Fed support. Mike McGlone, the senior commodity strategist at Bloomberg Intelligence, confirmed over the weekend that the Fed would not be slowing down on interest rate hikes anytime soon. This suggests that cryptocurrency investors may be in for a long bear market.
ETH is trading below all its major moving averages (MA); the asset appears to be in distress. The crypto market has consolidated over the last 24 hours, but there are still concerns that this is just a short-term consolidation that will eventually lead downwards.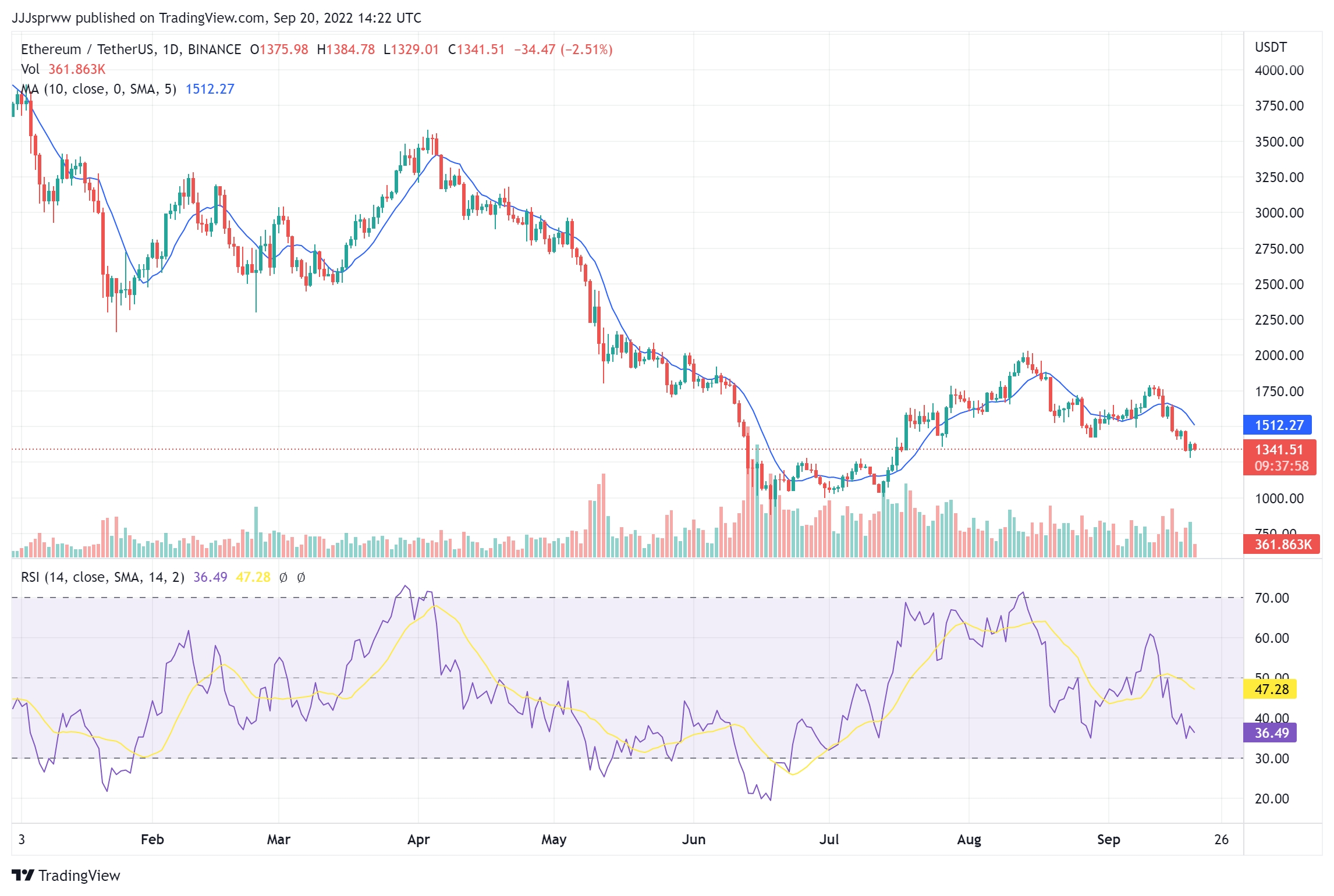 Investors are now anticipating the FOMC meeting later this week. If interest rates rise above 75 basis points, the market may be jolted by another bearish wave, causing prices to fall.
NFT Prices Surge
While things appear bleak now, there appear to be some interesting developments in the non-fungible token (NFT) space. Last week's reports confirmed that sales of several NFT collections, which had already been declining due to the market downturn, have been increasing.
Bloomberg reported that the Bored Ape Yacht Club had $1.3 million in sales as of Thursday, a 1,875% increase in 24 hours. Another popular collection, CryptoPunks, witnessed a 56% increase in trading volumes during the same period, amounting to $1.4 million.
OpenSea and Magic Eden had 77% and 36% increases in trading volumes, respectively, during the same period.
NFTs are a critical component of the Ethereum blockchain's operation. Since their sales have historically been correlated with the market, the fact that these tokens are selling well should give investors hope that ETH is poised for a surge once the market turns bullish.

---