Ethereum Price on the Rise Shadowing Bitcoin
Disclosure: Crypto is a high-risk asset class. This article is provided for informational purposes and does not constitute investment advice. By using this website, you agree to our terms and conditions. We may utilise affiliate links within our content, and receive commission.
Disclaimer: The text below is a press release that was not written by Cryptonews.com.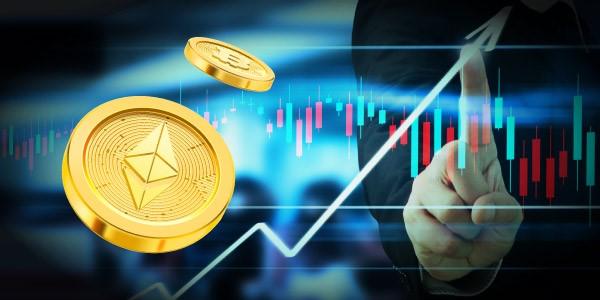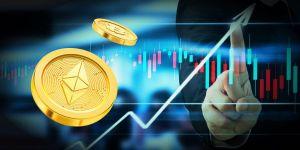 Luxembourg, April 5, 2021 – The European Investment Bank (EIB), the biggest multilateral financial institution globally, recently issued its first digital bond on a public blockchain. EIB, the lending arm of the European Union, along with joint managers Banco Santander SA, Goldman Sachs, and Societe Generale AG, issued the notes on April 28, 2021.
Using Ethereum technology, EIB sold 100 million euros (121 million USD) in two-year digital notes. The notes carry a 0% coupon with the notes registered on the public Ethereum blockchain network. Investors can purchase the security tokens using fiat currency. According to the EIB, the Joint Lead Managers will then settle the underwriting against the issuer using a representation of central money, the Central Bank Digital Currency (CBDC).
The benefits of bond digitalization include improved market transparency, quicker settlement speed, and reduced fixed costs and intermediaries' costs. According to EIB vice president Mourinho Félix, "These digital bonds will play a role in giving the Bank a quicker and more streamlined access to alternative sources of finance to boost finance for projects across the globe."
Following the announcement, Ether, the Ethereum blockchain network's coin, soared to a record high of 2,713.95 USD. The cryptocurrency rallied and is currently worth 3,364.59 USD, posting a 24% price increase in a week.
The reports on an EIB digital bond issuance have "triggered a bullish institutional use case for Ethereum," said Danny Kim, head of revenue at SFOX, a full-service crypto broker.
"The amount of ethereum sitting on exchanges continues to drop lower and has been the lowest in the past year," Kim said. "With less supply on exchange available, there's less likely a chance of a major sell-off."
In addition to the EIB report, the explosion of nonfungible tokens (NFTs) and the decentralized finance market (DeFi) led to Ethereum's dramatic rise in price.
NFTs are unique tokens in that only one is created at a time, and they aren't interchangeable, as crypto tokens and coins are. The premise behind NFT is that the token correlates to a real-world item or digital work of art sold as a unique digital asset.
The DeFi market offers financial products independent of central banks and consists of many financial services that enable crypto holders to borrow or lend against their holdings. Sergey Nazarov, the co-founder of Chainlink, said, "With inflation rising, DeFi products on Ethereum are the perfect way for people to combat the uncertainty created by central bank money printing and various supply shocks."
The crypto's rise has been of such significance that Ethereum projections for 2021 estimate that the crypto will reach 5,000 USD per Ether token in the coming week. In 2021 alone, Ether reported 350% in gains over Bitcoin's 90%.
A significant point in Ether's price rally lies in the fact that many of the blockchain applications that have attracted media and mass-market attention are developed and run on the Ethereum blockchain.
deVere Group's chief executive, Nigel Green's cryptocurrency forecast, indicated that he expects Ethereum "to significantly dent Bitcoin's market dominance over the next year and beyond."
"Compared to [Bitcoin], Ethereum is more scalable, offers more uses and solutions, such as smart contracts which are already used across many sectors, and is backed with superior blockchain technology."
Ethereum's price prediction for 2021 indicates a dramatic and continued bull run and that Ethereum's future will continue to be bullish based on Ethereum price prediction for the end of 2021.
About Safest Betting Sites:
The website offers the latest news for all things sports betting. The site's focus is on offshore betting sites, professional sports and also covers the use of Ethereum to place bets.
{no_ads}
---