Ethereum (ETH) Surpasses Key Threshold; Maker (MKR) & InQubeta (QUBE) Show Signs of Momentum
Disclosure: Crypto is a high-risk asset class. This article is provided for informational purposes and does not constitute investment advice. By using this website, you agree to our terms and conditions. We may utilise affiliate links within our content, and receive commission.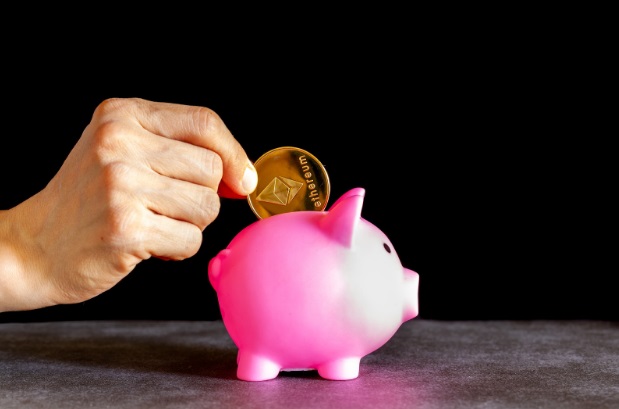 The crypto market has recently witnessed significant developments, notably relating to Ethereum ($ETH), Maker ($MKR), and InQubeta ($QUBE). On the one hand, Ethereum surges past a crucial threshold, while Maker shows signs of momentum. Simultaneously, InQubeta, the crypto of the moment, also exhibits a promising upward trajectory.
This article will explore these exciting developments and why these tokens are altcoins to watch. Let's dive in.
InQubeta ($QUBE): A Promising Cryptocurrency to Buy
InQubeta ($QUBE) is gaining traction for its forward-thinking approach. As an intriguing blend of blockchain and AI, it seeks to transform the novel but disruptive AI industry. To this end, it aims to become the first crowdfunding platform for AI startups via cryptocurrency. This revolutionary move will see AI developers raise funds through its utility token, $QUBE, which is poised to reshape the AI fundraising landscape. Consequently, investors' and enthusiasts' interests have been piqued, resulting in the raising of over $3.4 million in its ongoing presale.
By building the world's first crowdfunding platform specifically for AI startups, they will be able to raise funds by minting investment opportunities. These investment opportunities will be tokenized as NFTs and, in turn, fractionalized. Further, they will be equity-based; in other words, investors will enjoy profits when they flourish in the AI market.
In addition, its other key appeal lies in its tangible utility. While $QUBE will be used for fundraising and investment activities, it will also serve as a governance token. Functioning in this capacity, holders will have a say in its future direction. Also, token holders can earn passive income by staking the token on the platform.
With the presale ongoing, it represents a unique opportunity to become an early adopter of a disruptive project. Currently, the presale is in its fourth stage at $0.0133 per token. Meanwhile, industry experts predict it will soar by 2,500% in 2023, making it the best new crypto to invest in.


Ethereum ($ETH): Substantial Increase in Price
Ethereum ($ETH), the second-largest cryptocurrency by market capitalization, has achieved a significant milestone by surpassing a key threshold. This achievement highlights Ehereum's popularity within the decentralized finance (DeFi) space and the crypto world at large. Moreover, it is the foundational platform for decentralized applications (dApps) and smart contracts. Therefore, it represents a top crypto to invest in.
The uptick in Ethereum's value can be attributed to a combination of factors. Notably, the debut of Ethereum ETFs in the United States played a pivotal role. In addition, the growing adoption of DeFi applications can be linked to the uptrend. With investor confidence increasing, Ethereum is expected to see a further spike in its price, making it a good crypto to buy.
Maker ($MKR): A DeFi Pioneer
Similarly, Maker ($MKR) is also a prominent player in the DeFi ecosystem. It is the governance token of the MakerDAO and Maker Protocol, which are both based on the Ethereum blockchain. Significantly, Maker's value proposition revolves around allowing users to issue and manage the DAI stablecoin.
Meanwhile, as a governance token, Maker gives holders voting rights over the development of the Maker Protocol. Furthermore, as one of the earliest projects on the DeFi scene, it plays a critical role within the landscape and is a great crypto to buy.
Recently, Maker has shown notable signs of momentum. This can be attributed to the growth of the DeFi space and Maker's pioneering role in the sector.
Conclusion
While Ethereum surpasses a crucial threshold after a substantial rally, Maker and InQubeta can be seen following the bullish trend. Ultimately, these projects play a critical role in the crypto scene. Hence, for investors who prioritize innovation and growth, these are the best coins to invest in.
---