EOS Down as Community 'Forks Out' Block.One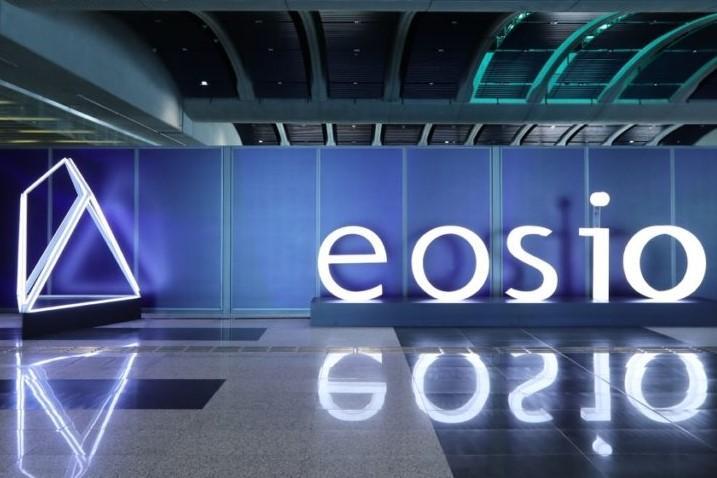 The dissatisfied members of the EOS community have formed an organization in opposition to Block.one, the developer of EOSIO, an open-sourced blockchain software. Yet, the market was not impressed, with EOS seeing a drop over the last day.
At 10:11 UTC, the 45th coin by market capitalization (it was among the top 10 coins in 2018), EOS, is trading at USD 4.6 and is down 4% in a day, trimming its weekly gains to less than 11%. The price is almost unchanged in a day and up by 95% in a year.
EOS price chart:
This comes in the midst of the formation of the new EOS Network Foundation (ENF), which has its own CEO, Yves La Rose, the former CEO of the internet company EOS Nation. He announced his work on the foundation back in early August this year, when he said that "EOS is in a state akin to exsanguination."
Then, in October, La Rose wrote that "as it stands, EOS has been a failure of monumental proportions on various levels."
And most recently, during a virtual conference on Wednesday, per a document accessed by Cryptonews.com, he reiterated that EOS is "a failure," as well as "a terrible investment."
"What we are experiencing is a shift whereby the EOS community is placing itself in a position to be able to move away from Block.one, essentially forking them out. […] This break is needed for a narrative and a branding shift to occur, so there is a clear delineation that EOS does not equal Block.one," said the leader, as he defined his role during the speech.
In 2019, following a massive initial coin offering (ICO) a year prior, Block.one settled with the US Securities and Exchange Commission (SEC) for USD 24m over allegations of unregistered sale of securities during that ICO.
A large part of the token sale success can be attributed to the commitments that Block.one made, La Rose said, adding that the company is only pretending they can add value to EOS. Most token holders he says he speaks to agree that "Block.one knowingly misrepresented their capabilities and this amounts to negligence and fraud."
The issue the foundation faces is the lack of demand, which is partly the result of EOS' current branding, and the foundation has been working "adamantly" on repairing the current narrative, the CEO said, adding:
"The EOS Network Foundation is now in the position to form strong partnerships with key opinion leaders and media partners" in order to rebrand EOS as a blockchain environment of choice for investors.
La Rose claims that the ENF has been approached by venture capitalists looking to invest in EOS to the tune of USD 150m-USD 200m of extra capital.
"Changing the narrative comes one day at a time, and I am confident that looking back in a few months, we will be able to see this work being reflected in token price sentiment," he said.
The Foundation itself is currently made of four working groups that will lay the foundations for the technical roadmap for EOS, currently called Audit+, Wallet+, Docu+, and API+. They should be formally announced next week. Each is working on a paper with a goal to publish them prior to the upcoming Chinese New Year.
Cryptonews.com has reached out to Block.one for comment.
___
Learn more:
- Block.one to Make Voice NFT-based Amid Non-Fungibles Market Cool Down
- Block.one Secures USD 10B To Compete With Coinbase, Binance & Co

- EOS Slumps, Holders Rage after Key Technical Boss Steps Down
- US Election Results Written on Ethereum and EOS Blockchains
---