EOS Developer Appoints High-flying Commonwealth Bank Exec as COO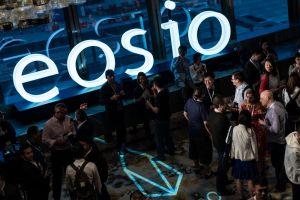 Block.one, the developer behind the EOS cryptocurrency, has appointed Commonwealth Bank's chief financial officer Rob Jesudason as its new chief operating officer (COO) and group president.
Per AAP, Jesudason informed Commonwealth Bank, one of Australia's "big four" banks, of his decision on Friday last week, and is now set to travel to Hong Kong, where Block.one is based.
Jesudason's appointment is a major coup for EOS, and is seen as one of the most experienced financial professionals in the Asia Pacific region. He joined Commonwealth Bank in 2011, and is the former Global Head of Corporate Development at Barclays. He also headed a special unit at JPMorgan, and held an executive role at Credit Suisse.
AAP quotes Block.one's CEO Brendan Blumer, as saying, "Rob has a proven track record of success in global financial services, where he has been involved in industry innovation and facilitated regulatory advancement enabling the adoption of new technologies. His alignment with our priorities of creating compliant, high-performance blockchain solutions, is an ideal fit for Block.one, and is an exciting conclusion to our thorough search for the right individual."
Block.one's EOS cryptocurrency has a market capitalization of around USD 12.8 billion. Earlier this month, EOS developers announced that they intend to abandon the Ethereum ERC20 standard in favor of their own mainnet system.