Enjin New Solutions 'Bring Scaling to Ethereum, Remove Fees, Support NFTs'
Disclosure: Crypto is a high-risk asset class. This article is provided for informational purposes and does not constitute investment advice. By using this website, you agree to our terms and conditions. We may utilise affiliate links within our content, and receive commission.
Ecosystem of blockchain software products Enjin (ENJ) has announced today a set of scaling solutions which they claim "remove gas fees from any blockchain" – the first of which is planned for launch early next month. (Updated at 16:09 UTC with comments from Enjin.)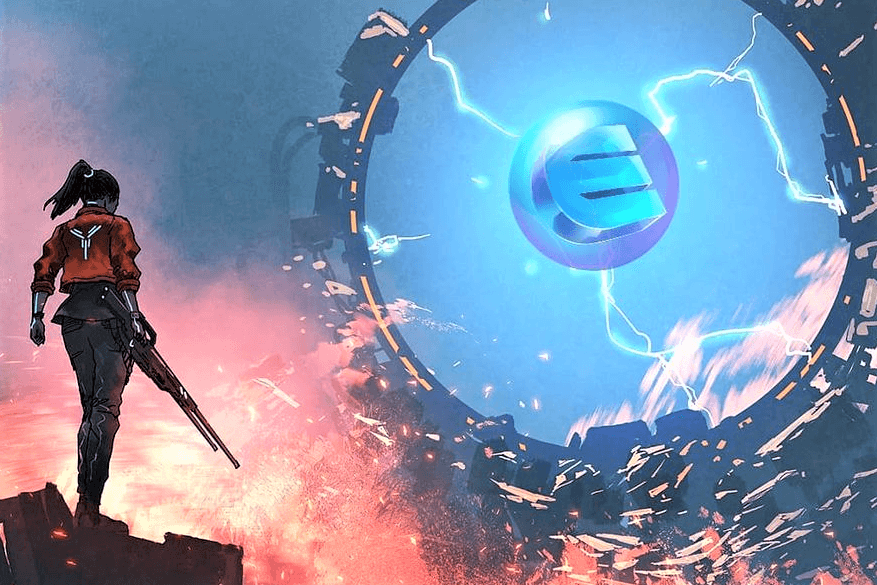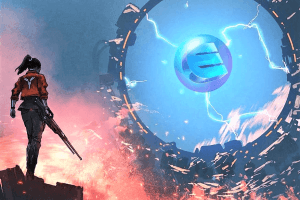 According to the team, this set comprises two scaling solutions meant to remove gas fees, while also supporting fungible and non-fungible tokens (NFTs), from any blockchain.
1. JumpNet
Enjin Chief Technology Officer (CTO) and the co-creator of the ERC-1155 token standard, Witek Radomski, described JumpNet as a "high-speed bridge network that will allow creators to mass-distribute thousands of NFTs at no cost." It will use Proof of Authority (PoA) consensus logic on a private Ethereum (ETH)-based blockchain, said the press release, in order to "bring 'forever free' scaling" to Ethereum.
It is set to launch on April 6.
2. Efinity
JumpNet is closely connected to Efinity, which Radomski described as an "NFT highway," given that the tokens on JumpNet can "jump" between the Ethereum network or Efinity. In other words, the Efinity Network is "a decentralized multi-chain highway powered by a custom blockchain that will support fungible and non-fungible tokens from any other chain," as the team said.
This highway is built to be an open platform, usable by any wallet, marketplace, or exchange to adopt blockchains and manage transactions, they added.
This product is estimated to be launched later in 2021.
This means that Enjin users will have a new set of actions at their disposal starting April – with zero gas or transaction fees, claims the team. Per the website, it will enable:
moving ENJ from Ethereum to JumpNet,
sending and receiving ENJ and ERC-1155 tokens via the Enjin Wallet,
trading ERC-1155 tokens,
automatically distributing them from an app or game,
minting Enjin-powered blockchain tokens,
and distributing ENJ and ERC-1155 tokens.
Speaking of Enjin users, the team noted that its platform has been adopted by more than 8,700 creators, as well as the company's partners, including major enterprises like Microsoft and gaming giant Atari. Just this February, Microsoft and Enjin launched customizable NFTs compatible with popular game Minecraft.
JumpNet will also be integrated with all Enjin's existing products: its platform, wallet, marketplace, and Beam, said the website.
The Enjin team argues that the fluctuating gas fees are "crippling" both the projects based on Ethereum, as well as their users. The high fees on Ethereum are indeed no news, as they went sky-high with the rising popularity of decentralized finance (DeFi). But Enjin argues that these fees are also making minting, trading, and distributing the majority of NFTs unsustainable.
"As an Ethereum-based ecosystem, network congestion and gas fees have made it increasingly difficult and expensive to use our products," Bryana Kortendick, VP of Operations & Communications at Enjin, told Cryptonews.com. Through JumpNet, and eventually Efinity, the Enjin ecosystem will be "accessible, affordable, and usable" to and by all, be they a business or individual looking to create NFTs, said Kortendick, adding that these solutions will help keep Enjin at the forefront of tokenization and NFT adoption.
"A growing number of developers and enterprises are relying on us to help them create sustainable businesses," said Kortendick. The two solutions will "enable them to take advantage of our tech without the fluctuating/unpredictable business overhead caused by gas fees," while developers will be able "to infuse their game economies with real value, growing their user bases and enabling their players to trade items without excessive fees," said the VP.
Also, according to her, developers of free-to-play games will enable their players to trade items without excessive fees, and take advantage of NFT-driven monetization models.
On Tuesday, Ethereum average transaction fee (7-day moving average) was USD 14.29, down from USD 24.92 recorded on February 24 – the network's all-time high, per Bitinfocharts.com.
At the time of writing (13:58 UTC), ENJ, ranked 80th by market capitalization, trades at USD 0.928 and is up by 12% in a day and 108% in a week. It rallied by 172% in a month and 753% in a year.
____
Learn more:
– 'Scaling Coming to Ethereum in March', Optimism Announces Mainnet Launch
– Too Costly Ethereum is Pushing DeFi Users Away, Fuelling BNB Rally
– Grimes and Paris Hilton Go Full NFT – But Some Warn of Trouble Ahead
– Non-Fungible 2021: Prepare Your NFTs For DeFi, Staking, and Sharing
---