Early Buyers of This High Utility Presale Token Set for 250% Gains by Final Stage – How to Buy Early?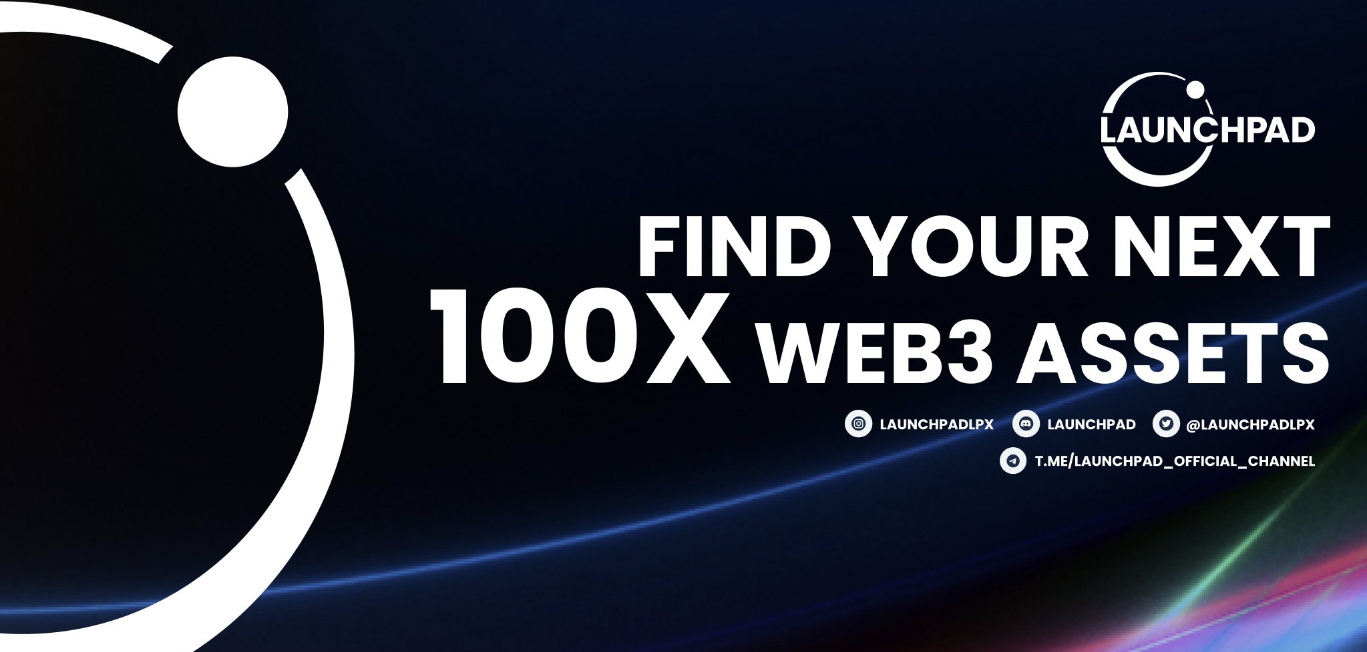 Launchpad XYZ is an emerging Web3-based decentralized platform that provides a unique bridge for members to port to the next generation of digital internet.
This revolutionary project has piqued the interest of retail and institutional investors due to its stellar features, such as decentralized exchange, a non-fungible token (NFT) marketplace, fractionalized assets, and an intuitive trading interface.
Launchpad's utility token, $LPX, is now on presale with over $251,000 raised in just weeks.
Set to be the next hottest crypto in 2023, investors stand a chance to earn 250% nominal profit when its presale ends and even more once LPX gets added onto exchanges.
The Launchpad Ecosystem – An Innovative Web3 Marketplace for Everyone
Launchpad is a Web3 hub designed to help crypto traders and investors track and analyze the new crypto assets and non-fungible tokens (NFTs) before they launch and explode.
The versatile decentralized ecosystem pillars a series of data dashboards that cut through the noise and offer intrinsic insights into financial markets.
With Launchpad, digital assets enthusiasts can evaluate new crypto presales, as well as mint new NFTs and trending tokens before they gain popularity.
An in-built dashboard offers calculated data on assets' overall market sentiments, such as media hype, utility, volatility, and major industry trends.
Additionally, the platform aims to develop its metric rate called "Launchpad Quotient." This will enable investors to filter the financial market by indicating what asset data to leverage and what to ignore.
It is worth noting that the decentralized exchange performs a comprehensive screening procedure on projects it lists on its platform to mitigate the risk of traders investing in dubious or fraudulent initiatives, which are on the rise.
When investors spot projects with great potential and invest, tokens are made accessible without any form of processing time.
$LPX Is Fast-Selling on Presale: Backed to Offer 100x Value Potential and Long-Term Stability
At the heart of the Launchpad ecosystem is its ERC-20-powered token, $LPX. The dynamic token processes access fee to data and markets insights for crypto assets and NFTs across its ecosystem.
Based on its decentralized exchange portal, $LPX demand will generate steady and recurring commercial ventures for early investors.
Long-term stakeholders can also stake the token and earn discounts on trading fees, access to exclusive NFTs collections, crypto presales, and high passive revenues.
The digital asset is available via presale at a discounted price of $0.035 USDT with an expected listing price of $0.07.
This means that early investors can earn a nominal return of a whopping $250% before $LPX exchange trading begins.
At press time, the DEX token has raised over $251,000, with promises of an astounding price pump when it lists on public exchanges.
Ready to buy $LPX?
How to Buy $LPX Today
Investors interested in the $LPX crypto asset can follow these four steps to purchase the token.
Step 1: Set Up Crypto Wallet
Investors need to download and install a reputable crypto wallet compatible with the digital project. We recommend Metamask and Wallet Connect as suitable options.
Step 2: Buy USDT or ETH
Once the wallet account has been created, investors must purchase ETH or USDT tokens to exchange with $LPX. These tokens can be purchased on eToro.
The presale token also supports credit cards as a means of payment.
Step 3: Connect Wallet to $LPX Presale
After purchasing either ETH or USDT tokens, investors need to connect their chosen wallet to the $LPX presale website, click on "Connect Wallet," and follow on-screen instructions to complete the connection.
Step 4: Buy Launchpad XYZ Tokens
Investors can proceed to buy $LPX with either USDT, ETH, or a credit card, enter the desired investment amount, and verify all information before confirming the transaction.
Disclaimer: Cryptocurrency projects endorsed in this article are not the financial advice of the publishing author or publication - cryptocurrencies are highly volatile investments with considerable risk, always do your own research.
---