DREP Builds Decentralized Reputation System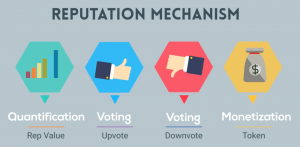 In our Quick reviews series we introduce interesting initial coin offering projects that might inspire you to do your own research and decide whether an idea and its development is worth your investment. It's not an endorsement.
Today we are looking at DREP.
What problem(s) does it target?
DREP is creating a decentralized reputation system to resolve a number of problems the Internet platforms encounter. These include fake content and accounts used for malicious manipulation, low user retention rate, difficulty of traffic monetization, and isolation between both platforms and apps. Also, users have no incentives to manage their online reputation and no ways to monetize it.
The startup aims to resolve these problems by creating an ecosystem that will comprise of a public chain, a reputation-based protocol, and the tools for Internet platforms. Internet platforms should be able to quantify, monetize, and share reputation value of users, content, products, and services. They will be targeting e-commerce, social, tool, and content platforms. The ERC20 tokens called DREP will be used as gas or a payment method for value-added services related to the user information sharing pool or DREP's trading platform.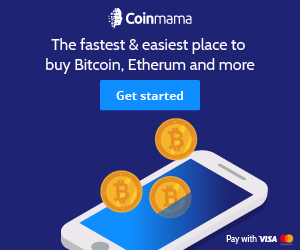 Who the team members are?
The Singapore-based team consists of ten specialists – four software developers and blockchain developers, including two co-founders bringing experience from Microsoft and Google, as well as people experienced at finance, design, community management, data analysis, and PR. Their advisor team includes six professionals in blockchain, business development, and crypto.
What stage is the project at?
Whitelisting and KYC (know your customer) is live in preparation for the token sale. The process is from 22 June to 30 June 2018. Meanwhile, they announced their first internally incubated Decentralized Reputation Application (DRApp)  called Blockbate. Blockbate is a platform where you can debate and earn economic incentives from content contribution empowered by DREP's decentralized reputation ecosystem.
What are the main future milestones in their roadmap?
Q3 of 2018 is for the development of plugins on their application layer and launching the first internally incubated DRApp. After that, 2019 Q1 should see the launch of their mainnet, while 2019's Q2 is reserved for enabling cross-chain interoperability.
Fundraising status:
Token sale date isn't set, but the ICOdrops page says it should be "soon".
Most important partnerships?
QuarkChain: a high-throughput blockchain that aims to achieve millions of transactions per second.
Qtum: open source blockchain project.
Blockway Capital: investing in blockchain technologies with potential applications in broad fields.
How large their community is?
Around 30,000 Telegram channel members and 1,594 Twitter followers. The community does not seem to be very active.
What other similar projects are?
Layer Protocol, Ink Protocol.