Dogecoin Under Siege? Can This Meme Coin Challenge DOGE Dominance?
Disclosure: Crypto is a high-risk asset class. This article is provided for informational purposes and does not constitute investment advice. By using this website, you agree to our terms and conditions. We may utilise affiliate links within our content, and receive commission.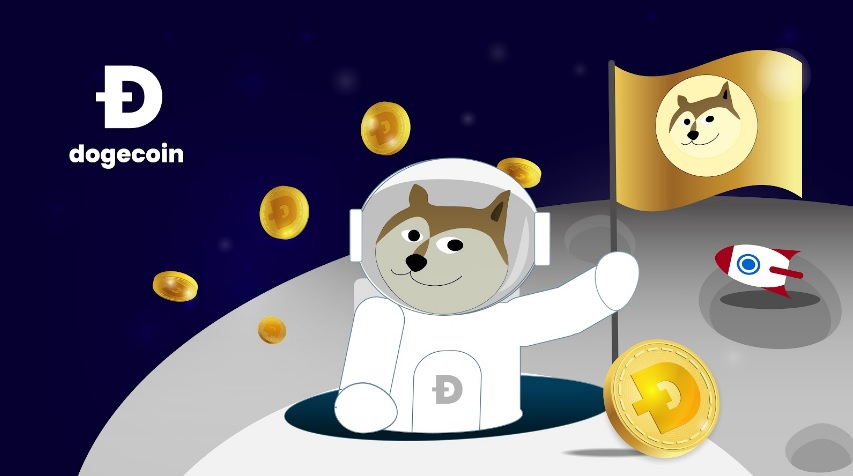 TLDR
Dogecoin's reign as the king of meme coins is under siege as NuggetRush storms the market with distinct features and increased ROI.
NuggetRush offers investors an exciting gaming experience, adventure, security, and transparency.
Savvy traders storm the NuggetRush presale as its post-launch benefits and distinct features rival DOGE's dominance.
The Dogecoin (DOGE) project reigned in the market due to its popularity among crypto and non-crypto enthusiasts. Despite the token's approval among many investors, Dogecoin is under siege as traders have noted alternative projects with advanced technology. NuggetRush (NUGX) is the rising star in the crypto space, whose features can challenge Dogecoin's dominance.
NuggetRush is a blockchain ICO that integrates blockchain technology, gold mining, and real-world artisanal mining to power an innovative play-to-earn (P2E) game. Due to its notable utility, the project has positioned itself as a lasting solution for meme coin enthusiasts.
NUGX's high growth potential, strong community, and commitment to improving miners' lives in underdeveloped countries give it dominance over Dogecoin. NuggetRush emerges as one of the best cryptos to buy because of its unique approach to wealth generation.
This article explores why NuggetRush is the new meme coin that can challenge Dogecoin's dominance.
NuggetRush (NUGX): The Rising Star Revolutionizing Gaming And Finance
NuggetRush is the first community-owned P2E blockchain game that aims to restore data control to its users. The project is one of the best cryptos to buy because of its well-defined strategy for improving users' gaming experiences.
Players enjoy an immersive environment, a progressive ecosystem, and realistic mechanics to encourage higher yields and better mining operations. The platform's all-inclusive system makes it a challenge to Dogecoin's dominance. NuggetRush merges gaming and finance (GameFi) to convert in-game rewards into real-world assets.
Investors have purchased over 9.5 million NUGX tokens at $0.01 during the project's ongoing presale. The NuggetRush presale consists of five stages, and the earlier investors buy the tokens, the earlier they can claim their returns.
Traders are flocking into the presale to get the project at an affordable price due to the project's benefits. NuggetRush's successful ongoing presale shows the project's promising future and is an excellent crypto asset for new and seasoned investors.
Another noteworthy feature of NuggetRush is the project's marketplace, where some of the coolest NFTs are displayed. NUGX's game characters are exciting and captivating, each with unique characteristics.
The NuggetRush game has nine characters; outside the game, these characters are the coolest NFTs in the market. Because of the NFTs' attractive visuals and rarity, users collect them and search for other rare NFTs like RUSHGEMs and mineral deposits. Users can swap, stake, and exchange these assets for real-world gold.
Dogecoin (DOGE): Promoting Meme Culture With Its Solid Stance In The Market
Billy Markus and Jackson Palmer launched the Dogecoin project in 2013. Dogecoin is an inflationary token that leverages a proof-of-work (PoW) mechanism.
The project has built a loyal community of followers who trade and sell it for more gains. DOGE was presented as a parody of Bitcoin (BTC), quickly gaining attention on social media and leading to its widespread adoption.
The project has remained a good crypto to buy for meme enthusiasts, but with the growth of new and innovative projects, investors are seeking to leverage fresh initiatives. Recently, DOGE has faced significant resistance in the market due to reduced trading volume and price reduction, leading to a siege in its dominance.
Investors in the meme community are looking out for fast-rising assets like NuggetRush to expand their portfolios.
Conclusion
Dogecoin's firm stance in the crypto community has captivated investors for years. The project outshined many assets in the market due to its backing by influential people and the social media hype surrounding it.
Despite being a good crypto to buy, the project's years of dominance are under siege, and projects like NuggetRush have shown potential for long-term value.
The NUGX presale proves investors' interest in this blockchain ICO's dedication to financial empowerment. The NUGX project goes beyond the hype and low utility that precede meme coins. The project solves real-world problems, giving it an edge over established assets like Dogecoin.
Visit NuggetRush Presale Website
---