Dogecoin, Tron, and Chainlink Surge On The Charts - But Can They Compare to VC Spectra?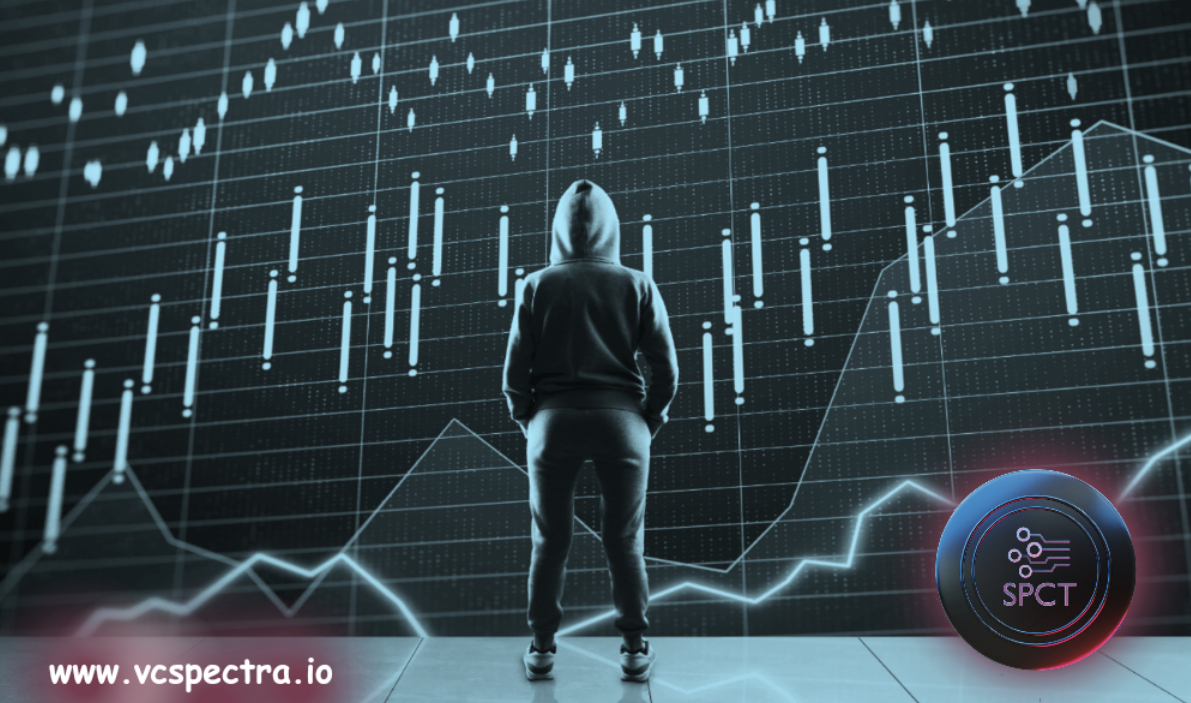 Disclaimer: The text below is a press release that is not part of Cryptonews.com editorial content.
Dogecoin (DOGE) is up noticeably in the last 30 days up to July 24. The same goes for Tron (TRX). At the same time, Chainlink has been climbing for the past week up to July 24. LINK may now be settling down on a new price floor.
But all of that may be less eye-catching than the new fintech-meets-blockchain project, VC Spectra (SPCT). Since it raised $2.4 million during its private sale, you have a reason to pay attention to it. So let's get into it.
Dogecoin (DOGE) Registers Gains in the Last Month Following Elon Musk Endorsement
Where would Dogecoin (DOGE) be if not for Elon Musk? In his appearance at the Wall Street Journal CEO Council Summit around May 23, 2023, one of the world's richest men shared why he liked Dogecoin (DOGE) so much. It was not because of the technical aspects of Dogecoin (DOGE). Rather, it's because of the story and the humor accompanying Dogecoin (DOGE).
Following these comments, Dogecoin's (DOGE) price has risen by 4.8% during the last 30 days. However, the price action for Dogecoin (DOGE) has been quite stale during the week up to July 24, with only a 0.5% change in price.
We can see a similar trend with Tron (TRX) as we do with Dogecoin (DOGE).
Tron (TRX) Also Registers a Significant Gain Over the Last Month
Tron's (TRX) founder talked to a crypto publication around the start of June 2023. Among various other things, there was mention of a new currency launched on Tron (TRX). This new currency, Dominica Metaverse Bound Token (DMBT), on the Tron (TRX) framework is linked to the Dominican Republic. The project is a collaboration between Tron (TRX), Houbi, and DMC Labs.
This new coin will allow users to verify their identity while their data stays protected on blockchain frameworks.
Following this news, Tron's (TRX) price has surged by 12.74% up to July 24. This gives bulls a reason to be optimistic. However, the latest price action shows that Tron (TRX) is down 2.8% in the last 24 hours on July 24. So the upcoming short-term performance may not be all that exciting.
However, we can see some more exciting price action on Chainlink (LINK).
Chainlink (LINK) Surges Suddenly Before Stabilizing
The Bank of America (BofA) published a report on June 29, 2023. In the report, the Bank made comments about the future use-case of the Chainlink (LINK). According to the bank, Chainlink (LINK) has a significant role to play in the upcoming era of tokenizing assets.
In more recent news, the trading volume for Chainlink (LINK) surged to $580 million around July 20. This is around the same time as the sudden spike in the price of Chainlink (LINK) to around $8. This was a significant gain of 15.9% for Chainlink (LINK), up from $6.9 on the same day. So bulls have a reason for positive speculation following recent events.
However, the price action during the last 24 hours has been quite stale, with a 3% fall in Chainlink's (LINK) price.
So if you're looking for a little more action, let's talk about VC Spectra (SPCT).
VC Spectra (SPCT) Expects Major Gains As it Moves Ahead in the Public Presale
VC Spectra (SPCT) is a decentralized hedge fund that focuses on early-stage investments. VC Spectra (SPCT) chooses the best investment candidates, like ICOs using AI and trading algorithms. Using rigorous testing allows it to maximize gains while minimizing returns.
And as far as returns go, VC Spectra (SPCT) offers its users two-fold benefits. The first is straight-up quarterly dividends and buybacks. The other, and this is the one you should be more excited about, is price appreciation.
If you invested in VC Spectra (SPCT) at the start of the public presale, you would have benefited by 900% price appreciation by the time the presale eventually concludes.
Similarly, there was a significant price surge of 37.5% as VC Spectra (SPCT) moved from Stage 1 to Stage 2 of its public presale. Another huge surge of 127% is expected as it eventually moves from Stage 2 to Stage 3 of the presale.
And on top of all that, if you invest in VC Spectra (SPCT) now, you can benefit from a limited-time offer of a 25% bonus on all deposits. So why wait?
Find out more about the VC Spectra (SPCT) presale here:
Buy Presale: https://invest.vcspectra.io/login
Website: https://vcspectra.io
Telegram: https://t.me/VCSpectra
Twitter: https://twitter.com/spectravcfund

---